**Our learning theme this week will be - Measuring - amongst other things!**
Welcome to the Owls class (EYFS Unit)
Teachers:

Ms Twydell

Mrs Halsey

Teaching Assistant:

Mrs Henderson
Welcome to the Spring Term in Owls class.
Welcome to the Spring Term in Owls class. This half term our weekly learning themes have been chosen by the children. Each week we will have a focus theme and our group time learning will be based around that theme.
We have some special events that we will be taking part in this half term:
Healthy Living Week started on Monday 21st January and during this half term we will take part in PE workshops with Mr Miller and Game On, a Karate workshop and a drama workshop "Discovering your body". This all fits in well with the children's interests as they have asked to learn about our bodies, and for the outside role play area to be a police station. Our focus for the next few weeks will be people who help us, with our indoor role play area being turned into a doctor's surgery / hospital clinic. Our focus will cover many different occupations which we rely on, such as police; medical workers; firefighters; refuse collectors; librarians; cooks etc. If you or anyone you know would be able to come in to talk to the children about this work, we would be very grateful, please speak to any of the Owls team if you may be able to help.
To give people more notice, The shared reading dates for the rest of the half term will be displayed in the window, instead of week by week.
Week beginning 11.2.19
Guided reading this week will be on Tuesday 12th February
On Tuesday we also have a karate workshop - we are really looking forward to this.
In phonics we will be learning the vowel digraphs 'ai', 'ee', 'igh' and 'oa' and reading the tricky word 'was'. We will continue to practice blending for reading i.e. c – a - t is cat, and segmenting for spelling i.e. cat is c – a - t. We will practice spelling the tricky words 'no' and 'go' and reading two-syllable words.
In Literacy we will be focusing on understanding what we have read, reading captions and short sentences and answering questions such as 'can a taxi hop?' or 'can a fox get wet?' As the children get more confident with reading individual words, it is important that they reflect on what they have read, to make sure that they understand it and that it makes sense. We will be writing our own sentences using an initial capital letter, finger spaces and a full stop. The children will be playing games which will support their reading and writing skills, both in adult directed activities and in child-initiated activities.
In Maths this week we are looking at measurement. Darcy wanted to find out "how tall is everyone in the class?" We will be using standard measures such as rulers and tape measures and also measuring with parts of our bodies such as our hands and feet. If you are able to send in a baby photo of your child (and if you know what length they were when they were born) this will help us to make comparisons as we discuss growth and changes. We will be sequencing the events of the day and ordering our morning routines.
In RE / Understanding the world, we will be watching the Dottie and Buzz DVD about creation. The children will be making a creation bag with items such as stars, animals, plants and people. We will talk about growth and changes over time.
In PE we are continuing to work on travelling, moving in low ways and high ways. Sliding on their front, back and side and rolling sideways in curved and stretched positions. We will be moving around apparatus in different ways.
In Expressive Arts and Design we will be making slime (as requested by Eliza and Alice), experimenting with different household resources. For safety reasons and to minimise the risk of any reactions, we will not be using starch or saline solution. Avaley wanted to know how "How do you make disco balls?" So we will have a go at making some this week. Ivy asked how buildings are made and Freya wanted to find out about the Great Wall of China. We made some walls last week in the classroom and outside and we will explore this further, focusing on staggering the blocks, creating corners, and fixing them securely. Harvey wanted to explore monster trucks, Ahmad and Dexter wanted to look at tipper trucks and tow trucks so we will have these outside and encourage the children to choose resources to make their own.
Pasta points – The children have asked for a disco party as their pasta point reward and we will do this towards the end of the week. They will not need to change.
The children had some great ideas for our role play area and we will incorporate as many as possible into our provision. We had a vote and decided to turn the role play area into a castle after half term and this week we will begin to make some of the props that the children have suggested that we need.

What the children say...

At the start of each term and of a new learning theme, we spend time talking to the children about what they already know, what they would like to find out and any activities they would like to take part in. We then use these ideas to help us with the planning and preparation of activities.
The children were asked what they would like to learn about this half term and what they would like our role play area to be. These are the ideas they came up with:
Sam: "A police station"
Rocco: "Police station"
Dexter: "Prison"
Harvey: "An alien station"
Poppy: "A unicorn party"
Alice: "A disco" or "The alphabet"
Ahmad: "Trams"
Harvey "How juice is made"
Archie: "Learn about Hanukkah"
Charlie: "How guns are made"
Lucy: "We could learn about owls because we're in Owl's class"
or "broken bones"
Eliza: "Dinosaur bones"
Freya: "How X Rays photos to see broken bones"
Ivy: "Broken bones"
Other suggestions: "If blood is coming out or if bones are broken"
We took a vote on all their ideas and a police station role play and learning about how our bodies work got the most votes. Some of the other ideas will be followed up this half term or later in the year if the children are still interested.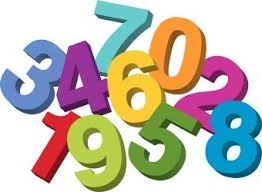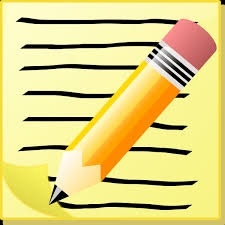 Literacy and Mathematics this Spring Term
- to be updated.
Our themes for Literacy and Maths follow a medium term plan, which details the skills in which we will be focussing on for each half term.
In Literacy this half term we will focus on mark making and pencil control, including using the correct pencil grip and thinking about the formation of letters. In Phonics are working on hearing sounds in words and in the environment. We also continue to place a big emphasis on reading, having one weekly Literacy session based on reading skills as well as Guided Reading and other reading activities.
Each week in Literacy we will have a book which will support our learning for that week, each weekly book links to our overall weekly theme.
In Mathematics this half term we focus on Number and working on numeral recognition and reasoning with numbers. The skills we shall cover are; numeral recognition, accurate counting skills and understanding number.
We will also be introducing a daily 'Magical Maths' whole class session where we will spend 10mins on some quick counting or reasoning activities.
PE Days:

Monday (am)

Friday (pm)

Physical Learning

This half term in PE we will be focusing on one Games unit and one Dance unit.

We will learn how to use different types of games resources in school such as hoops, quoits and balancing equipment. Our main focus is using these types of equipment with increasing control and skill. In dance we will explore different body movements, first thinking of ideas individually and then building up to making up small dance sequences in groups and as a class.
RE this term
In RE this term the focus is: Change and Growth. We will begin by looking at the children's experiences of New Year and talking about the pattern of the year and the different seasons. There will be three main areas, starting with "What do some people believe about the beginning of the world". For this section we will be reading creation stories from different religions. The next aspect is "What is happening in the natural world this Spring". The children will be exploring outside, thinking about growth and change and using cameras to take photos. The focus will then be "Which natural things look dead but are really alive". For this work the children will be sorting objects and giving reasons for their choices. We will look at objects such as bulbs, which look dead but which will produce a flower.