**Our learning theme this week will be - 'changes'**
Welcome to the Owls class (EYFS Unit)
Teachers:

Ms Twydell

Mrs Halsey

Teaching Assistant:

Mrs Henderson
Welcome to the Spring Term in Owls class.
Welcome to the Spring Term in Owls class. This half term our weekly learning themes have been chosen by the children. Each week we will have a focus theme and our group time learning will be based around that theme.
Week beginning 24.6.19
Our focus this week is: Changes
We will be talking about the children's transition into Year 1, reading the Very Hungry Caterpillar and looking at the lifecycle of butterflies.
Our class assembly is on Wednesday at 9.15. The children have thought about what work they want to show and what they would like to say. We will be practising this during the first part of the week, to ensure that the children are comfortable with their roles and make final decisions about what to include.
On Monday we will take part in a Bollywood dance workshop which should be great fun. We will extend the learning from this activity by listening to Bollywood music and exploring Rangoli patterns. The children will be able to create their own designs with pastels on black paper and explore Mehndi hand decorations on paper.
Our shared reading will be on Thursday 25th June
Show and tell days will be as normal and this week we would like the children to talk about what they would like to be when they grow up. Please talk to the children about this before their day so that they can answer questions about the job and why they want to do it.
In Maths we will continue our work on counting in 2s and 10s and sharing objects into equal groups. The children will be counting out objects into groups of 2 or 10 and then marking the amount on a number line as they count, to support their understanding. They will then use the number line to help them to count the total.
In phonics we have been learning how to read and write words containing more than one syllable. We will look at what a syllable is, clap our names and see who has the most syllables in their name and look at how this can help us to read and write longer words. We will be focusing on the digraphs including er and ar and continuing to practise reading and writing tricky words.
In Literacy we will be working on adjectives and creating descriptive writing. We will build a bank of interesting adjectives together and look at how we can add them to sentences to make them more interesting. We will retell the story of the Very Hungry Caterpillar using pictures. The children will then order some pictures for themselves and write their own version of the story. We will continue to focus on using finger spaces, an initial capital letter and a full stop.
For our PE session on Monday, we will be taking part in a Bollywood dance workshop. This will be a great opportunity to explore Indian dance and music. On Friday we will continue with our jungle theme, moving in different ways, changing speed and direction and maintaining control of our movements as we go on a journey through the jungle!

What the children say...

At the start of each term and of a new learning theme, we spend time talking to the children about what they already know, what they would like to find out and any activities they would like to take part in. We then use these ideas to help us with the planning and preparation of activities.
The children were asked what they would like to learn about this half term and what they would like our role play area to be.
Click here to see the ideas they came up with.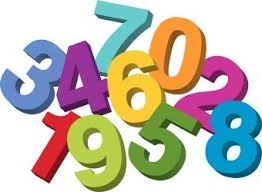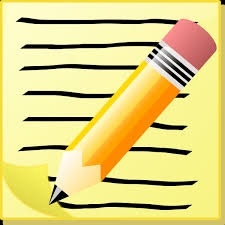 Literacy and Mathematics this Spring Term.
Our themes for Literacy and Maths follow a medium term plan, which details the skills in which we will be focussing on for each half term.
Literacy
This term we will be focusing on putting our phonics skills into practice, reading words and matching them to the correct picture, writing simple words, reading captions and matching them to the correct picture. We will be learning what the difference terms; word, letter, grapheme, phoneme, and digraph mean. As we begin to write our own captions and short sentences we will be learning to use finger spaces to separate the words. In reading, as well as decoding the words using our phonic knowledge, we will also be learning to check that what we have read makes sense, using clues from the pictures or the text.
In phonics we will be learning the following letters & sounds:
J, v, w, x, y, z, zz, qu, ch, sh, th, ng, ai ,ee, igh and oa
And the tricky words
no, go, I , the, to , he, she, we, me, be and was
We are also learning the names of the letters of the alphabet.
After half term we move on to these letters and sounds:
oo, ar, or, ur, ur, ow, oi, ear, air, ure, er
and the tricky words:
my, you, they, her, all, are
Maths:
This term we are continuing to put our maths skills to use, learning to add and subtract in practical activities. We will be looking at numbers over 10 and exploring the patterns of higher numbers. We will follow and create repeating patterns. We will learn about money and use it in role play and creative activities. The children will also be looking at 3 shapes and learning their properties. We will be learning about time, by thinking about the months of the year, the seasons and the times in our day. We will also look at other aspects of measurement such as length, weight and capacity.
PE Days:

Monday (am)

Friday (pm)

Physical Learning

In PE for the first half of term we will be focusing on a gymnastics unit. We will be learning to move around a large area safely, avoiding obstacles and changing speed and direction. We will then move on to moving with more control, exploring different ways to move, using different parts of our feet, making large and small, fast and slow movements and learning to bounce and land appropriately. We will focus on safety, learning safe ways to take out equipment such as mats. The children will be learning different ways of travelling; moving in different directions, on hands and feet, high and low and with as much of their body on the floor as possible. We will also have some special workshops such as speed stacking and working with Mr Miller.

PE Spring 2

This half term we will continue to focus on gymnastics and will be exploring stretching and curling. The children will learn curled up and stretched balances and how to travel in curved up and stretched positions. They will then move on to putting together a combination of stretched and curled movements
RE this term
In RE this term the focus is: Change and Growth. We will begin by looking at the children's experiences of New Year and talking about the pattern of the year and the different seasons. There will be three main areas, starting with "What do some people believe about the beginning of the world". For this section we will be reading creation stories from different religions. The next aspect is "What is happening in the natural world this Spring". The children will be exploring outside, thinking about growth and change and using cameras to take photos. The focus will then be "Which natural things look dead but are really alive". For this work the children will be sorting objects and giving reasons for their choices. We will look at objects such as bulbs, which look dead but which will produce a flower.