**Our learning theme this week is very exciting**
Welcome to the Owls class (EYFS Unit)
Teachers:

Ms Twydell

Mrs Halsey

Teaching Assistant:

Mrs Henderson
Welcome to the Autumn Term in Owls class.
Welcome to the Autumn Term in Owls class. This half term our weekly learning themes have been chosen by the children. Each week we will have a focus theme and our group time learning will be based around that theme.
Week 10.12.18
This is another busy week for Owls class. We will be performing our Christmas show on Monday and Tuesday morning and will also be watching the Year 1 and Year 2 performances.
Our shared reading will be on Thursday 13th December.
The children are really enjoying our Santa's workshop role play area and we are using this as a basis for many of our adult directed sessions.
In phonics we will be learning the phonemes h, b, f and ff and learning to sight read the tricky words - to, the, no, go and I which cannot be "sounded out".
In our literacy sessions we will be reading captions and using our phonics knowledge to label pictures and write lists.
In maths we will be continuing to look at addition and also revisiting 3D shapes, choosing suitable shapes to wrap presents. We are continuing to learn about time, using the book "Hurry Santa" to think about time as well as sequencing the events in our day.
The children will be using tools to cut out pictures and cut wrapping paper to size, they will be learning to use split pins to make moving figures and making stick puppets.

What the children say...

At the start of each term and of a new learning theme, we spend time talking to the children about what they already know, what they would like to find out and any activities they would like to take part in. We then use these ideas to help us with the planning and preparation of activities.
After reflecting on the things we had been learning in the first few weeks, the children were asked what else they would like to learn.
Sam: How long does it take to go to the moon?
How can the planets move around?
Lucy: What are all the plants names?
Archie: How do spacemen fly?
Darcy: How can we not see stars?
Freya: How can rockets fly?
Isabella: How do aliens fly rockets?
Charlotte G: How do flying saucers fly?
Poppy: " " " "
Harvey: How do flying saucers fly without aliens flying it?
Eliza: When you join stars together its very satisfying.
Ahmad: How do you make a toy space rocket?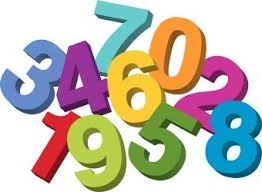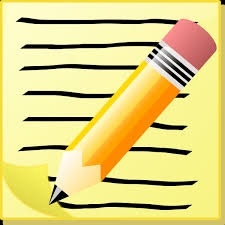 Literacy and Mathematics this Autumn Term
Our themes for Literacy and Maths follow a medium term plan, which details the skills in which we will be focussing on for each half term.
In Literacy this half term we will focus on mark making and pencil control, including using the correct pencil grip and thinking about the formation of letters. In Phonics are working on hearing sounds in words and in the environment. We also continue to place a big emphasis on reading, having one weekly Literacy session based on reading skills as well as Guided Reading and other reading activities.
Each week in Literacy we will have a book which will support our learning for that week, each weekly book links to our overall weekly theme.
In Mathematics this half term we focus on Number and working on numeral recognition and reasoning with numbers. The skills we shall cover are; numeral recognition, accurate counting skills and understanding number.
We will also be introducing a daily 'Magical Maths' whole class session where we will spend 10mins on some quick counting or reasoning activities.
PE Days:

Monday (am)

Friday (pm)

Physical Learning

This half term in PE we will be focusing on one Games unit and one Dance unit.

We will learn how to use different types of games resources in school such as hoops, quoits and balancing equipment. Our main focus is using these types of equipment with increasing control and skill. In dance we will explore different body movements, first thinking of ideas individually and then building up to making up small dance sequences in groups and as a class.
RE this Autumn Term
This term our RE unit is called Special Places.
This half term in RE we will be focussing on talking about what places are special to me, which places are special in the school, which places in the community are special to religious families and which places are special in the community. We will also talk about special people, including special people in our lives and families and special people in different religions and beliefs.