**This week our learning theme is 'Cars'**
Welcome to Squirrels class (EYFS Unit)
Teacher:

Miss Sonner

Teaching Assistants:

Mrs Halsey

Miss Davies
Welcome to the Spring Term in Squirrels class.
Before Christmas we asked the children what they would like to learn about and these ideas have inspired this terms planning and activities.
Week beginning 11.2.19.
Shared Reading: Wednesday 13th February
Show and Tell: My favourite place to go
The theme this week is 'Cars". This theme was inspired by Daisy's interest in wanting to learn how cars are made.
These are some of the things we will be learning about and exploring;
Monday
Reception will be revising their phonics knowledge from last week, alongside learning the digraphs ai (rain), ee (bee), igh (night) and oa (coat) For the Nursery children they will be continuing to practice their segmenting and blending. The children will be given a segmented instruction for them to blend and follow e.g. h-o-p. The children will explore different ways that instruments can be played. They will be shown 3 ways of playing an instrument (tap, shake and scrape) and then will sort the instruments by the way they can be played. We will all go on a beat/rhythm walk around school, we will walk with a steady march and stamp the rhythm of objects they notice in their environment. We will also play an alliterative Follow the Leader by completing actions such as tiny tiptoes and lovely leaps. We will revisit our Pied Piper story and we will use different instruments for the Pied Piper to play and we will create movements for this music. We shall begin the week by exploring cars in our Maths lesson. We will practice our careful counting by counting cars as the speed down a ramp. The children will have maps with roads and buildings on them. The children will be asked to park a certain amount of cars by each building. A friend will count them to check if we were correct. We will verbally discuss how many cars we would have altogether if some where added to the map. We will also practice our problem solving skills. The children will explore how many different ways they can fit 4 people into 2 cars and record their ideas on a whiteboard. They will compare with a friend who will check their ideas and discuss if they have different ones. The Nursery children will also have a PSED lesson where we will read a Topsy and Tim story about bullying. We will identify what bullying looks like in the story and what we can do to help. In the afternoon, the Reception children will be looking at car registration plates. We will learn about what they are and why each car has them. We will then note the difference between the uppercase letters that are used on number plates and lower case letters. The children will have a selection of number plates and will practice identifying the uppercase letter sound and writing its matching lowercase letter. After Literacy we will also have a PSED lesson where we will explore what the word 'friend' actually means and how it makes us feel.
Tuesday
This morning we have another exciting PE workshop. This time it is Karate! We have done a Karate workshop before and some of our classmates do the Karate after school club so we cannot wait to learn more! In the afternoon, the Reception children will be focussing on finding one more than a number. We will do this practically by counting how many children are in Squirrels' class that day and discuss how many we would have if somebody else joined us. We will also learn the Makaton sign for more. The concept and term 'addition' will be introduced to the children along with the symbol. We will create a few number sentences together before having a go at making our own.
Wednesday
On Wednesday morning we will have a Literacy lesson and our class will have turned into a great big road! There will be lots of road markings left on the floor and we will each have our own steering wheel to drive our imaginary car. We will learn the names of the different parts of the car that help the car to move. We will then 'drive' our car around the classroom. We will be driving our car to see if we can find the hidden advertising logo's that have been placed around the class. We will find them and then discuss if we recognise any of them and what we think they might say. In the afternoon the Reception children will be trying to fill in the missing number from a number line. We will be going on another hunt around the classroom to find the missing numbers from our acorn number line that have been blown off! We will then work together to try and place them in the correct order. Once we have done that we will have a turn at independently looking at a number line with some numbers missing and try to fill it in ourselves.
Thursday
In the morning we will be combining our Expressive Arts and Design lesson with a Understanding of the World lesson. We will be revisiting our ability to login into the PurpleMash website and this time be completing some art work on it! We will practice our computer skills by colouring in a picture of a car on laptops or iPads. We might even try to print these pictures ourselves! We will also use this as an opportunity to discuss the steps it takes to build a car and when the car would be painted. For our afternoon Literacy lesson the children will be creating their own car registration plates. After half term we will be learning about 'alien words' (non-words that can still be decoded and recognised by the child that it isn't a real word e.g. zog). In this lesson the children will be told that their registration plate doesn't have to have letters on it that make sense or can be read, especially as it has numbers in it, and it can just be something silly! The children will be writing their number plates using uppercase letters which will further improve their formation of these letters.
Friday
The morning session today will be used for our Pasta Point Reward! Every child suggested an idea for something that we could do as our reward. Each child was then able to vote for which one they would like to do the best. There were lots of great suggestions but the one that got the most votes was to go on a mythical creature hunt around the school! We can't wait to see what we will find. In the afternoon we will have a handwriting lesson which will include all the digraphs that we have learnt this term. We will then have a PE lesson where we will be exploring our floor-work in gymnastics. We will explore how our running changes if we are to run quietly and heavily and what parts of our feet we use when we do these (tip toes and the sole of our foot). We will practice our jumping so that we can develop the correct skills to land from a jump off of a piece of apparatus.

What the children say...

At the start of each term and of a new learning theme, we spend time talking to the children about what they already know, what they would like to find out and any activities they would like to take part in. We then use these ideas to help us with the planning and preparation of activities.
Children's learning ideas!
Arlo – why do snakes slither?
Joshua – why do some animals, like snakes, not have legs and slither on the floor but some animals do have legs and don't slither
Euan – how do snakes move?
Sam – why do snakes not have legs?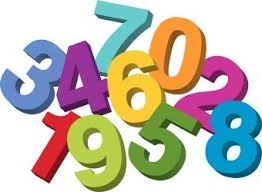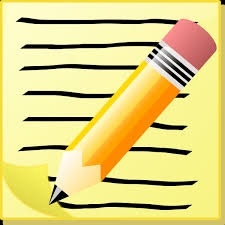 Literacy and Mathematics this Autumn Term
-to be updated. Watch this space!
Our themes for Literacy and Maths follow a medium term plan, which details the skills in which we will be focussing on for each half term.
In Literacy this half term we will focus on mark making and pencil control, including using the correct pencil grip and thinking about the formation of letters. In Phonics are working on hearing sounds in words and in the environment. We also continue to place a big emphasis on reading, having one weekly Literacy session based on reading skills as well as Guided Reading and other reading activities.
In Literacy our theme will be Traditional Tales and we will look at a range of traditional tales throughout the term.
In Mathematics this half term we focus on Number and working on numeral recognition and reasoning with numbers. The skills we shall cover are; numeral recognition, accurate counting skills and understanding number.
We will also be introducing a daily 'Magical Maths' whole class session where we will spend 10mins on some quick counting or reasoning activities.
PE Days:



Tuesday (am)

Friday (pm)

Physical Learning

This half term in PE we will be focusing on a Games unit and a Gymnastics unit.

In Games we will learn how to use ropes, bats and balls in various games and activities. We will talk about their different uses and how we can show control and coordination when using them. We will also talk about competitive games such as basketball, cricket and rounders.

Our main focus in gymnastics equipment showing increasing control over our body movements. We will use equipment such as mats, benches, A frames, climbing frames and the wall bars.
RE learning
The Reception children will begin learning about how Christians celebrate Jesus' birthday by initially recapping the on the relevant elements from last terms learning about celebrations i.e. birthday cards, decorations and what a celebration is.
Nursery will be introduced to the Christmas story and the idea that Jesus is a gift from God. As this topic is introduced the Nursery will also be revisiting learning from last term about what happens when it is someone's birthday.