** Our learning theme this week is 'Princesses and Superheroes.'**
Welcome to Squirrels class (EYFS Unit)
Teacher:

Miss Sonner

Teaching Assistants:

Mrs Halsey

Miss Davies
Welcome to the Autumn Term in Squirrels class. Our learning theme this half term is 'All about me'.
This half term our weekly learning themes have been chosen by the children. Each week we will have a focus theme and our group time learning will be based around that theme.
Week 6 15.10.18 - Princesses and Superheroes.
Literacy We will be predicting what a story will be about by looking at the pictures and creating our own story. We will then read the story and see if it is similar or different to what we predicted. We will attempt to write captions to describe the pictures in the story.
Maths We will be looking at two groups of an amount and predicting how much there is in each group and counting them to check. We will be using a lot of language to describe groups which have more and less. Some of us will practice our counting skills by using addition as well as practicing writing our numbers.
EAD This week we will be designing our own Superhero masks or princess crowns. We will look at some pictures of some real ones and discuss why they have used these colours and materials.
UW We are going to carry on using our Bee-Bots this week. We practiced how to use them during UW last week and now we will begin to try and give the Bee-Bot instructions for it to reach a destination. We will use our Fairy-tale Bee-Bot mats and explore the variety of stories represented on these mats i.e. The Three Little Pigs and Rapunzel
RE We are going to begin learning about Diwali and we will carry on this learning each week with different activities. This week we will read the story of Rama and Sita and discuss how and why Hindu's celebrate this festival.
PE We have become very good at throwing and catching our balls so we are going to begin to move onto travelling whilst kicking the ball with our feet.
PSHE We are focussing on why we are all special just the way we are. We will read Ronald The Rhino and think about why Ronald wanted to be like the snake and leopard but how he was perfect just the way he is. We will then think about some of our hobbies and interests which make us unique and special.
Shared reading is on Tuesday 16th.
Nursery's Show and Tell for next Friday will follow the same theme - my favourite character.

What the children say...

At the start of each term and of a new learning theme, we spend time talking to the children about what they already know, what they would like to find out and any activities they would like to take part in. We then use these ideas to help us with the planning and preparation of activities.
Children's comments coming soon!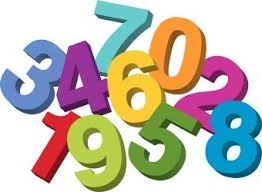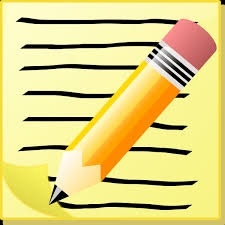 Literacy and Mathematics this Autumn Term
Our themes for Literacy and Maths follow a medium term plan, which details the skills in which we will be focussing on for each half term.
In Literacy this half term we will focus on mark making and pencil control, including using the correct pencil grip and thinking about the formation of letters. In Phonics are working on hearing sounds in words and in the environment. We also continue to place a big emphasis on reading, having one weekly Literacy session based on reading skills as well as Guided Reading and other reading activities.
Each week in Literacy we will have a book which will support our learning for that week, each weekly book links to our overall weekly theme.
In Mathematics this half term we focus on Number and working on numeral recognition and reasoning with numbers. The skills we shall cover are; numeral recognition, accurate counting skills and understanding number.
We will also be introducing a daily 'Magical Maths' whole class session where we will spend 10mins on some quick counting or reasoning activities.
PE Days:



Tuesday (am)

Friday (pm)

Physical Learning

This half term in PE we will be focusing on a Games unit and a Gymnastics unit.

In Games we will learn how to use ropes, bats and balls in various games and activities. We will talk about their different uses and how we can show control and coordination when using them. We will also talk about competitive games such as basketball, cricket and rounders.

Our main focus in gymnastics equipment showing increasing control over our body movements. We will use equipment such as mats, benches, A frames, climbing frames and the wall bars.
RE learning

This term our RE unit is called Special Places and Special People.
This half term in RE we will be focussing on talking about what places are special to me, which places are special in the school, which places in the community are special to religious families and which places are special in the community. We will also talk about special people, including special people in our lives and families and special people in different religions and beliefs.