** This week we our learning theme is called 'My Body'**
Welcome to the Squirrels class (Reception)
Teacher:

Miss Oliver

Teaching Assistant:

Mrs Halsey
Welcome to the Autumn Term in Squirrels class. Our learning theme this half term is called 'This is me'.
Each week we will have a focus theme and our group time learning will be based around that artist or theme. Our weekly themes include - settling in, me, my body, my family, my home and what I like.
Week 3 18.09.17 - My Body
Monday - This morning in Circle Time we will be sharing our learning from the previous week, talking about what we liked and what we were good at. This afternoon in Maths we shall be thinking about numeral recognition and counting objects to match numbers.

Tuesday - This morning in PE we will be thinking about throwing and catching a ball and using our hands to aim. This afternoon in Understanding of the World we shall be thinking about what is the same and what is different - looking at animals and comparing their features.
Wednesday - This morning in Maths continue to think about numeral recognition and begin to think about sequencing numbers in the right order. This afternoon in Literacy we will be trying our hardest to control a pencil to trace over lines and then accurate letter formation.
Thursday - This morning in Literacy we will continue thinking about pencil grip, today practising writing our names. We will also draw pictures of some of the fun things we did in the holiday. This afternoon in Art we will be drawing self portraits using pastel chalks, thinking carefully about what colours we need to represent ourselves.
Friday - This morning in Maths we will have our final session of the week on numeral recognition, working with a spotted dice and a numeral dice to match them together. This afternoon we will have our first handwriting session, continuing to think about name writing and letter formation. In Circle Time we will be thinking about our school's Golden Rules and sharing a story about how to follow them. And in PE at the end of the day we will again focus on ball skills - throwing, catching and aiming.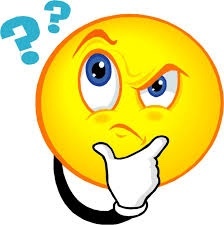 Maths Mastery Question to think and talk about at home....
Can you find numerals in your house? What numbers are they? Can you find the same number in two different places?
The above activities are in addition to child initiated learning time activities.

The above weekly planner gives you a provisional outline of what we will be doing in each adult led group time activity that day. Although this is continually reviewed and adapted throughout the week.

What the children say...

At the start of each term and of a new learning theme, we spend time talking to the children about what they already know, what they would like to find out and any activities they would like to take part in. We then use these ideas to help us with the planning and preparation of activities.
Click here to see the children's ideas - coming soon!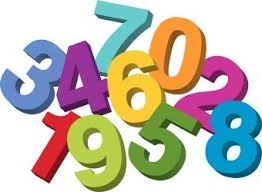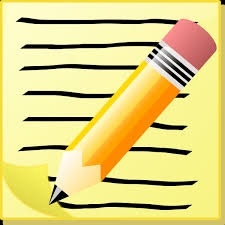 Literacy and Maths learning
Our themes for Literacy and Maths follow a medium term plan, which details the skills in which we will be focussing on for each half term.
In Literacy this half term we will focus on using the correct grip to hold a pencil, writing our name, hearing and saying the first sounds in words and beginning to write letters to represent the sounds we hear. We also continue to place a big emphasis on reading, having one weekly Literacy session based on reading skills as well as Guided Reading and 1:1 reading sessions.
Each week in Literacy we will have a book which will support our learning for that week, each weekly book links to our overall weekly theme. Click here to see our book list for the Autumn 1 term - coming soon!
In Maths this half term we continue our focus on Number and working on numeral recognition, counting skills and building accuracy in counting. We will be singing Maths songs and taking part in Maths games to help our practical understanding of numbers and number concepts.
We will also be looking at some elements of Shape, Space and Measures during this half term. We will look at different 2D shapes and begin to use mathematical vocabulary to describe them.
PE Days:



Tuesday (am)

Friday (pm)

Physical Learning

This half term in PE we will be focusing on two Games units in our PE time - using a beanbag and using a ball.

We will learn about the different equipment we have in school and how to use it effectively to play various games. We will work on throwing and catching games and exploring what we can do with the equipment. We will also talk about how to stay safe when using these types of equipment.
RE learning

This term our RE unit is called Celebrations.
This Half Term in RE we will be focussing on talking about what the word 'celebration' means and learn about different celebrations in our lives and the lives of others. We will explore and talk about what places are special to ourselves, our school, our community and other people.