**This week our learning theme is 'Easter'**
Welcome to Squirrels class (EYFS Unit)
Teacher:

Miss Sonner

Teaching Assistants:

Mrs Halsey

Miss Davies
Welcome to the Spring Term in Squirrels class.
Before Christmas we asked the children what they would like to learn about and these ideas have inspired this terms planning and activities.
Week beginning 1.4.19.
Notes: there have been several notes displayed in the class window. Here are some following dates which you may like to take note of; Monday 1st March: Reception Mothers' Day Afternoon Tea 14:20pm-15:05pm. Wednesday 3rd April: Park Trip. The children would love to go on a trip to the park. If you could come with us to help please let a teacher know. The times will be approximately 9:00am-11:00am Thursday 4th April: Whole class bike race for Pasta Point Jar reward. Could children please bring in a bike/scooter and a helmet for the race. We have plenty of bikes/scooters if you would like to borrow one. Please let a teacher know in plenty of time to ensure everyone can have one. Thursday 4th April: FoSG Easter Egg Hunt. Week beginning: 1st April Shared Reading: Tuesday 2nd April Whole Class Show and Tell was so popular last week we will continue to do it this Friday: I like Easter because… The theme this week is: Egg-cellent Easter!
These are some of the things we will be learning about and exploring;
Monday For our Maths lesson this morning the children will be learning about weight. We will also incorporate our learning from our RE lessons about the Easter Story. The children will be making hot cross buns. The children will work in small groups to carefully measure out each ingredient where they will also practice their sharing and hygiene skills. In the afternoon, the Reception children will be having another Maths lesson and this time they will be introduced to the mathematical concept of halving. To begin understanding this, the children will be read a story about two rabbits that help the Easter Bunny. As a reward, the Easter bunny gives them a bag of Easter eggs. We will discuss how we can share the Easter egg's equally so that it is fair for both of the rabbits.
Tuesday
This morning's PE lesson will also be inspired by the Easter Bunny. The children will be practicing jumping accurately, with both feet together using "squashy knees and soft landings" as well as many other skills. They will explore a range of different bouncy bunny themed activities, such as bunny hopscotch, an egg and spoon race and manoeuvring underneath the apparatus which will be made to look like bunny burrows. In the afternoon, the Reception children will be continuing to explore their understanding of halving. The children will receive a letter from Barnaby Bear and his cousin Betty Bear telling them that over the Easter holiday's they will be going on holiday. The children will have a selection of clothes and other items that the Bears could take on holiday. As there are two Bear's the children will have to explore how we can halve the items of clothing and share them equally between both Betty and Barnaby. The children will help pack the Bear's suitcases and send them on their way to a fantastic holiday!
Wednesday
This morning we are all going on a trip to Butt's Meadow Recreational Ground! Thank you in advance to anyone who is coming to help with the trip, it is really appreciated by both the children and the teachers! The children will be taking part in a Signs of Spring Scavenger Hunt! We will be looking closely at the local environment to find as many signs of spring as possible. The children will also have lots of magnifying glasses so they can look closely at things that they find, such as mini-beasts. After a very busy morning, the Reception children are going to unwind by having a relaxing Literacy lessons. They will discuss as a class all of the things that they found this morning and create a class piece of writing that recounts what they did that morning. The children will then have a go at writing a recount in their Literacy books. We will play relaxing, classical music as they write to help the children to concentrate and to unwind.
Thursday
Today is another very exciting morning! We will be having both our Pasta Point Reward and an Easter Egg Hunt! The Easter Egg hunt is run by Friends of Swing Gate.
In the afternoon, the Reception literacy lesson will be focussing on the children's understanding of the Easter story. The children will look at some symbols that represent the Easter story, such as a hot cross bun to represent the cross that Jesus was crucified on, an egg that symbolises the stone that was rolled in front of the tomb and a toy Church where people worship this holy celebration. The children will also be encouraged to use their phonics knowledge to help them read a simplified tale of the Easter Story.
Friday
For the children's Understanding of the World lesson today they will be learning about how Easter is celebrated in different countries around the world. The children will explore where these countries are by using Google Earth to see their location. The children will have a variety of pictures of British celebrations of Easter and other celebrations from around the world. We will discuss how they are different but how there is also the similarity that everyone is celebrating the same event. The afternoon will be used for the Reception children to share what they have brought in for Show and Tell and to have a short playtime before they leave school. Please remember that school closes at 13:30pm today.

What the children say...

At the start of each term and of a new learning theme, we spend time talking to the children about what they already know, what they would like to find out and any activities they would like to take part in. We then use these ideas to help us with the planning and preparation of activities.
Children's learning ideas.
Evie – how is Elsa's dress made?
Hannah – how do they find out the names for stories?
Eliza – how are books made?
Roxie – how do Rapunzel books get made and how do they draw so neatly?
Amelia – why does Rapunzel have such long hair?
Archie – I like a book called Mr Grindlin
Harry – I like Mr Grinch
Daisy R – how does Rapunzel's hair grow?
Lola – I have a book called How Do You Feel – I want to learn about how people feel worried (PSED)
Harley – I want to learn about Ben 10 and his 10 aliens
Alex – I have a book at home about a bird, I will ask Mummy to bring it in
Ernie – why does the Gruffalo have purple spikes on his back?
Sophie P – I want to learn about the very hungry caterpillar
Sam – how are books made?
Daisy S – Horrid Henry, how and why is he naughty all the time? (PSED)
Arlo - how can the road runner run so fast?
Miles – I want to learn about the character Batman
Darcy – how does Elsa have her powers?
Clara – how is Snow White's dress made?
Joshy – I want to learn about dinosaur books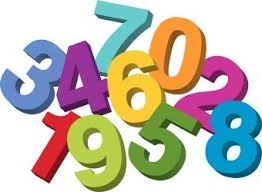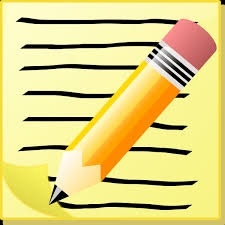 Literacy and Mathematics this Spring Term.
Our themes for Literacy and Maths follow a medium term plan, which details the skills in which we will be focussing on for each half term.
This term we will be focusing on putting our phonics skills into practice, reading words and matching them to the correct picture, writing simple words, reading captions and matching them to the correct picture. We will be learning what the difference terms; word, letter, grapheme, phoneme, and digraph mean. As we begin to write our own captions and short sentences we will be learning to use finger spaces to separate the words. In reading, as well as decoding the words using our phonic knowledge, we will also be learning to check that what we have read makes sense, using clues from the pictures or the text.
In phonics we will be learning the following letters & sounds:
J, v, w, x, y, z, zz, qu, ch, sh, th, ng, ai ,ee, igh and oa
And the tricky words
no, go, I , the, to , he, she, we, me, be and was
We are also learning the names of the letters of the alphabet.
After half term we move on to these letters and sounds:
oo, ar, or, ur, ur, ow, oi, ear, air, ure, er
and the tricky words:
my, you, they, her, all, are
Maths:
This term we are continuing to put our maths skills to use, learning to add and subtract in practical activities. We will be looking at numbers over 10 and exploring the patterns of higher numbers. We will follow and create repeating patterns. We will learn about money and use it in role play and creative activities. The children will also be looking at 3 shapes and learning their properties. We will be learning about time, by thinking about the months of the year, the seasons and the times in our day. We will also look at other aspects of measurement such as length, weight and capacity.
PE Days:



Tuesday (am)

Friday (pm)

Physical Learning

In PE for the first half of term we will be focusing on a gymnastics unit. We will be learning to move around a large area safely, avoiding obstacles and changing speed and direction. We will then move on to moving with more control, exploring different ways to move, using different parts of our feet, making large and small, fast and slow movements and learning to bounce and land appropriately. We will focus on safety, learning safe ways to take out equipment such as mats. The children will be learning different ways of travelling; moving in different directions, on hands and feet, high and low and with as much of their body on the floor as possible. We will also have some special workshops such as speed stacking and working with Mr Miller.

PE Spring 2

This half term we will continue to focus on gymnastics and will be exploring stretching and curling. The children will learn curled up and stretched balances and how to travel in curved up and stretched positions. They will then move on to putting together a combination of stretched and curled movements
RE learning
In RE this term the focus is: Change and Growth. We will begin by looking at the children's experiences of New Year and talking about the pattern of the year and the different seasons. There will be three main areas, starting with "What do some people believe about the beginning of the world". For this section we will be reading creation stories from different religions. The next aspect is "What is happening in the natural world this Spring". The children will be exploring outside, thinking about growth and change and using cameras to take photos. The focus will then be "Which natural things look dead but are really alive". For this work the children will be sorting objects and giving reasons for their choices. We will look at objects such as bulbs, which look dead but which will produce a flower.