** Summer Learning - see below **
Welcome to the Badgers Class (Year 2)
Teachers:

Mrs Marshall

Miss Parry

Teaching Assistant:

Mrs Bowers

Ms Di Giuseppe
Welcome to the Summer Term in Badgers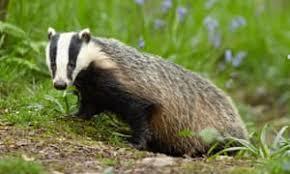 Dear Parents and Carers,
We hope that you and your children are able to enjoy a well deserved break this summer. However, there are a few things that it would be really helpful for the children to keep practising over the holidays.
These include:
Reading, daily if possible.

Writing, once a week at least, if not more.

Maths activities.
To support you with this we have the following suggestions:
Reading
Please continue to log onto 'Bug Club'. Remember there are quiz questions for your child to complete in each book. To answer a question, just click on the bug icon. Your child does not need to finish all the quiz questions in one sitting and can come back to a book later. When your child has finished all the quiz questions in a book, he or she will earn 'ActiveLearn Coins'. By reading more books, your child will earn enough coins to 'buy' a reward in one of the many reward schemes. The answers to the quiz questions will be sent back to our teacher site so that we can see how your child is progressing.
Although libraries across Hertfordshire are closed, children can still take part in the Summer Reading Challenge. The library are running their reading challenge online this year. For more information, please follow this link: https://summerreadingchallenge.org.uk
Also, you can of course read any books that you have at home. If these books are more challenging than your child can manage alone, then take it in turns to read a page or even a sentence each, to keep the flow of the story going.
Writing
Any writing that you can encourage your child to do over the holidays will really support them to practise this vital skill. Some of the children may be keen to write comics or stories. However, some of our writers may need more direction. We suggest that they write a daily or weekly diary entry or send a weekly postcard/letter to a friend or family member. It might be fun for them to choose a different person to send it to each week.
Maths
We have put together a grid of maths activities for your child to do over the holidays. They are all fun, practical ideas that require little or no recording! The idea is just to get them to keep thinking 'mathematically' whilst they are away from school.
The grid below can be downloaded by clicking here.
KS1 Maths activities for the summer holidays. Highlight the ones you have completed.
| | | | |
| --- | --- | --- | --- |
| Bake a cake and follow the measurements in the recipe. | Play a game using dice e.g. Snakes and ladders, | Plant a seed and measure it as it grows | Go on a walk and look at car number plates. Can you spot every number from 1 - 9? |
| Empty a toy box and sort the toys by size. Can you sort them in any different ways? | Explore animal patterns. Create your own pattern artwork using a repeated pattern. | Go on a shape hunt. Choose a shape each. How many times can you spot your shape? | Play a game e.g. Basketball hoops. Create a scoreboard and write tallies every time someone scores a point |
| See how many jumps you can do in one minute? Time yourself completing different challenges. | Read the labels on food in your kitchen cupboard. Can you sort the food by weight or capacity? | Use construction toys or junk modelling to build a 3d model. Label the different shapes on your model. | Make sandwiches for lunch. Cut the sandwiches into halves and quarters. Can you make any other fractions? |
| Use a stopwatch or timer to see how long it takes you to get to your favourite park. Can you get there faster next time? How much longer did it take you to get to a different park? Think about the difference in the time that you took. | Go on a nature walk and create a tally chart of the types of animals and plants you see. At home, make a graph or pictogram. | Be in charge for the morning. Write a timetable for the morning by drawing and labelling clock faces. Read the time on an analogue clock to help you follow the plan. | Walk down one side of the road and read the door numbers. Do you notice any patterns? Is it the same on every road? |
Other areas to continue to work on are:
Year 1

Year 2

● Counting to 100, forwards and backwards, beginning with 0 or 1, or from any given number.

● Count in twos, fives and tens.

● Say one more or one less than any given number.

● Read and write numbers from 1 - 20 in numerals and words.

● Find a half and quarter of an object, shape or quantity.

● Number bonds up to 10 and 20 (click here for 'Hit the Button').

● Use an analogue clock to practise telling the time to the hourand half past. (Click here for a 'big clock' you can use)

● Count in twos, threes and fives from 0, and in tens from any number

● Know what each digit represents in a 2 digit number e.g. 23 = 20 + 3.

● Compare and order numbers from 0 up to 100.

● Say ten more or ten less than any given number.

● Read and write numbers from 1 - 100 in numerals and words.

● Find a half, quarter or third of an object, shape or quantity.

● Number bonds up to 20 and 100(click here for 'Hit the Button').

● Use an analogue clock to practise telling the time to the hour, half past, quarter to/past and 5 minute intervals. (Click here for a 'big clock' you can use)
As always, thank you for all your support and we hope you have a wonderful holiday.
Best wishes,
The KS1 (Year 1 and 2) Team
* Should you wish to view any past home learning activities, or to download them again, please click on the link below to access these.
If you would like to look at the 'End of KS1 (Year 2) Expectations' for your children, please follow the link below where you will find information about Reading, Writing, Maths and Science.