**Our learning theme this week will be - 'Space - continued ...'**
Welcome to the Owls class (EYFS Unit)
Teachers:

Ms Twydell

Mrs Halsey

Teaching Assistant and Learning Support Assistant:

Mrs Halsey

Mrs Holmes
Welcome to the Autumn Term in Owls class.
This half term our weekly learning themes have been chosen by the children. Each week we will have a focus theme and our group time learning will be based around that theme.
Week beginning 18.11.19


We will continue our Space theme this week and will be reading "Aliens Love Underpants".
Shared reading will be on Tuesday 19th November 2019
On Wednesday afternoon the two Reception classes will be working together to develop closer links between the two classes. Other classes / year groups will do this on different days.
Show and tell has proved to be very popular and we are delighted that so many children are joining in each week, as we have seen an improvement in their confidence in speaking to a large group and in their ability to ask and answer questions. However, we are finding that it is taking up a large amount of time each week. In order to ensure that we have time for all the children to fully take part, without being rushed, we have decided that from now on, show and tell will be for one group a week. This week (18th November) it will be Barn Owls turn, next week (25th November) will be Tawny Owls turn and the following week (3rd December) will be for Snowy Owls. For the next three weeks the children can share anything that they are keen to talk about in their show and tell week.
In Literacy we will be using the phonics that we have been learning in the last two weeks to read and write. The children will join in shared reading activities, reading phonically regular words containing the phonemes that have been introduced and reading the high frequency words; is, it, in, at, and. They will write the appropriate initial sound for words and have a go at sounding out the whole word and writing it. They will be practising writing the letters that we have learned correctly. They will be learning the letter names g, o, c and k.
In phonics we will be learning the phonemes: g, o, c and k. The children will be practising saying the phoneme correctly so that they can apply it in reading and recognise it when they are sounding out words for writing. They will be listening for the initial sounds in words beginning with these phonemes and emphasising the sound as they say the word. In our phonics sessions the children will be practising reading and writing words containing the phonemes that we have been learning.
In Maths we will be working on the concept of one more and how we can work out what the total will be when we add one more. We will also be looking at one how we can work out one fewer by counting the remaining items or using the number line and our knowledge of number order to work the answer out. We will use objects to work out the amounts, including bubbles to work out one fewer.
In Expressive Art and Design, we will be exploring rhythm, following a repeated beat. The children will copy a rhythm and attempt to make up their own repeated rhythm for others to copy.
In PSE we will be focusing on sharing this week, as some of the children are still finding this difficult. The children will work together in a group to create a picture. They will need to work together to decide what to draw and will only have one pen so they will need to negotiate sharing and what each child is going to do.
In PE, the children have really enjoyed our space themed activities this half term and they have explored independent actions and following instructions, as well as working as part of a team. We will continue with this theme, extending the activities to include catching skills. The children will be practising catching with balls and bean bags, throwing them from one hand to the other and catching with one and two hands.
In RE we will be learning about the Christmas story.

What the children say...

At the start of each term and of a new learning theme, we spend time talking to the children about what they already know, what they would like to find out and any activities they would like to take part in. We then use these ideas to help us with the planning and preparation of activities.
These are the questions from the children:
Stanley – how vehicles move
Daisy – colouring in the lines
Isaac – how do you build houses?
Isabelle – how people build rockets
Eddie – how vehicles go slow and fast and stop
Fraser – maths – some counting things
Euan – what's inside a planet?
Rupert – what's inside a car
Joshua – how concrete is made
Isabelle – how trains are made.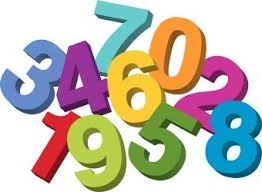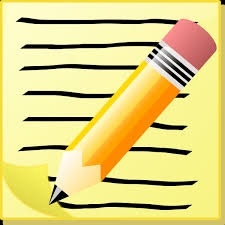 Literacy and Mathematics.
Our themes for Literacy and Maths follow a medium term plan, which details the skills in which we will be focussing on for each half term.
Literacy
This half term we will be reading a range of stories and also exploring non fiction texts and
highlighting the differences between the two types of book. We will look at different sources of
information and compare their benefits and limitations. A number of activities will focus on
understanding the sequence of events in stories through retelling stories with props and in drama
activities, using vocabulary and forms of speech that are influenced by their experience of books. The
children will develop their understanding of stories and characters by joining in 'hot seat' activities
where they take on the role of a character from the story and answer questions, such as 'why did
you…?' or 'how did you feel when…?' The children will be encouraged to develop their independent
writing skills by sounding out words for themselves and writing appropriate letters to represent them.
As we teach the different phase 2 phonemes in phonics we will also teach the letter names and some
high frequency words (is, it, in, at, and) and 'tricky words' which cannot be sounded out (to, the, no,
go, I). The children will be encouraged to put their writing skills into practise as they write labels,
captions and longer pieces of writing in different contexts. They will use their knowledge of phonics to
read, including matching words and captions to pictures and will be asked questions to check their
understanding of what they have read. The children will be encouraged to write for themselves in role
play activities, using their knowledge of phonics. As well as their literacy books, each child also has
an independent writing book which they use each week as a 'Fit Fingers' activity. Each week we will
have handwriting sessions for the children to practise writing letters with the correct letter formation.
Phonics
This half term we will be focusing on phase 2 of the DFES Letters and Sounds Phonics programme.
The purpose of this phase is to teach the children corresponding letters and sounds. In phase 1 they
explored oral blending (understanding that c-a-t means cat) and segmenting (breaking the word
down into its individual phonemes such as cat to c-a-t). In Phase 2 they will be learning to do this
with letters instead of just their voices. By the end of this phase many children will be able to read
some simple 2 and 3 phoneme (sound) words, such as; in, at, cat, dog and to spell them either using
magnetic letters or by writing the letters. During this phase they will be introduced to reading two-
syllable words and simple captions. They will also learn to read some high-frequency or 'tricky'
words: the, to, go, no. These are words which cannot be 'sounded out' and which the children need
to learn to sight read in order to help them read more independently.
This is the order that the letters will be taught – one set a week for the first 5 weeks with the final 2
weeks of term being used to consolidate the sounds that have been learnt.
Set 1: s a t p
Set 2: i n m d
Set 3: g o c k
Set 4: ck e u r
Set 5: h b f, ff l, ll ss
Maths
This term, the children will continue to develop their counting and estimation skills. They will also
begin recording addition sentences by drawing pictures and other representations of number.
Children will explore finding one more and one less from a group of up to five, then ten objects. They
will begin to measure time in simple ways using stop watches or sand timers and will explore the
value of coins. The children will begin to use addition related to money through activities such as
role-playing shop keepers. They will continue to explore the names of 2D and 3D shapes and will
begin to use mathematical language to describe their properties. They will use these shapes to
create patterns, to build models and will order them by length and height.
PE Days:

Tuesday (am)

Wednesday (pm)

Physical Learning

PE

For this term, the children will be focussing on their use of bean bags and balls. The children will be consolidating their gross motor skills of running, jumping, hopping, skipping as well as developing their fine motor skills. Whilst learning about the different uses of bean bags, the children will learn to listen to instructions and engage in an activity, use space safely, travel confidently on their feet in different ways, name and use different parts of their bodies, use a range of small equipment with increasing confidence and control and to work sensibly and co-operatively with other children. Whilst using a ball, the children will learn to carry, steer and dribble a ball with confidence and control, roll a ball accurately, demonstrate accuracy and co-ordination when aiming at a target, change their way of travelling in a controlled manner whilst showing an awareness of space and share space and equipment safely with others
RE
In RE this half term, our focus is on learning about Christmas as a birthday celebration. We will think
about the elements shared in many celebrations, such as cards, decorations, food and presents and
make links with birthday celebrations in the children's own lives. We will be retelling the story of
Jesus' birth and looking at nativity scenes. We will be explaining how Advent, Christingle services, carol services and special church services on Christmas Eve and Christmas Day, are an important part of the celebration of Jesus' birthday for many Christians. We will talk about what the children do at Christmas, any special traditions which their families follow, and how they look forward to particular