**Our learning theme this week will be - 'My body...'**
Welcome to the Owls class (EYFS Unit)
Teachers:

Ms Twydell

Mrs Halsey

Teaching Assistant and Learning Support Assistant:

Mrs Halsey

Mrs Holmes
Welcome to the Autumn Term in Owls class.
This half term our weekly learning themes have been chosen by the children. Each week we will have a focus theme and our group time learning will be based around that theme.
Week beginning 16.9.19
For show and tell we would like the children to tell us about their favourite healthy food.
In Maths the children will be comparing objects by length and height, using natural resources such as sticks and man-made resources such as playdough and construction cubes. We will also be playing games using positional language and encouraging the children to use the appropriate language for themselves. The children will play a lotto game where they have to identify the correct picture from an adult's description of the position of the animal. We will be using numbers to identify how many objects are in a set as we carefully count out a given amount from a larger group of objects and use number cards to label them.
In Literacy we will be reading the story "Monkey Puzzle" and will be talking about the characters and events in the story. The children will draw pictures of the animals from the story and attempt to write a label. We will be focusing on hearing and saying the initial sounds in word as we explore alliteration and sort objects by initial sound. The children will be exploring mark making on a large scale, working both inside and outside, using fluid movements and practising an effective pencil grip.
In Phonics this week we will be focusing body percussion, instrument sounds and alliteration. We will be making patterns with different body actions such as 'clap, tap, clap' and seeing if we can pass the pattern all the way around our circle. We will be exploring the sounds of different instruments and looking at making loud and quiet sounds and copying different sounds with our voices. We will also be focusing on the initial sounds in words, grouping objects by their initial sound.
In Understanding the World activities we will be looking at the characteristics of the different animals in our story and using descriptive language to talk about them and think about why they are different. The children will describe the animals for other children to identify a hidden animal.
In PE the children will use beanbags to practise throwing. We will look at different ways of throwing and what happens when we use the different methods. The children will then start to practise their throwing and catching skills with balls, working with a partner and adjusting their throw according to how far they are away.
In Expressive Arts and Design the children will explore collage, creating pictures of animals from 'Monkey Puzzle' using different resources and learning to use tools such as scissors and resources such as glue more effectively.

What the children say...

At the start of each term and of a new learning theme, we spend time talking to the children about what they already know, what they would like to find out and any activities they would like to take part in. We then use these ideas to help us with the planning and preparation of activities.
These are the questions from the children:
Why people look different – Josh
How wild animals roar – Stanley
Why does food make you healthy? – Ben
How people make things – Isabelle
Why do people have to wear shoes all the time? Florence
How does rain come out of the sky? - Archie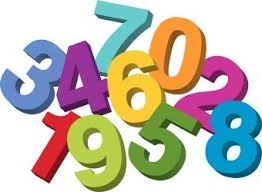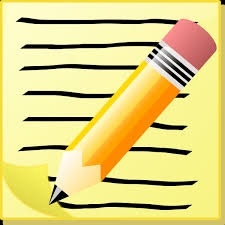 Literacy and Mathematics.
Our themes for Literacy and Maths follow a medium term plan, which details the skills in which we will be focussing on for each half term.
Literacy
This term we will be focusing on putting our phonics skills into practice, reading words and matching them to the correct picture, writing simple words, reading captions and matching them to the correct picture. We will be learning what the difference terms; word, letter, grapheme, phoneme, and digraph mean. As we begin to write our own captions and short sentences we will be learning to use finger spaces to separate the words. In reading, as well as decoding the words using our phonic knowledge, we will also be learning to check that what we have read makes sense, using clues from the pictures or the text.
In phonics we will be learning the following letters & sounds:
J, v, w, x, y, z, zz, qu, ch, sh, th, ng, ai ,ee, igh and oa
And the tricky words
no, go, I , the, to , he, she, we, me, be and was
We are also learning the names of the letters of the alphabet.
After half term we move on to these letters and sounds:
oo, ar, or, ur, ur, ow, oi, ear, air, ure, er
and the tricky words:
my, you, they, her, all, are
Maths:
This term we are continuing to put our maths skills to use, learning to add and subtract in practical activities. We will be looking at numbers over 10 and exploring the patterns of higher numbers. We will follow and create repeating patterns. We will learn about money and use it in role play and creative activities. The children will also be looking at 3 shapes and learning their properties. We will be learning about time, by thinking about the months of the year, the seasons and the times in our day. We will also look at other aspects of measurement such as length, weight and capacity.
PE Days:

Monday (am)

Friday (pm)

Physical Learning

In PE for the first half of term we will be focusing on a gymnastics unit. We will be learning to move around a large area safely, avoiding obstacles and changing speed and direction. We will then move on to moving with more control, exploring different ways to move, using different parts of our feet, making large and small, fast and slow movements and learning to bounce and land appropriately. We will focus on safety, learning safe ways to take out equipment such as mats. The children will be learning different ways of travelling; moving in different directions, on hands and feet, high and low and with as much of their body on the floor as possible. We will also have some special workshops such as speed stacking and working with Mr Miller.

PE Spring 2

This half term we will continue to focus on gymnastics and will be exploring stretching and curling. The children will learn curled up and stretched balances and how to travel in curved up and stretched positions. They will then move on to putting together a combination of stretched and curled movements
RE this term
In RE this term the focus is: Change and Growth. We will begin by looking at the children's experiences of New Year and talking about the pattern of the year and the different seasons. There will be three main areas, starting with "What do some people believe about the beginning of the world". For this section we will be reading creation stories from different religions. The next aspect is "What is happening in the natural world this Spring". The children will be exploring outside, thinking about growth and change and using cameras to take photos. The focus will then be "Which natural things look dead but are really alive". For this work the children will be sorting objects and giving reasons for their choices. We will look at objects such as bulbs, which look dead but which will produce a flower.