**Our learning theme is called 'Amazing Animals'**
Welcome to the Rabbits Class (Year 1)
Teachers:

Mrs Ayres

Miss Oliver

Teaching Assistants:

Miss Turnham

Miss Davis
Welcome to Autumn Term in Rabbits Class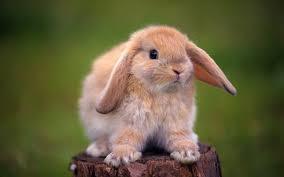 Our learning theme this half term is called 'Amazing Animals'.
This half term our topic is called Amazing Animals. We will be finding out information about different species of animals, including pets, wild animals, sea creatures and dinosaurs. As part of this we will be using non fiction books to find out information as well as having some animal visitors in school.
In English our focus will be on using phonic skills for writing. As part of our animal themed learning we will use non fiction books to find out facts and information and then create our own non fiction books by writing facts ourselves. We will use our phonic knowledge to sound out words to spell in order to write sentences using capital letters and full stops. We will also spend time looking at traditional tales - The Three Billy Goats Gruff and Little Red Riding Hood. Part of this will include rehearsing and acting out these familiar stories and also writing our own versions and narrative writing pieces.
Guided Reading will take place each week where children will read as part of a group, focussing on comprehension skills and discussion around the text. Children will also take home individual reading books each week, these will be changed every Monday and Friday. Weekly visits to the school library also enrich the children's experience of books.
In mathematics our focus is on numbers - counting accurately, recognising number names and numerals and finding one more or one less than a given number. We will also be looking at addition and subtraction. First looking practically at what this means, then pictorially and then finally in written form. This may include showing addition using counting objects, then recording it using pictures and then recording it as a sum. This is called the CPA approach (concrete, pictorial, abstract). We will also be exploring number bonds to ten and using addition and subtraction facts to find different ways of making ten.
Other subjects including Science, History, Art and RE will also encompass the Amazing Animals theme with a view of linking all areas of learning and to enable children to demonstrate their knowledge and understanding across all areas.
PE will take place twice weekly - Tuesday and Friday. In addition to these twice weekly sessions we will also have regular sports coaches in school throughout the term, including Mr Miller (Games), Game On (multi sports), Mr Keegan (Karate), yoga, dance and basketball.