**This week our learning theme is 'What's in the toy box?'**
Welcome to Squirrels class (EYFS Unit)
Teacher:

Miss Sonner

Teaching Assistant and Learning Support Assistant:

Mrs Henderson

Miss Beechey
Autumn Term in Squirrels class.
Week beginning 18th November

Red Squirrels Show and Tell (Friday): My oldest toy.
The theme this week is 'What's in the toy box?' ­­­­­­­­ This theme has been chosen to link with Scarlett's questions and interests.
These are some of the things we will be learning about and exploring;
Monday

During phonics this week the children will learn to read and write the following sounds: g (glove), o (orange), c (clock), k (kite).
This morning, there will be a computing lessons where the children will be using bee-bots. Previously, the children have learnt how to give a bee-bot purposeful direction. Today, they will be attempting to navigate a bee-bot past obstacles in order to reach a location.

In the afternoon, there will be a mathematics lesson. The children will be exploring the concept of adding one more. Each child will have a bowl of multi-links cubes and a die. They will roll the die, identify the number and build a tower as tall as the number. They will then add one more cube to the top of their tower and count how many they have.

There will also be a PSED lesson. As part of the PSED topic this term, the children will learn about how their social skills help them to make and maintain friendships. Part of these skills are listening, responding to questions/requests and playing safely. As a whole class, the children will be playing action games where they will have to listen carefully to Miss Sonner in order to know what to do. At the end of the lesson it will be explained how they were using all these social skills without realising and it led to a happy and fun lesson.

Tuesday

This morning, the children will have a literacy lesson. The will be shown a selection of pictures, for example a pen, man etc. The children will then have to identify and write the initial sound of that word.

After lunch, there will be an Understanding of the World lesson. Here, the children will develop their understanding of history and chronology by looking at

the differences between old and new toys. They will then sort them into categories and 'old' and 'new'.

For their RE lesson, the children will be watching a video about why Christian's celebrate Christmas and the story of the nativity.

Wednesday




This book will also be used in Friday's literacy lesson. The children will be applying the knowledge of phonics in a reading task. The children will be asked to read simple words, for example cat, hat, jug etc. They will then have a selection of pictures that they will have to match to the word.

For their afternoon PE lesson and play a toy themed game! The children will have pictures of different types of toys, for example a solider, a teddy, a dog, a ballerina etc. They will be asked to explore how they can move their bodies to look like these toys, for example walking on tip toes for the ballerina and all fours for the dog. The children will then choose which one was their favourite movement and one child will stand with their back to the rest of the class. The children will then have to move across the hall like their chosen toy but if their friend turns around the children will have to freeze and hold their pose still, just like the toys from Toy Story.

Thursday

For their morning PE lesson the children will continue to explore their gymnastics topic and will also begin learning about the seasonal changes that winter brings! In small groups, they will be playing a game of Jack Frost where somebody will be the snowman and will have to tag the other children. If a child is tag they have to hold a gymnastic pose as they have been frozen!

In the afternoon the children with have an Expressive Arts and Design lesson. Each child will have their own drum and be encouraged to act like a toy solider! The children will be listening to music and copying the rhythms on their drums. They will then have the opportunity to create their own rhythms which they can perform to the class.

Friday

For their morning mathematics lesson, the children will be exploring how to find one less than. The children will be read the story 'Ten in a Bed' by Penny Dale. On their tables, te children will have 10 teddies with a number tied around them. With a teacher, they will sing the 'Ten in a Bed' song and remove a teddy each time. They will discuss how many they are left with.

In the afternoon, there will be a literacy lesson. where they will continue to apply their knowledge of phonics to independently read a selection of story books, including a book called The Odd Pet. This is about a brother and sister that adopt an alien as their pet. The children will be creating their own 'odd pet' out of construction materials. They will then be using their knowledge of phonics to write a name label for their creation.

What the children say...

At the start of each half term, we spend time talking to the children about what they already know, what they would like to find out and any activities they would like to take part in. We then use these ideas to help us with the planning and preparation of activities.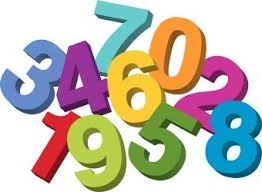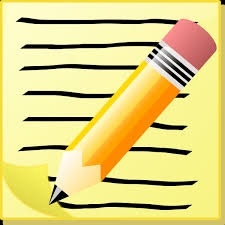 Literacy and Mathematics.
Our themes for Literacy and Maths follow a medium term plan, which details the skills in which we will be focussing on for each half term.
Our themes for Literacy and Maths follow a medium term plan, which details the skills in which we will be focussing on for each half term.
Literacy
This half term we will be reading a range of stories and also exploring non fiction texts and
highlighting the differences between the two types of book. We will look at different sources of
information and compare their benefits and limitations. A number of activities will focus on
understanding the sequence of events in stories through retelling stories with props and in drama
activities, using vocabulary and forms of speech that are influenced by their experience of books. The
children will develop their understanding of stories and characters by joining in 'hot seat' activities
where they take on the role of a character from the story and answer questions, such as 'why did
you…?' or 'how did you feel when…?' The children will be encouraged to develop their independent
writing skills by sounding out words for themselves and writing appropriate letters to represent them.
As we teach the different phase 2 phonemes in phonics we will also teach the letter names and some
high frequency words (is, it, in, at, and) and 'tricky words' which cannot be sounded out (to, the, no,
go, I). The children will be encouraged to put their writing skills into practise as they write labels,
captions and longer pieces of writing in different contexts. They will use their knowledge of phonics to
read, including matching words and captions to pictures and will be asked questions to check their
understanding of what they have read. The children will be encouraged to write for themselves in role
play activities, using their knowledge of phonics. As well as their literacy books, each child also has
an independent writing book which they use each week as a 'Fit Fingers' activity. Each week we will
have handwriting sessions for the children to practise writing letters with the correct letter formation.
Phonics
This half term we will be focusing on phase 2 of the DFES Letters and Sounds Phonics programme.
The purpose of this phase is to teach the children corresponding letters and sounds. In phase 1 they
explored oral blending (understanding that c-a-t means cat) and segmenting (breaking the word
down into its individual phonemes such as cat to c-a-t). In Phase 2 they will be learning to do this
with letters instead of just their voices. By the end of this phase many children will be able to read
some simple 2 and 3 phoneme (sound) words, such as; in, at, cat, dog and to spell them either using
magnetic letters or by writing the letters. During this phase they will be introduced to reading two-
syllable words and simple captions. They will also learn to read some high-frequency or 'tricky'
words: the, to, go, no. These are words which cannot be 'sounded out' and which the children need
to learn to sight read in order to help them read more independently.
This is the order that the letters will be taught – one set a week for the first 5 weeks with the final 2
weeks of term being used to consolidate the sounds that have been learnt.
Set 1: s a t p
Set 2: i n m d
Set 3: g o c k
Set 4: ck e u r
Set 5: h b f, ff l, ll ss
Maths
This term, the children will continue to develop their counting and estimation skills. They will also
begin recording addition sentences by drawing pictures and other representations of number.
Children will explore finding one more and one less from a group of up to five, then ten objects. They
will begin to measure time in simple ways using stop watches or sand timers and will explore the
value of coins. The children will begin to use addition related to money through activities such as
role-playing shop keepers. They will continue to explore the names of 2D and 3D shapes and will
begin to use mathematical language to describe their properties. They will use these shapes to
create patterns, to build models and will order them by length and height.
PE Days:



Wednesday (pm)

Thursday (am)

Physical Learning

PE

For this term, the children will be focussing on their use of bean bags and balls. The children will be consolidating their gross motor skills of running, jumping, hopping, skipping as well as developing their fine motor skills. Whilst learning about the different uses of bean bags, the children will learn to listen to instructions and engage in an activity, use space safely, travel confidently on their feet in different ways, name and use different parts of their bodies, use a range of small equipment with increasing confidence and control and to work sensibly and co-operatively with other children. Whilst using a ball, the children will learn to carry, steer and dribble a ball with confidence and control, roll a ball accurately, demonstrate accuracy and co-ordination when aiming at a target, change their way of travelling in a controlled manner whilst showing an awareness of space and share space and equipment safely with others.
RE learning
In RE this half term, our focus is on learning about Christmas as a birthday celebration. We will think
about the elements shared in many celebrations, such as cards, decorations, food and presents and
make links with birthday celebrations in the children's own lives. We will be retelling the story of
Jesus' birth and looking at nativity scenes. We will be explaining how Advent, Christingle services, carol services and special church services on Christmas Eve and Christmas Day, are an important part of the celebration of Jesus' birthday for many Christians. We will talk about what the children do at Christmas, any special traditions which their families follow, and how they look forward to particular