**This week our learning theme is 'book week'**
Welcome to Voles Class (EYFS Unit)
Teacher:

Mrs Hardwick




Early Years Practitioner:

Mrs Ray

Teaching Assistant:

Mr Coverdale
Spring Term in the Nursery class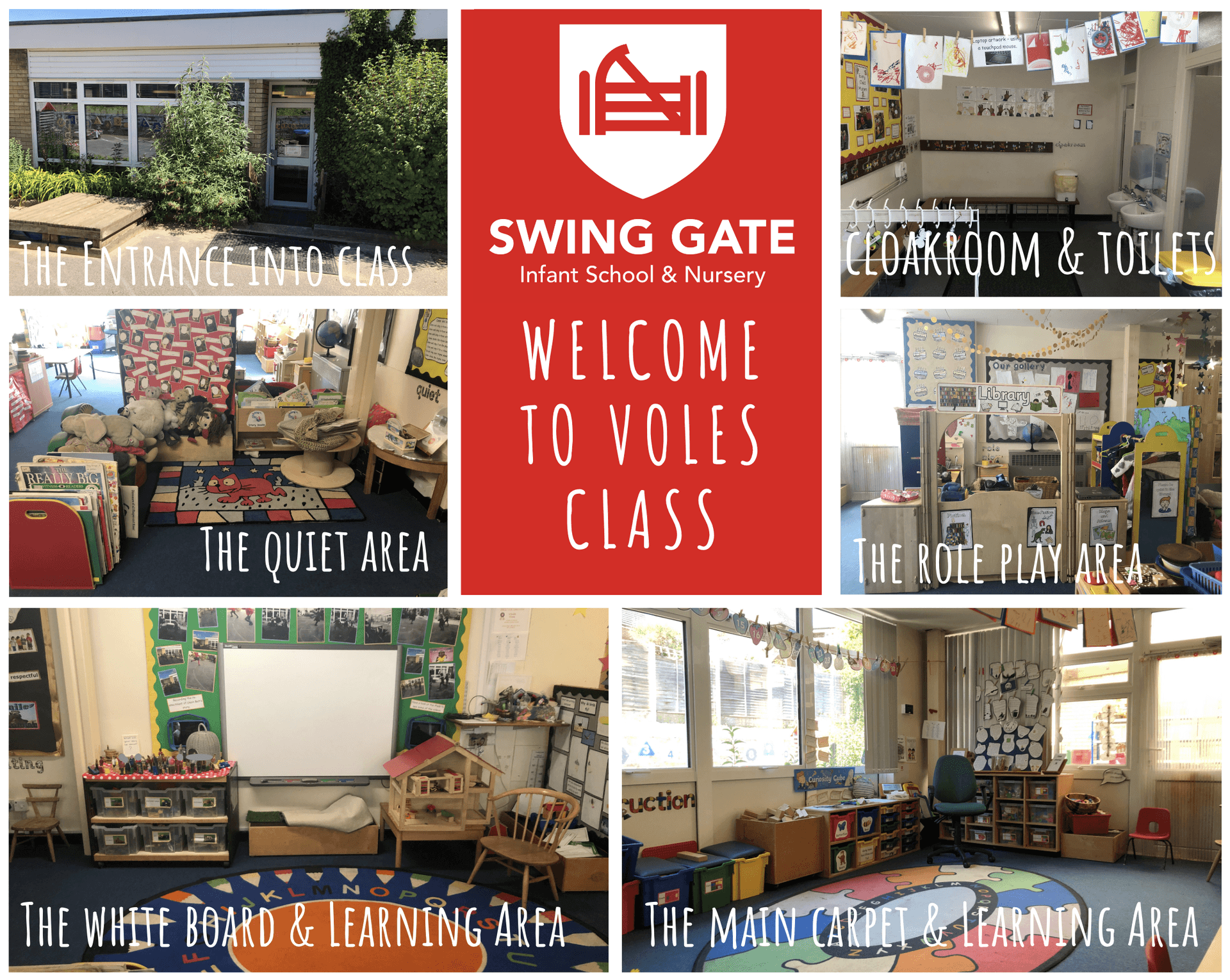 Our learning theme for each week is guided by the children.
Home learning: The same information is now on Google Classroom from Friday evening each week.
Please follow the activities outlined below for this week. There are further links at the bottom of the page if you need them.
Week beginning 1.3.21 - 'book week'
These are some of the things we will be learning about and exploring:
Monday

I know that many of you are continuing to enjoy the yoga activities both at home and school so today we are going to go on another yoga adventure but first warm up by walking slowly round the class or your house and counting how many steps you take. Is it the same if you go faster?

Then follow the link for the Cosmic Yoga Bear Hunt activity and see if you can create all the poses: https://www.youtube.com/watch?v=KAT5NiWHFIU

We will finish off with 'square breathing' again: https://www.youtube.com/watch?v=YFdZXwE6fRE

Tuesday

Recall the Supertato story (https://www.youtube.com/watch?v=QlaMeNmTG6c). In Nursery we have had a visit from the Evil Pea! (there is one attached for you to print at home, or you could draw your own)Her and he has visited you at home too. He has been up to no good and has been causing all sorts of trouble in our classroom. At school he has frozen toys in blocks of ice, hidden vegetables outside, broken toys and dropped litter! We will talk about how Supertato would feel, what the Evil Pea should have done and what they could do to put things right. The children will be challenged to help Supertato to put a stop to the Evil Pea by designing their own super-veggies. Offer the children a range of vegetables and creative resources to use independently to make their character – we will encourage them to think of the body parts that they need to include. Finally we will ask them to think of a name for their character, adults can scribe the name for the children to copy. Look closely at each letter before they write it.

There are some examples attached for you to have a go at at home. These characters could then be used for story telling.

Wednesday

Today is all about Elmer. We will begin by recalling the story. Then we will look closely at Elmer and count how many different colours Elmer has. We will discuss with the children whether they think there are more white patches, or yellow etc? How could we find out? Explain that we could make a bar chart. (There is an example of a bar chart attached for you to use at home.) Explain that first we need to cut some pieces of paper to match Elmer's patches. The children will need to cut paper into rough squares ready to add to the bar chart (If you don't want to do this at home you could colour the squares on the chart instead). Once we have the patches ready we will begin by looking at the picture of Elmer and we will tick off each patch as we add the colour patch to the bar chart. We will explain that we need to start at the bottom and then add the next one above etc to make it easier to count. As we add each one we will count how many there already and talk about how many if there was one more, then we will add the patch and check. We will repeat this as we work. When all the patches have been recorded we will work together to see which colour there are more of. How does the bar chart help us to see this?

Thursday

Today is book day and dressing up day. You can dress up as your favourite character, use or make items at home to wear We will have a parade of characters in the classroom and the children will have the opportunity to talk about their character and the story / book that the character is from.

We will be joining in the art session with Olaf Falafel, he will be showing the children how to draw one of the characters out of his books. The event will also feature a book reading and the chance for the children to send in questions for Olaf to answer. We will provide a link on Google Classroom for this session.

Friday

Today we will begin by recalling yesterday's version of Giraffes Can't Dance (see link below) - then we will listen and watch this sung version (https://www.youtube.com/watch?v=Zzb5Acl-n70 Encourage children to act out the story, creating movements for the different parts and dances in the story ( see music links below). Encourage the children to create different facial expressions and movements to show Gerald's feelings and the story events.

Warthogs waltzing: https://www.youtube.com/watch?v=EFJ7kDva7JE

Rhinos rock and roll: https://www.youtube.com/watch?v=ZgdufzXvjqw

Lions tango: https://www.youtube.com/watch?v=kdhTodxH7Gw

Chimps cha cha: https://www.youtube.com/watch?v=Lo_KNzmeR3Q

Baboons scottish reel: https://www.youtube.com/watch?v=hvHeTArCnYQ

Gerald's dance: https://www.youtube.com/watch?v=2ZxAVUsuE4Y

Finally - encourage the children to tell the story to someone else at home and talk about their favourite part.
Poetry basket; each week we are teaching the children a new poem. Last week we learnt 'Spring Wind'- ask your child if they can recite it to you.
We now have a counting song of the week as well as a poem of the week.
This week's counting song is here: Let's count to 10 https://www.youtube.com/watch?v=6RfIKqkvHTY
This week's poem is:
Furry Furry Squirrel
Furry, furry squirrel,
Hurry, hurry, hop.
Scurry up the tree trunk,
To the very top.
When you reach the branches,
Hurry, turn around.
Furry, furry squirrel,
Scurry to the ground.
Links to stories and songs for home:
Giraffes can't dance: https://www.youtube.com/watch?v=4UNRduYI_04
Version 2 of Giraffes Can't Dance: https://www.youtube.com/watch?v=Zzb5Acl-n70
Supertato: https://www.youtube.com/watch?v=QlaMeNmTG6c
Supertato song: https://www.youtube.com/watch?v=DCV8UwH0tD8
We're Going on a Bear Hunt (narrated by the author, Michael Rosen): https://www.youtube.com/watch?v=0gyI6ykDwds
Elmer (read by the author, David McKee: https://www.youtube.com/watch?v=ZFrD18XLmlM
Elmer hokey cokey:https://www.youtube.com/watch?v=ouh8EZwtIvM
Dough disco
Show and tell - facts about giraffes.
Home Learning links
The Hungry Little Minds campaign. It features tips and practical activities that parents can do at home with children to support their early learning. There are many simple ways to help children learn and it does not have to be formal. Having everyday conversations, make-believe play and reading together all make a big difference to children's development.
The BBC's Tiny Happy People and the

National Literacy Trust's Family Zone

.CBeebies have some suggestions too

- click here.
What the children say...

We ask the children about what they'd like to explore, play with and learn about over each week. All ideas are be interwoven through planning.
The children also have the opportunity to discuss what they would like for role play - this is now a Dinosaur Museum with a vehicle section!
Other areas of learning in Nursery include....
Physical
PE day is Monday.
This half term our activities are linked to dinosaurs.
Children will have opportunities to
explore moving freely in a range of ways

explore running and negotiating space, adjusting speed or direction to avoid obstacles

experiment with different ways of moving

play alongside other children who are engaged in the same theme

develop increasing control over an object in pushing, patting, throwing, catching or kicking it

to throw and catch a ball or beanbag.

develop awareness of a healthy lifestyle and practices which lead to this such as the importance of exercise and healthy eating.

Please can all children have a named PE kit in a bag for the days we have other extra sessions.
Computing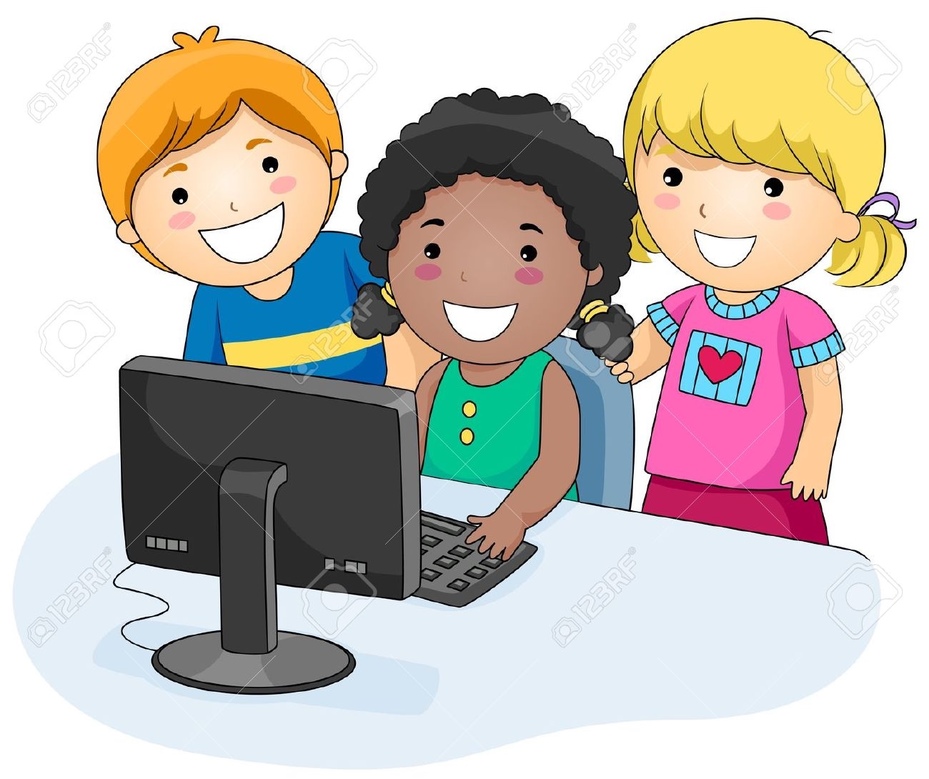 During this half term and throughout the year we will be planning open-ended activities in a technology rich environment to enable the children to have opportunities to explore, tinker and develop their ideas through active learning. We will provide a range of simple technology resources, these will be available for children to explore through their play and during adult led activities. The resources will include real, play and safe/defunct devices to support children's understanding of technology in the world. We will promote safe and careful use of resources and understanding of who to tell if any use of technology makes them feel uncomfortable.
Other experiences will include
exploring programmes and games which require drag and drop skills

looking at different uses of technology in
school and at home
using iPads and Mini
mash (on Purple Mash).
RE
RE will be explored partly through short periods of Adult Directed Activities which highlight key festivals, celebrations, religious symbols and religious vocabulary with reference to children's own experiences and also through the children's own Child Initiated Play.
Each half term the children will have opportunities to explore aspects of the eight key areas of RE listed below.
Children will discover some religious words and ideas in the context of their experiences.
They will:
share their own beliefs, ideas and values

listen and respond to a range of stories that engage them, including faith stories

directly experience religion, its symbols and actions. Engage with artefacts, people and places

explore local places of importance, including at least one place of significance, for a religious family. They should share their own experiences of places which are important to them

learn about key figures in their own lives and key members of a local religious group. Listen and respond to visitors from faith communities. Talk about prayer and worship and experience times of quiet and stillness

explore how people know that they belong to a family and other groups, including religious groups

experience aspects of the natural world, using their imagination and curiosity about life and develop their appreciation and wonder of the world in which they live. Ask questions that are philosophically challenging and consider answers

explore some of the ways in which people express care and concern for each other and the importance of this for relationships. They should develop an awareness of their own value and that of others

understand what is right and wrong and why. Consider the consequences of their words and actions for themselves and others.
Swing Gate Lane, Berkhamsted, Hertfordshire HP4 2LJ
01442 863913
admin@swinggate.herts.sch.uk