**This week our learning theme is 'minibeasts'**
Welcome to Voles Class (EYFS Unit)
Teacher:

Mrs Hardwick




Early Years Practitioner:

Mrs Ray

Teaching Assistant:

Mr Coverdale
Spring Term in the Nursery class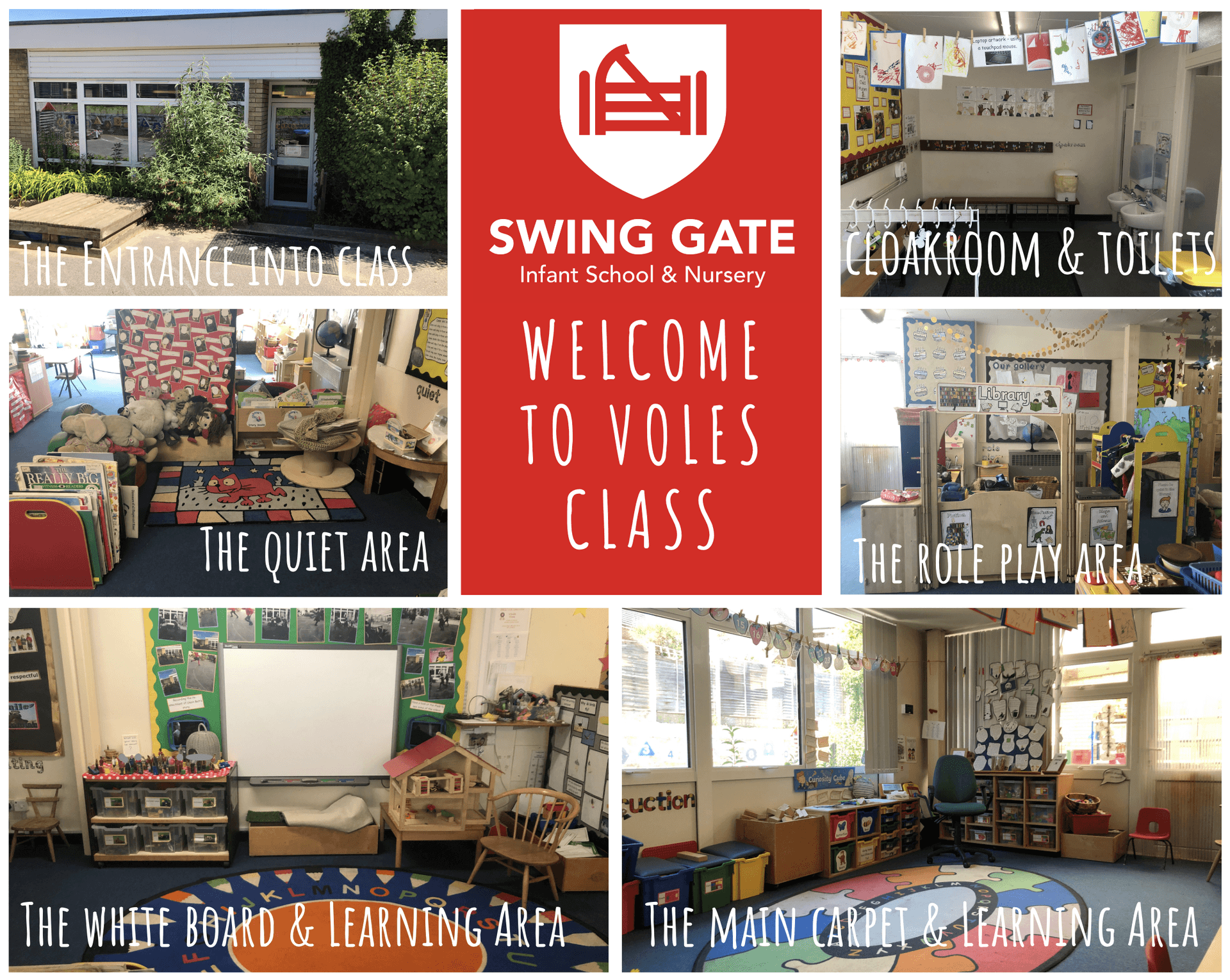 Our learning theme for each week is guided by the children.
Home learning: The same information is now on Google Classroom from Friday evening each week.
please follow the activities outlined below for this week. There are further links at the bottom of the page if you need them.
Week beginning 25.1.21 - 'minibeasts'
(We will plan linked to animals and other questions next week.)
These are some of the things we will be learning about and exploring:
Monday

I have added the PE activity that we will be exploring at school - you may like to try aspects of this at home. I would encourage you to still ask your child to change into their PE kit - this will be great practice for them, You could also explore the activity on this link (it follows on from Alana's comments about owls and is yoga linked to Owlets: https://www.youtube.com/watch?v=2aje33UPixE

At the end explore 'squiggle as you wiggle' which we are also doing at school - see link below.

PE at school - we will be changing today so the children will need their labelled PE kits if they are coming to school. This half term PE is linked to dinosaurs. Warm-up – 'Move like a…..' – For this activity we will use Dinosaur cards. We will start by focusing on only one type of Dinosaur (e.g. Pterodactyl). We will ask a child to demonstrate how this dinosaur might move (if they cannot decide then we will suggest that a Pterodactyl might flap their arms as if they have wings & move on their tip toes), all children then get a chance to try this movement. We will build this up with additional dinosaurs until children can respond to pictures with the correct movement! Next we will play Stop, Security guard! – we will explain to the children that some of the dinosaurs dug up go on display in a museum – and at night these dinosaurs come to life! The children will take on the role of the dinosaurs on display. One adult will play the role of the museum security guard, sitting on a chair facing away from the children and the dinosaurs must creep around the obstacle course BUT if they make too much noise then the security guard wakes up and the dinosaurs must freeze perfectly still again! Finally we will play: Is that a plant? – The herbivore game – explain that some dinosaurs, like the brontosaurus, only ate plants (not other dinosaurs). For this game we need lots of pictures or objects! Half of these pictures / objects should be plants and the rest can be anything you

want. For the first part of the game the dinosaurs get to 'explore', this means they move around the space looking at pictures / objects, but not touching. When the adult shouts "It's time for breakfast!" the dinosaurs must quickly run and pick up as many pictures / objects of plants as possible. Count up how many plants have been collected (not counting any pictures/objects that aren't of a plant).We will cool down again with squiggle as you wiggle - giant mark making lying down. We will be using this music which you can also use at home whilst your child explores making big marks: https://www.youtube.com/watch?v=2SmUkXtQIPc

Tuesday

Today linked to Freddie's question (where have the grasshopper's gone?) we are going to be outside on the school field. We are going to keep our eyes peeled for wildlife. Even though it's winter, there's plenty to see and hear. We will encourage the children to look out for: birds feasting on berries (we will remind the children about safety with berries, squirrels scampering up and down trees, animal footprints in the grass, frost or snow (dependent on the weather), the tuneful singing of a robin and snowdrops popping up out of the ground. We will keep our eye out for grasshoppers too. We will encourage the children to talk about and describe what they spot. When we return to the classroom we will discuss why we didn't see any grasshoppers and talk about the seasons (You can investigate this at home too).

Wednesday

Lily asked ...how do bees fly and how do they buzz? Remind the children of the information and story that we discussed yesterday about bees and how they fly and buzz (here are the links for you to share this information at home https://mocomi.com/why-do-bees-buzz/#:~:text=The%20buzzing%20sound%20generally%20comes,can%20produce%20a%20buzzing%20sound

https://www.youtube.com/watch?v=6cMB_YeUh1o

Then we are going to join in with this music activity, talking about the ways in which we can make sounds using the instruments and everyday objects. There are opportunities to pause the video and find the equipment needed for the activity. https://www.youtube.com/watch?v=YyBi_sCMeso&feature=emb_logo. Then we will explore vibration further - linked to bees buzzing. Place your fingers on your throat and hum a favorite song. Discuss what you feel. Then explain they are feeling the vibrations of their vocal chords, which vibrate to make sound. The vibrations you feel when you hum are how we make and hear sound. Then we will show the children a metal spatula and ask how we can make it vibrate and make a sound - we will share and try out ideas. Finally we will lay the spatula on a table with its handle extended over the side and pull the handle down. We will discuss what happens when we let it go … what do they notice? What is the same and different? The children could then find further items to explore.

Thursday

Today we have a Talk for Writing activity - continuing to be linked to Lily's interest in bees. First learn the following poem and create actions to use throughout. Then using the template the children can have a go at 'reading' it themselves. Explain to the children that they are going to have a go at making their own version. The children will be asked to change aspects of the poem and adults will create pictures linked to their suggestions to place over those on the template. When the children have changed all that they want to - encourage them to say the poem again but their own version. If they know it well enough they will be able to adapt it and 'read' it independently.

Five busy honey bees were resting in the sun.

The first one said, "Let us have some fun."

The second one said, "Where shall it be?"

The third one said, "In the honey tree."

The fourth one said, "Let's make some honey sweet."

The fifth one said, "With pollen on our feet."

The five little busy bees sang their buzzing tune,

As they worked in the beehive all that afternoon.

Bzzzzzz! Bzzzzzz! Bzzzzzz! Bzzzzzz! Bzzzzzz!

Friday

Today we have a pre-snack time maths challenge: Pour the drinks. Explain that this is a challenge to make sure that everyone has a drink and that it is fair - we are working together like bees. Provide a prepared tray. This tray should have a jug containing water and an incorrect number of cups for the group (initially one missing then more to increase challenge) (you could use cuddly toys to be the group at home). It works best when there is less water than required for the group as this will deepen the problem solving element. Ask a child to allocate the cups and check that there are enough (each child will write a name label to go with their cup -at home your child can have a go at writing labels too. At school, as a group the children should find the problem and solution - at home discuss it with your child. Each child has a turn to pour the water fairly. Do not worry if they fill their cups very full, this is part of the experience. When the water runs out the children should work out how to solve the problem, pour the water back into the jug and have another go - can they make it fair? The children will be solving this problem involving capacity. Listen out for language such as 'full' 'empty', 'half full', etc. Eventually the children will begin to estimate how much to pour into their beaker to ensure that there is enough remaining for everyone to have a drink. Be prepared to refill the jug in the early stages. Then the children will have their normal snack time.
Poetry basket; each week we are teaching the children a new poem. Last week we learnt 'Pancake'' - ask your child if they can recite it to you. You can also watch the video featuring Mrs Ray and Mr Coverdale.
This week's poem is:
Let's Put on Our Mittens
Let's put on our mittens, and button up our coats.
Wrap our scarves snuggly around our throats.
Pull on our shoes and fasten the straps
And tie on tightly our warm woollen hats.
Open the door, and out we go.
Out, into the soft and feathery snow.
Crunch, crunch, crunch.
Links to stories and songs for home:
The ant and the grasshopper : https://www.youtube.com/watch?v=YEf_EcD5_GU
Green grasshopper song : https://www.youtube.com/watch?v=YEf_EcD5_GU
Dough disco: https://www.youtube.com/watch?v=i-IfzeG1aC4
The very quiet cricket: https://www.youtube.com/watch?v=YdiGEjz5b0Q
The doorbell rang : https://www.youtube.com/watch?v=HZpXuc735pg
Winnie the Pooh and 10 busy bees : https://www.youtube.com/watch?v=ghyFf_gIVtg
Show and tell' - something that you can make music with.

Home Learning links
The Hungry Little Minds campaign. It features tips and practical activities that parents can do at home with children to support their early learning. There are many simple ways to help children learn and it does not have to be formal. Having everyday conversations, make-believe play and reading together all make a big difference to children's development.
The BBC's Tiny Happy People and the

National Literacy Trust's Family Zone

.CBeebies have some suggestions too

- click here.
What the children say...

We ask the children about what they'd like to explore, play with and learn about over each week. All ideas are be interwoven through planning.
The children also have the opportunity to discuss what they would like for role play - this is now a Dinosaur Museum with a vehicle section!
Other areas of learning in Nursery include....
Physical
PE day is Monday.
This half term our activities are linked to dinosaurs.
Children will have opportunities to
explore moving freely in a range of ways

explore running and negotiating space, adjusting speed or direction to avoid obstacles

experiment with different ways of moving

play alongside other children who are engaged in the same theme

develop increasing control over an object in pushing, patting, throwing, catching or kicking it

to throw and catch a ball or beanbag.

develop awareness of a healthy lifestyle and practices which lead to this such as the importance of exercise and healthy eating.

Please can all children have a named PE kit in a bag for the days we have other extra sessions.
Computing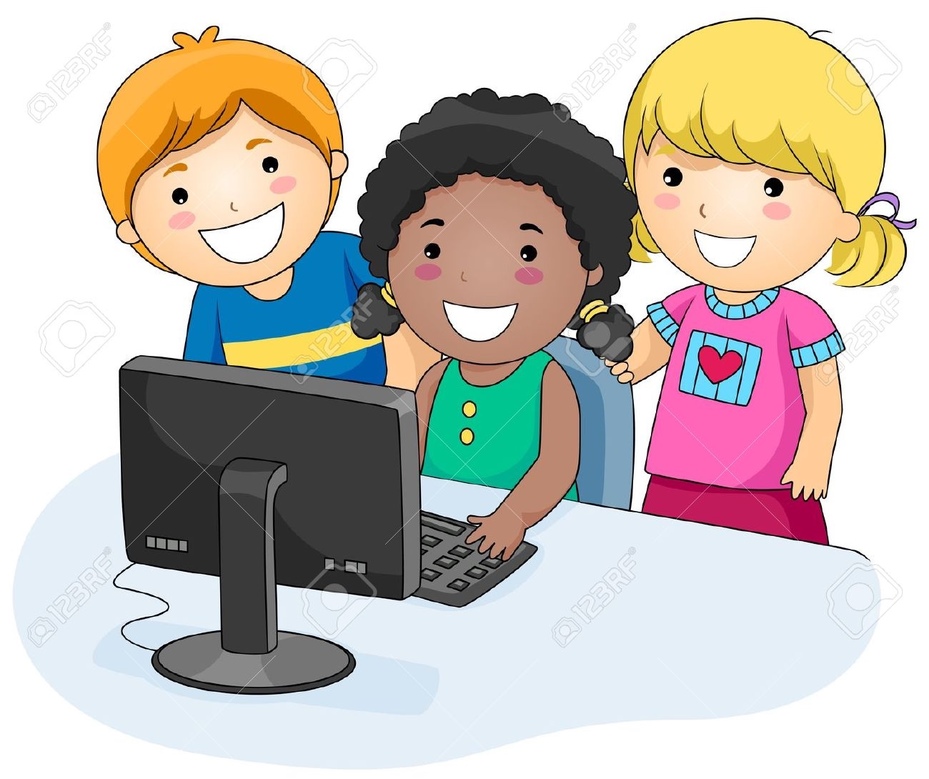 During this half term and throughout the year we will be planning open-ended activities in a technology rich environment to enable the children to have opportunities to explore, tinker and develop their ideas through active learning. We will provide a range of simple technology resources, these will be available for children to explore through their play and during adult led activities. The resources will include real, play and safe/defunct devices to support children's understanding of technology in the world. We will promote safe and careful use of resources and understanding of who to tell if any use of technology makes them feel uncomfortable.
Other experiences will include
exploring programmes and games which require drag and drop skills

looking at different uses of technology in
school and at home
using iPads and Mini
mash (on Purple Mash).
RE
RE will be explored partly through short periods of Adult Directed Activities which highlight key festivals, celebrations, religious symbols and religious vocabulary with reference to children's own experiences and also through the children's own Child Initiated Play.
Each half term the children will have opportunities to explore aspects of the eight key areas of RE listed below.
Children will discover some religious words and ideas in the context of their experiences.
They will:
share their own beliefs, ideas and values

listen and respond to a range of stories that engage them, including faith stories

directly experience religion, its symbols and actions. Engage with artefacts, people and places

explore local places of importance, including at least one place of significance, for a religious family. They should share their own experiences of places which are important to them

learn about key figures in their own lives and key members of a local religious group. Listen and respond to visitors from faith communities. Talk about prayer and worship and experience times of quiet and stillness

explore how people know that they belong to a family and other groups, including religious groups

experience aspects of the natural world, using their imagination and curiosity about life and develop their appreciation and wonder of the world in which they live. Ask questions that are philosophically challenging and consider answers

explore some of the ways in which people express care and concern for each other and the importance of this for relationships. They should develop an awareness of their own value and that of others

understand what is right and wrong and why. Consider the consequences of their words and actions for themselves and others.
Swing Gate Lane, Berkhamsted, Hertfordshire HP4 2LJ
01442 863913
admin@swinggate.herts.sch.uk