Welcome to Badgers Class (Year 2)
Teachers:

Miss Parry

Mrs Marshall

Teaching Assistants:

Miss Turnham

Welcome to the Summer Term in Badgers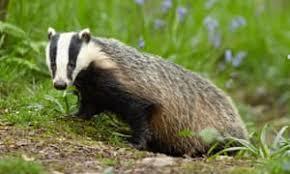 Dear Parents,
Welcome back!
This term our theme is Around the World. The children will be learning about life in different parts of the world, exploring each of the continents in turn.
In science, the children will be finding out more about the differences between things which are alive, were once alive and that were never alive. The class will then explore how plants grow and what they need to survive.
In mathematics, the children will continue to develop their understanding of the four operations; addition, subtraction, multiplication and division. They will apply this to activities involving fractions and measures.
In English, the children will develop their knowledge of story writing, with a focus on Peter and the Wolf. The children will use the ideas from this tale to inspire their own story writing.
We have also planned for a number of transition events to support the children's move to their next schools. Please look at our whole school calendar and newsletters for the latest information about these events.
If you have any questions, please feel free to drop off a note or arrange a convenient appointment. We look forward to an enjoyable and productive half term.
Thank you for your support.
Best wishes
If you would like to look at the 'End of KS1 (Year 2) Expectations' for your children, please follow the link below where you will find information about Reading, Writing, Maths and Science.
Swing Gate Lane, Berkhamsted, Hertfordshire HP4 2LJ
01442 863913
admin@swinggate.herts.sch.uk