This week our learning theme is 'Toys from the past'
Welcome to Squirrels Class (EYFS Unit)
Teachers:


Teaching Assistant (TA):


Learning Support Assistant:

Miss Oliver

Miss McGeever

Mrs Henderson

Mrs Britton
Mrs McWilliams




Week beginning: 22nd May 2023
This week our theme is: Toys from the past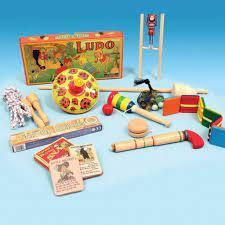 This week we are learning about toys from the past. We will be considering how toys were different in the past and exploring some 'old' toys and finding out how they work. Ava wondered if there were computers 100 years ago, and Bobby said he loves using his xbox. Minnie thought that her nanny would have teddy bears which were old and Ember Rhayne wondered if all old toys were broken now.
Learning this week:
Literacy
In our first session this week we will be inventing our own stories, loosely based on Dear Zoo. We will consider the ways in which the original story could be changed such as changing the animals or location. We will then create our own story map of our own invented story, and then act it out in a small group. In our second session we will 'box up' our invented story. Thinking about what happened at the beginning, middle and end. Our third session will be a sentence writing practice session, using whiteboards we will have a go at writing different sentences for our invented story. And then our final session will be the HOT TASK, where we will work totally independently to write our own version of Dear Zoo, focussing on writing sentences using finger spaces.
Maths
This week in maths we will be focussing on our knowledge of number bonds to 5. A number bond is a pair of numbers which always add together to make a given total. We will explore how 5 can be split into two parts, and demonstrate this using different resources. We will then show that we can recall number bonds to five, thinking about what two numbers go together to make 5. We will have a go at demonstrating this on a whiteboard, either by drawing pictures or by making marks.
Understanding of the World
Linked to our theme this week we will be looking at how toys were different in the past. We will explore some 'old' toys including flick books, wooden cars, marbles, pick up sticks and more. We will have a go at playing some games using these toys and talk about how they compare to the toys we play with today, We will also consider Ava's question, 'did they have computers 100 years ago?'
We are looking forward to welcoming some grandparents and parents into school on Friday morning. We will set up the classroom with some old and new toys for a play session. There will also be a grandparents challenge! We are hoping that some of our visitors will bring in their favourite childhood toy with them so we can compare them to the toys we have in our classroom.
We will also be learning what the words past, present and future mean and putting them into context. We will look at photos of Berkhamsted High Street 100 years ago and try to see what is different, what is the same and what we notice. We will talk about how people travelled before cars were invented, and what clothes people wore a long time ago.
Expressive Art and Design
In Art this week we focus on painting skills, using different sized paint brushes for different reasons and painting with a specific purpose. Bobby wanted to paint an Xbox so we will be having a go at painting our favourite toys.
PE
We will be having our Balanceability session on Wednesday morning as normal this week. We will also be taking part in the multi sports coaching session on Thursday.
Things to note:
Grandparents / Parents Day - Friday 26th May - Our focus theme for the last week of term will be Toys from the past and we would love to have grandparents or parents come into school on this day to talk/show us about their favourite toy when they were little. This will be from 09:30-11:00. Please email us on squirrels-teacher@swinggate.herts.sch.uk if you would like to come to this event.
| | | | |
| --- | --- | --- | --- |
| Phonics Sounds of the Week | Poem of the Week | Word(s) of the Week | Song of the Week |
| Phase 4 short vowels CVCC CCVC | Five peas in a pod | past, present, future | Ten currant buns |
Our termly Class letter is viewable here.
Literacy and Mathematics
Our themes for Literacy and Maths follow a medium term plan, which details the skills in which we will be focussing on for each half term.
Literacy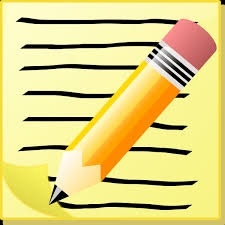 The focus text for this term will be Dear Zoo by Rod Campbell. We will continue to follow the Talk for Writing scheme. We will immerse ourselves in the story, creating story maps and actions to help us retell the story verbally. We will then 'innovate' the story by changing the items which the caterpillar eats. The children will then be encouraged to invent their own story. We will also be writing a recount of our class trip to Whipsnade Zoo.
Maths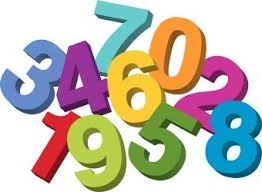 We will continue to explore subitising in maths (where you look at a small group of objects and know how many there are without needing to count them. We will explore the composition of number, comparing quantities, describing which group has more and which has fewer.
Phonics

This term in phonics we will be recapping the phase 3 sounds which we learnt last half term. Our most recent phonics assessments highlighted some gaps in knowledge and understanding, therefore we need to ensure that these gaps are addressed and that individuals are secure in their phase 3 knowledge before we move on.
Week 1 17.04.23 - Words with two or more Phase 3 digraphs.
Week 2 24.04.23 - longer words, words ending in -ing, compound words.
Week 3 01.05.23 - longer words, words with /s/ in the middle, words ending with -s, words with -es at the end.
Week 4 08.05.23 - Phase 4 short vowels CVCC
Week 5 15.05.23 - Phase 4 short vowels CVCC CCVC
Week 6 22.05.23 - Phase 4 short vowels CCVCC CCCVC CCCVCC longer words
To support your child in feeling confident with these phase 3 sounds some ideas are:
Write them on post its and hide them around the house
Write them on paper, and using a fly swat 'swat' the sound which someone calls out
Place paper around the room with one or two sounds on and call one out - run to this sound!
Play spot the digraph in words within books
Make a mind map of words which contain a given sound.
What the children say...



In our EYFS unit we plan according to the children's interests. We spend time talking to the children, asking them what they already know and what they would like to find out.
Our weekly themes are led by the children. Each week we share ideas and then pick a theme for the coming week.
Our PE days are:

Wednesday (am) Balance Bike Coaching

Thursday (am) Multi Sports coaching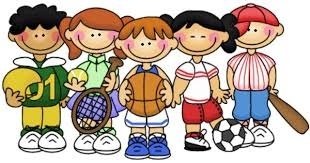 RE learning
In Religious Education, we will be learning about different celebrations and festivals which link to the heritage of some of the children.
Swing Gate Lane, Berkhamsted, Hertfordshire HP4 2LJ
01442 863913
admin@swinggate.herts.sch.uk