This week our learning theme is 'Why do stars twinkle?'
Welcome to Squirrels Class (EYFS Unit)
Teacher:

Miss Sonner




Early Years Practitioner:

Mrs Henderson

HLTA:

Miss Turnham
Spring Term in Squirrels
Week beginning: 18th January.
This week's theme is: Why do stars sparkle? This is linked to the children's questions and interests.
Our blog posts will describe what activities you could do at home.
At the bottom of the blog there will be home learning links.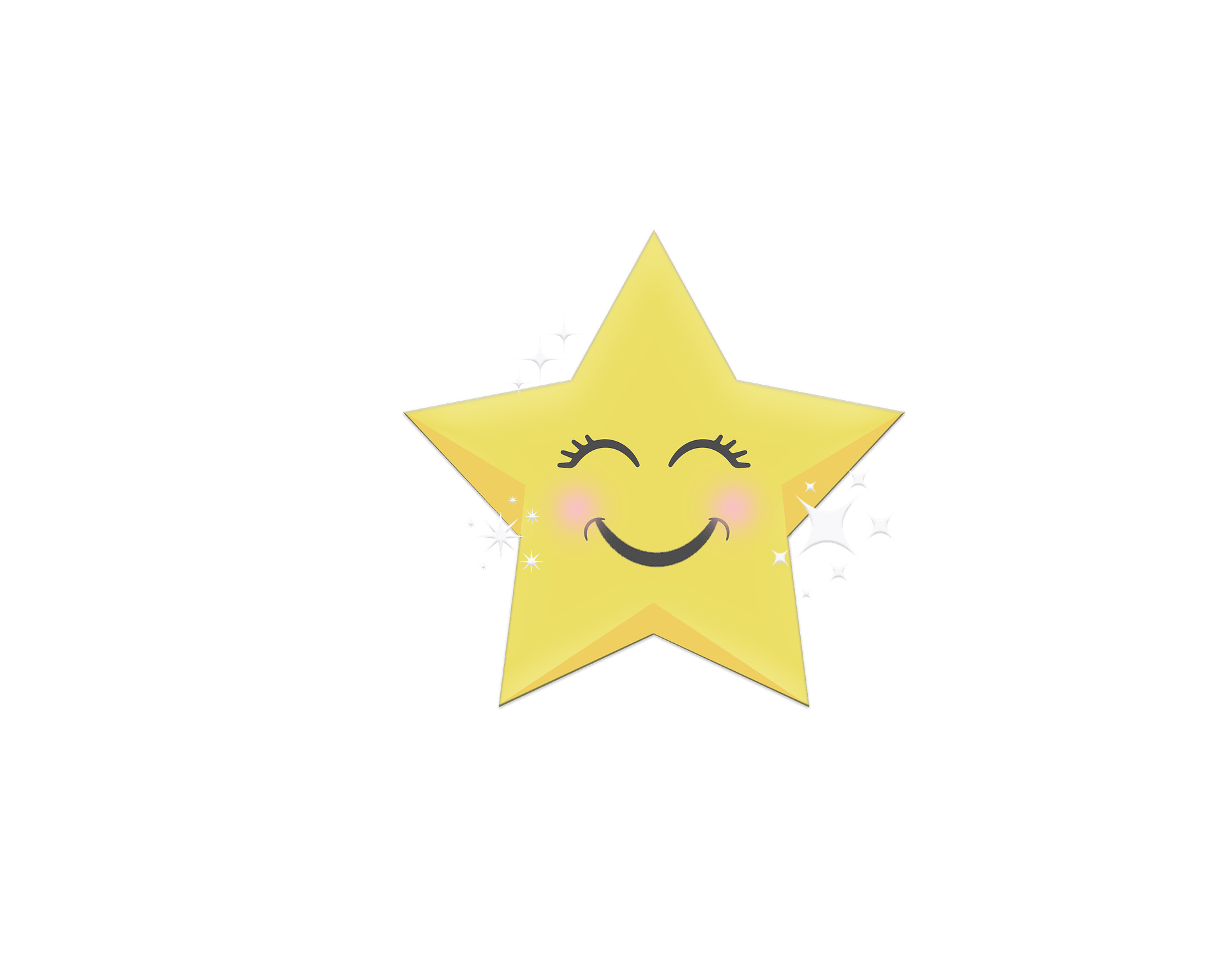 These are optional and additional activities to do at home if you wish.
If your child is attending school, they will be being taught these lessons.
Monday
Phonics - please see Google Classroom for phonics lessons. If you cannot access these videos please refer to the YouTube video links below under the sub-heading 'home learning links' for an alternative video.
Computing - the children will be using mark making software on computers to draw their own star inspired pictures. This could be a picture of a star, a starry night sky, a star and a moon, a shooting star - anything they like. This can be done on PurpleMash. Please follow the below instructions for how to find the appropriate software. Remember your child's login details are in the reading records.
Login using your child's details,
Click on the purple door in the MiniMash classroom, a voice over should say "go outside" when your cursor hovers over the door,
Click on the children painting, a voice over should say "drawing and painting"
Click 2Paint a Picture
You may wish to choose 'splash' as this creates a star shape, alternatively 'simple' opens a regular paint programme
If you wish to save the picture: click on the three white lines in the top left corner, click on 'save' from the drop down menu, find your child's name, click on their tray and press 'save'.
Literacy - discuss with your child today how the Owl Babies could have been feeling when their mother left. If you need the read aloud Owl Babies story, a link is below in the Home Learning links section. After your discussion, draw a speech bubble for your child. Encourage them to write "I am" in the speech bubble followed by one of the emotions they suggested, for example, "I am sad." If possible, encourage them to write as much as they can independently.
Maths - the children will be introduced to the 'part part whole' model this week to support the foundations of addition and the concept of splitting a 'whole' (a whole number such as four) into two parts (four can be split into two and two or three and one). They will be exploring this concept initially by recapping sorting objects into two groups. Collect together three plates (paper plates may be more ideal!) arrange one at the top and two underneath so it is a triangular pyramid shape - this is called the cherry model.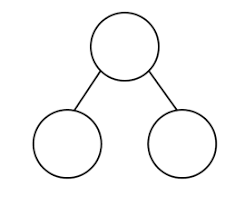 Collect together five objects and place them all first in the top plate or round shape that you are using. How many different ways can you sort the objects? By shape, size, colour?
Tuesday
Phonics - please see Google Classroom for phonics lessons.
Personal, Social, Emotional, Development - today the children are going to focus on feelings and emotions and how we can experience them and manage them effectively. We are going to focus on one of the ways to healthy well being which is 'Being Mindful'. We will be recapping on different emotions and feelings and ways that we can support our minds and bodies to manage these sometimes difficult emotions and feelings. Have a discussion with your child about the different emotions they might feel and encourage them to use their body language and facial expressions to demonstrate these feelings. One of the ways to Wellbeing for the bodies and minds is 'mindfulness'. Go on a mindful walk to see what you can hear, see, taste and touch. A mindful walk involves using our senses effectively to calm and reset our emotional well being by being present in the moment.
Literacy - discuss with your child what the Owl Babies could do to make themselves feel better when their mother left. They might feel better if they hug each other, play a game, eat some food etc. After your discussion, ask your child to draw a picture of one of their ideas. If they feel confident to - they could try and write some labels to describe what is happening in the picture.
Maths - today the children will be focusing more on the new learning concept of the 'part part whole' model (see the image of the cherry model above from previous session). Get your child to make five playdough cakes decorating each cake with one candle, using two different colours. Encourage your child to have a go at seeing how many ways they can sort the cakes that they have made? You can sort by the colour but how about a different number of candles in each plate?
How many different ways can they sort them?
Wednesday
Phonics - please see Google Classroom for phonics lessons.
PE - today's PE lesson will be inspired by stars and space. Below are some suggested activities - please feel free to do as much or as little as you like.
- Warm up game "Houston, we are ready for take-off!" Ask your child to pretend to be a rocket.
Start by telling your child the rocket is on the ground. Encourage them to crouch close to the floor.
Tell them the rocket is warming up - encourage them to stand up and copy some stretches you do.
Tell them the rocket is taking off! Place both hands above your head in a rocket shape and begin to jog round the space.
- Capture a shooting star game with a beanbag/small, soft, light item (such as a small toy) practice some throwing and catching, pretending that you are trying to catch a shooting star. You could try and catch the object using: two hand catch and one hand catch.
Maths - today the children will be continuing their understanding of the part part whole model. Perhaps you could do some baking and use the cakes to help you explore the part part whole model. E.g put five cakes at the top, how are you going to split them into two groups? How many do you have on each plate? You might take this learning outside with your child and collect five gardening tools (remembering how we use tools safely outside) and three gardening trugs to represent the two parts and the whole. How many different ways can you sort the number of gardening tools you have?
For those that have access to the maths journals, please see page 2 to support you with this activity. There are some questions below that you can use for prompts for strengthening learning.
Literacy - use the story map that you created last week. Stick post-it notes or small, blank pieces of paper over any drawings of the characters from Owl Babies. Discuss with your child other animals that may live in or by a tree, for example, a monkey, birds, insects, rabbits which may burrow underneath. Your child can decide which animal they like the best. On the post-it notes, draw your new animal characters. This creates an 'innovated' story map - where the characters of the story are replaced with new ideas. Your story may now be called Bird Babies, Monkey Babies or Rabbit Babies.
RE - Today the children will be finding out about Chinese New Year.
Travel to a different country Warm Up:
Encourage your child to stand up and pretend to get on an aeroplane - on the spot pretend to make the wings of the plane using your arms.
Say - "Everyone- seat belts on- are you ready to go to China?"
Move into space around the room/garden.
Say – "Right, we are coming into land in 3 2 1!"
Encourage your child to fly and 'land' sat down somewhere where they can watch the below video clip about Chinese New Year.
Watch the video clip and record some of your ideas on a piece of paper of the differences and similarities you see when thinking about Chinese New Year and other celebrations.
Try to highlight that not everybody celebrates in the same way as each other and to respect each other's ways of life (culture) and beliefs.
We will then be watching a video, exploring how Chinese New Year is celebrated - encourage your child to think about similarities and differences between these festival and others.
Preparing for Chinese New Year video:
https://www.youtube.com/watch?v=c8ssHXZ9_qU
Thursday
Phonics - please see Google Classroom for phonics lessons.
Understanding of the World - today the children will be doing a science experiment related to light and dark. You will need a blanket, a torch, large cardboard box, some black paper and something that glows in the dark that can be attached to the inside of the box on the black paper. For example, glow in the dark stars.
Science exploration questions.
How could we make it darker? Allow your child to share their ideas (turn the lights off etc).
What do you notice? Does the star/object change when it is dark/light?
Don't worry if you don't have these resources - perhaps you could think of your own experiment for your child to explore light and dark. There are some alternative activities suggested below.
Light and Dark Home Learning Challenges
Build a dark den with cushions, blankets and chairs and make sure you can't see any light. Bring books inside the den with a torch to explore the pictures in the dark. Can you make funny faces by shining the torch on your face?
Go outside on a sunny day. Can you see your shadow? Move your body to make different shapes. Can you make your shadow long and tall? Can you make your shadow look round?
PE - we will be taking part in Mr Miller's PE lesson today. Remember, there is a Google Meet link of Google Classroom for you to join. Make sure you join with your child's Swing Gate email, as we cannot permit access to other email addresses.
Maths - Challenge! Can you represent a 'part part whole' model without using the 'cherry model' ? (this is the representation that you have been using earlier in the week). Choose your favourite objects, count out five and then encourage your child to have a go at splitting the whole (i.e. five) into different parts. Your child might choose three for one part and two for the other part. How many different ways can you find?
Friday
Phonics - please see Google Classroom for phonics lessons.
Maths - Revisit the concept from yesterday focussing more on different ways of splitting the whole. Choose a different object today that you have been enjoying playing with in the last few days. You need to have a maximum of five objects. Focus today on using more of the language of 'one part is three and one part is two, the whole is …'
How many different ways did you find? Maybe you could have a go at drawing these on a piece of paper and uploading to Evidence Me?
For those that have access to the maths journals, please see page 3 to support you with this activity. There are some questions below that you can use for prompts for strengthening learning.
Expressive Arts and Design - today's focus will be music. Watch the video of Mr Tumble singing 'Twinkle, Twinkle, Little Star' with Makaton. See if your child can learn and copy the actions.
https://www.bbc.co.uk/cbeebies/watch/something-special-twinkle-twinkle
Literacy - your child could create a Helicopter Story today. A Helicopter Story involves a child verbally telling their own story, about anything they like. An adult then writes down what the child says, word for word. Your child could then act out the story with you, their siblings or with their toys. If your child struggles for ideas, they could use their innovated story map created yesterday and tell a story about their new characters. Please feel free to send any videos or pictures of these stories to Evidence Me.
If you would like more information on how Helicopter Stories work, please click on the link below. There is also a video which shows a teacher creating Helicopter Stories with a class.
https://www.makebelievearts.co.uk/helicopterstorieslettingimaginationfly
Home Learning Links -
Weekly phonics sounds: https://www.youtube.com/watch?v=vZd4sh6AUtc
Owl Babies story: https://www.youtube.com/watch?v=2KmH-1zcGe8
Joe Wicks YouTube Channel: https://www.youtube.com/channel/UCAxW1XT0iEJo0TYlRfn6rYQ
Phase 2 Phonics Tricky Words Explained - some information to explain the difference between decodable words(can be segmented into sounds) and words you cannot sound out and have to learn and read on sight (tricky words):
https://www.youtube.com/watch?v=FMnqRAKz1q8
Fun Tricky word song: https://www.youtube.com/watch?v=e2dx65u59aw
An article on multi sensory ways of practising cursive writing with ideas included:
https://www.gradeschoolgiggles.com/9-extra-awesome-cursive-activities-every-kid-will-love/
ICT Games- SkyWriter (can be set to cursive) a fun rocket that demonstrates cursive script of the phonemes (sounds) being taught and practised continuously:
http://www.ictgames.com/mobilePage/skyWriter/index.html
Messy play ideas: https://abcdoes.com/abc-does-a-blog/2017/05/10/4712/
Handwriting warm up: https://www.youtube.com/watch?v=gMpq7ql9fAw
Play Dough/Finger Exercise- can be used at various points in the day but could be recommended for a wind down activity at the end of the day.
https://www.youtube.com/watch?v=1JaF0mjG4e8

Cbeebies Star Gazing Game https://www.bbc.co.uk/cbeebies/games/stargazing-stargazing-game
Cosmic Kids Yoga - star themed activities https://www.youtube.com/watch?v=nRkojdFPjjI
The Poetry Basket
Each week we are teaching the children a new poem. You may wish to learn this poem at home - it links to Owl Babies. You could send a video of your child reciting the poem to Evidence Me.
Wise Old Owl
A wise old owl sat in an oak,
The more he heard, the less he spoke.
The less he spoke, the more he heard.

Why aren't we all like that wise old bird?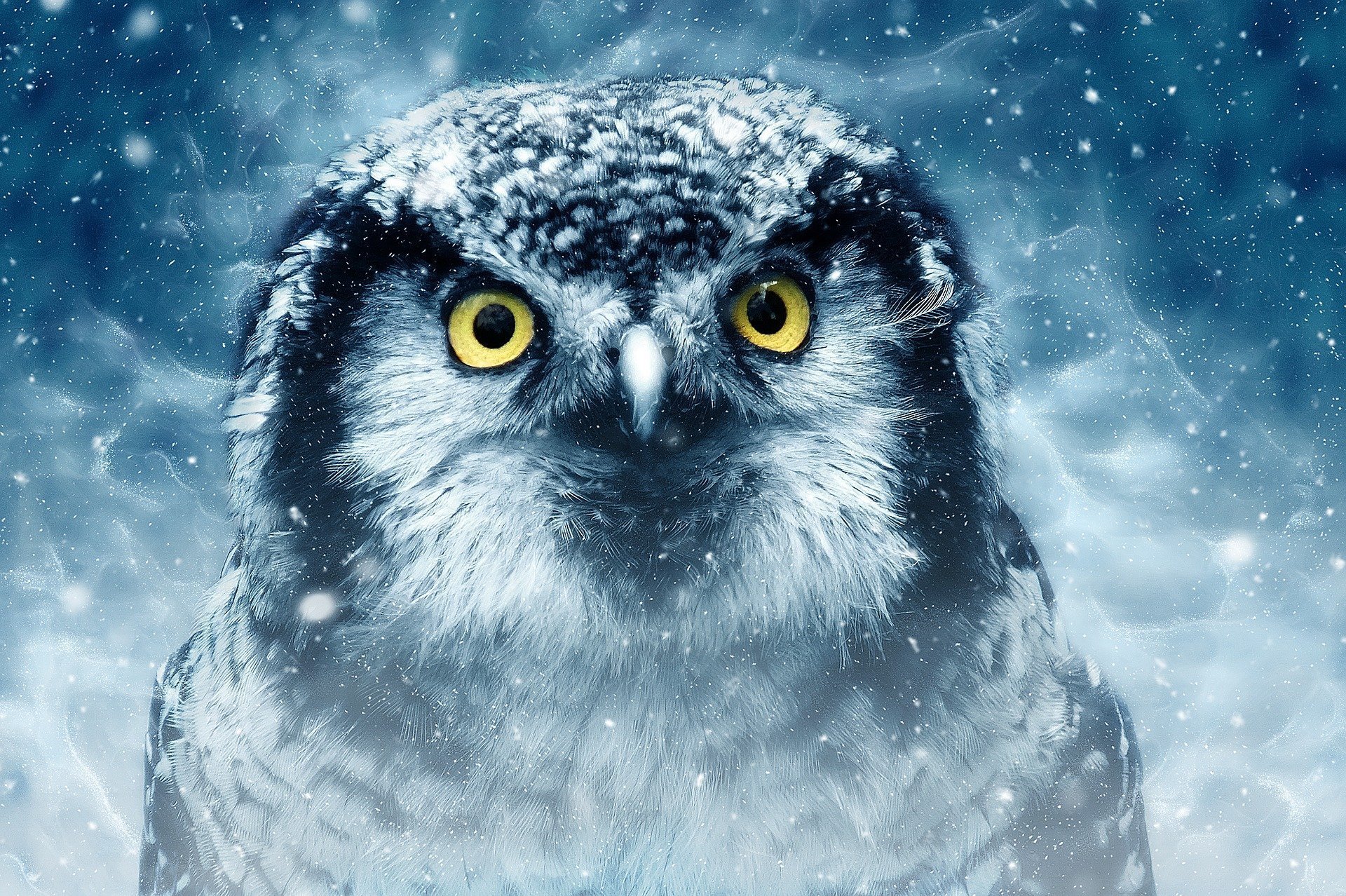 Our termly Class letter can be found here
Literacy and Mathematics
Our themes for Literacy and Maths follow a medium term plan, which details the skills in which we will be focussing on for each half term.
Literacy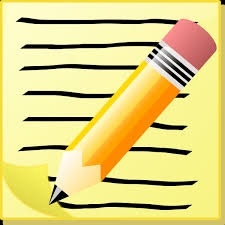 We follow Talk For Writing in literacy lessons. This develops children as readers, writers, listeners and speakers. One of the core aspects of Talk For Writing is to learn the model text orally in order to acquire the language of reading and writing, and so children can internalise story patterns and add them to their linguistic competency. The model text or this term will be Owl Babies by Martin Waddell. The children will begin their literacy learning by creating a story map which outlines the characters, settings and events of the story. They will then verbally retell the story, using the story map as a visual prompt and will also create actions to go alongside the verbal retelling. They will be immersed into the story so they have an in-depth and thorough understanding of it. They will then 'innovate' Owl Babies, by replacing the characters with different ones or adapting the settings, so they begin to create an adapted tale. They will then 'invent' their own unique, individual story using language patterns previously taught.
The children will then have a non-fiction unit, where they will be writing a fact file on the habitat of an Owl. Afterwards, they will then create a fact file on the habitat of an animal/creature of their choice.

There will also be a poetry focus, which will be inspired by Goodnight Moon and Say Hi to Hedgehog.
Mathematics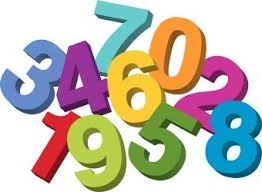 This half term we will continue to embed the principles of counting, securing one to one correspondence, counting to 20, ensuring ordering them in the correct order and begin to use more mathematical language within our learning including one more and one less than a given number and comparing groups of quantities (more and less). As we move further on into the half term we will begin to introduce the mathematical language of adding and subtracting in practical ways to allow the children to begin to make links between the foundations of counting and the concept of addition and subtraction. This will initially be exploring numbers up to five to really explore the concepts of one more and one less alongside the vocabulary of adding and subtracting groups. We will then transition into exploring numbers bigger than five and move onto numbers up to 10 and continue to explore the foundations of addition and subtraction.
Phonics

After an initial revision of what was taught last term, the children will begin Phase 3 phonics. They will also begin to learn tricky words which cannot be segmented and blended, such as: you, they, all, are, my, her, she, we, me, be, was and he. The phonemes, digraphs (two letters that make one sound) and trigraphs (three letters that make one sound) that they will learn are:
j, v, w, x, y, z

zz, qu, ch, sh, th, ng

ai, ee, igh, oa, oo (moon), oo (book)

ar, or, ur, ow, oi, ear

air, ure, er
What the children say...



At the start of each half term, we spend time talking to the children about what they already know, what they would like to find out and any activities they would like to take part in. We then use these ideas to help us with the planning and preparation of activities.
Click here for the children's ideas.
Our PE Days are: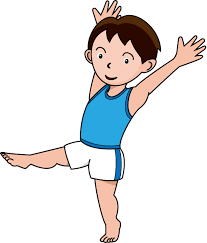 Physical Learning (PE)
For PE, there will be a Games unit, including hoops, quoits and beanbags. They will learn to balance these on different parts of their bodies whilst walking in different directions. They will also practice jumping over these objects, passing them round their bodies, throwing, aiming and catching. PE lessons will also incorporate a variety of different experiences and activities which will be related to the children's interests.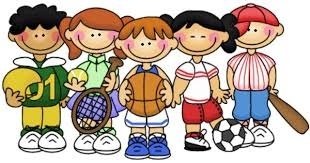 RE learning
In Religious Education, the children will also continue to explore different beliefs, cultures and faiths. We will explore world wide celebrations such as Chinese New Year and explore the religious aspect of Shrove Tuesday.
Swing Gate Lane, Berkhamsted, Hertfordshire HP4 2LJ
01442 863913
admin@swinggate.herts.sch.uk