This week our learning theme is 'Healthy Foods'
Welcome to Squirrels Class (EYFS Unit)
Teachers:


Trainee Teacher

Higher Level Teaching Assistant (HLTA):


Learning Support Assistant:

Miss Oliver

Miss McGeever

Miss Davis

Mrs Fitzgerald

Mrs Clarke




Week beginning: 2nd October 2023
This week our theme is: Healthy Foods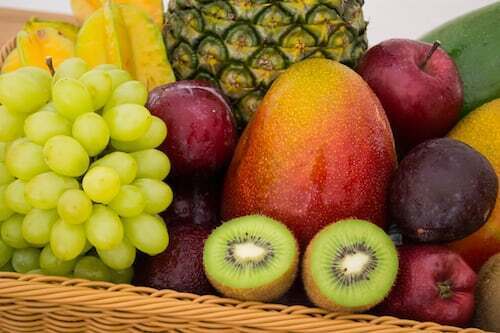 Last week at snack time we started talking about foods which we liked and disliked. Ralph said that apples made you strong and Frida said they are healthy for you. Hallie said that fruits are good for you because they have vitamins and Teddy said he had a mango in his fruit bowl at home that he could share with us all! Ora wondered what foods were 'bad' for you and Megan said chocolate is not good and too much cake. The children were excited when I said there were unusual fruits such as dragonfruit and star fruit and wondered what they might taste like. We agreed that this week we would learn about fruits and healthy foods and maybe try some new ones ourselves to see if we like them or not.
Learning this week:
Literacy - This week we will innovate our 3 bears story changing the characters and objects to make a different story. First of all we will do this together as a class and create a new class 'innovated' story. Then we will have a go at creating our own oral stories and recording these using ICT equipment. Our third lesson will focus on shared writing and we will have a go at segmenting words to write (identifying the phonemes we can hear in a word) and then we will have a go at writing these on whiteboards. In our final lesson we will mark make to create our own story and we will be encouraging the children to use a range of tools such as drawing and using a story map and then using the phonemes they know to add their own labels to their work.
Maths - We begin our maths sessions this week focusing on accurate counting skills and using our finger to point to objects as we count them. We will practise this skill counting various small objects such as cars or counters. We will then move onto counting things which cannot be moved e.g. how many windows are there? We will use a 'counting wand' to practise this. We will also have a go at counting actions such as how many jumps? In each session we work on accuracy and moving onto recording how many - either using marks or writing numerals.
DT - This week we will be creating our own fruit smoothies. We will talk about the importance of hygiene when cooking and make sure that we wash our hands and prepare the fruit on clean surfaces. The children will have a go at crushing some soft fruits including strawberries, blueberries and raspberries. We will consider which utensil might be good for this job and have a go to see if we were right. The children will also practice using butter knives to cut other fruits including banana and mango. They will all go together to make a delicious smoothie which we will then try at snack time.
Also this week, on Friday, is the whole school event The Big Soup Share. We welcome any donations of vegetables for this event! The children across the school will spent the first part of the morning cutting and preparing the vegetables, which will then go into one big pot in the school kitchen to make a nutritious vegetable soup. The soup will be served at lunch time and children will be encouraged to have a taste.
Understanding of the World - This week we will be looking closely at different fruits and thinking of words we can use to describe them. Are they smooth/spiky/round/curved/furry/hard etc. We will cut some of the fruits open to see what they look like inside, again thinking of different words we can use to describe their appearance. We will have a go at sorting the fruits into our own chosen categories e.g. all those with seeds and those without.
PSED - This week our focus is 'gentle hands'. Using puppets and soft toys to role play different scenarios we will talk about what each character has done, what they could have done differently, and what they could do next time. The focus being on gentle hands. We will share the story 'Hands are not for hitting' to reinforce this message. In our session we also have a 'calm me' moment.
PE - On Wednesday we take part in a games PE session where we will think about how we can move around the hall in different ways on our feet. Thinking about space and direction. And on Friday our school PE Coach will continue to work on sending and receiving to a partner or group. This week we will use a bench to act as a net and try to get the ball over the net and create a rally between us.
Phonics Sounds of the Week

Poem of the Week

Word(s) of the Week

Song of the Week

ck e u r

Falling Apples

healthy, unhealthy, vitamins

Fruit and Vegetables Song

(You Tube)
Our termly Class letter is viewable here
Literacy and Mathematics
Our themes for Literacy and Maths follow a medium term plan, which details the skills in which we will be focussing on for each half term.
Literacy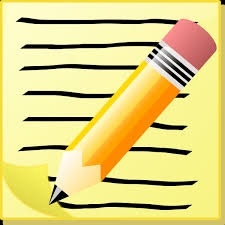 More information coming soon
Maths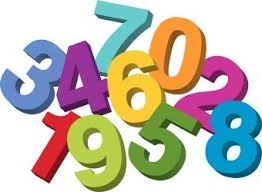 More information coming soon
Phonics

Following the Little Wandle Phonics programme, each week the children will be taught new graphemes. Below is the sequence of graphemes which will be taught in the Autumn 1 term.
Week 2 11.09.23 s a t p
Week 3 18.09.23 i n m d
Week 4 25.09.23 g o c k
Week 5 02.10.23 ck e u r
Week 6 09.10.23 h b f l
To support your child in feeling confident with these phase 2 sounds some ideas are:
Write them on post its and hide them around the house
Write them on paper, and using a fly swat 'swat' the sound which someone calls out
Place paper around the room with one or two sounds on and call one out - run to this sound!
Play spot the grapheme in words within books
Make a mind map of words which contain a given sound.
What the children say...



In our EYFS unit we plan according to the children's interests. We spend time talking to the children, asking them what they already know and what they would like to find out.
Our weekly themes are led by the children. Each week we share ideas and then pick a theme for the coming week.
Our PE days are:

Wednesday (am)
Friday (am) Specialist coaching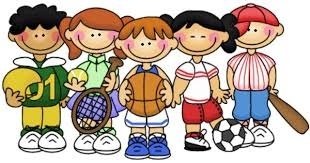 RE learning
In Religious Education, we will be learning about different celebrations and festivals which link to the heritage of some of the children.
Swing Gate Lane, Berkhamsted, Hertfordshire HP4 2LJ
01442 863913
admin@swinggate.herts.sch.uk