Who we are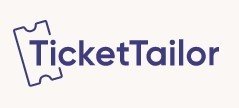 Friends of Swing Gate School (known as FoSG) is a registered charity (number 1039636) run by volunteer parents of Swing Gate School to raise money for enrichment resources and activities for the children.
The Committee roles are elected each year at the AGM held in October. Our current committee is:
Sara Marshall, Chair

Charlie Morton-Boyce, Vice-chair

Gill Drought

, Treasurer

Sarah Jones, Secretary
As well as the named committee there's a wider team that help organise and run events during the year.
You can view our upcoming events on the school calendar. We use TicketTailor to sell our event tickets, click here to visit our dedicated page..
What We Do
We organise lots of fun events throughout the year for the school community. Working closely with Mrs Gallagher and the staff at Swing Gate, the money we raise goes to support activities, new equipment and resources that will enrich the learning experience of the children at Swing Gate.

Some of our most popular events include the Spring Fair, Silent Auction, Quiz and Race nights, film nights, cake sales, disco, hamper raffle, and the annual children's Christmas Shop.

In lockdown we have organised virtual events such as an Eco Balloon Race, Virtual Spring Fair and seasonal competitions such as pumpkin carving and pancake making.

We try to hold a range of events so hopefully there's something for everyone, but if you have an idea of an event we could run, please get in touch.
How is the money spent:
Each year FoSG raises over £10,000. Recent projects we have funded include a new set of ChromeBooks for children to use, supported the Talk for Writing project, repainted the fun playground lines to enhance the children's outdoor activity and learning, bought furniture and equipment for the EYFS and Year 1 outdoor learning areas, and the Bug Club reading scheme.
Get involved:
We can only hold the huge variety of events and raise much needed funds for the school with the help of parents and carers. It's also a great way to meet other parents, support the school and have fun! There are lots of ways to get involved from
planning, poster design, setting up events, running activities, donating prizes for raffles, baking cakes for our cake sales and much more! Any help you can give is always appreciated. To find out more, email us at friendsofswinggate@gmail.com
Friends of Swing Gate School is on Facebook where event reminders, information on how you can get involved, and all the latest news will be posted. You can find them here. You can also find this page by typing '@FOSGBerkhamsted' within the Facebook search bar.
All you need to do is 'like' this page. You will then receive updates from FOSG in your Facebook feed whenever a new post is added.
Amazon Smile
You can support FoSG by shopping through Amazon Smile. Every time you shop with Amazon Smile, FoSG receives a donation from Amazon. Use this link to sign up.
We really appreciate all your support.
Swing Gate Lane, Berkhamsted, Hertfordshire HP4 2LJ
01442 863913
admin@swinggate.herts.sch.uk