**This week our learning theme is 'teeth'**
Welcome to Voles Class (EYFS Unit)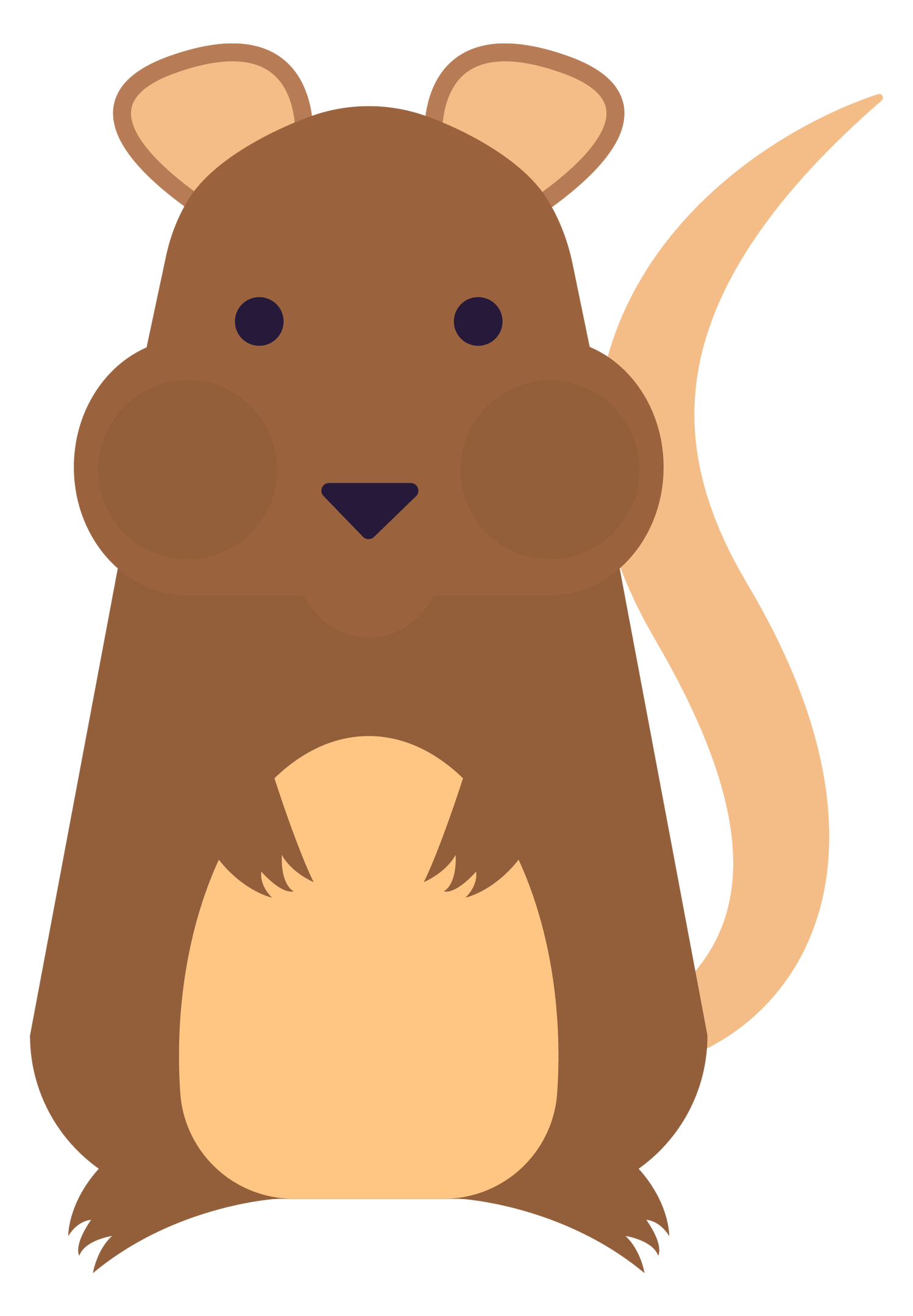 Teacher:

Mrs Hardwick




Early Years Practitioner:

Mrs Ray
Welcome to the autumn term in the Nursery class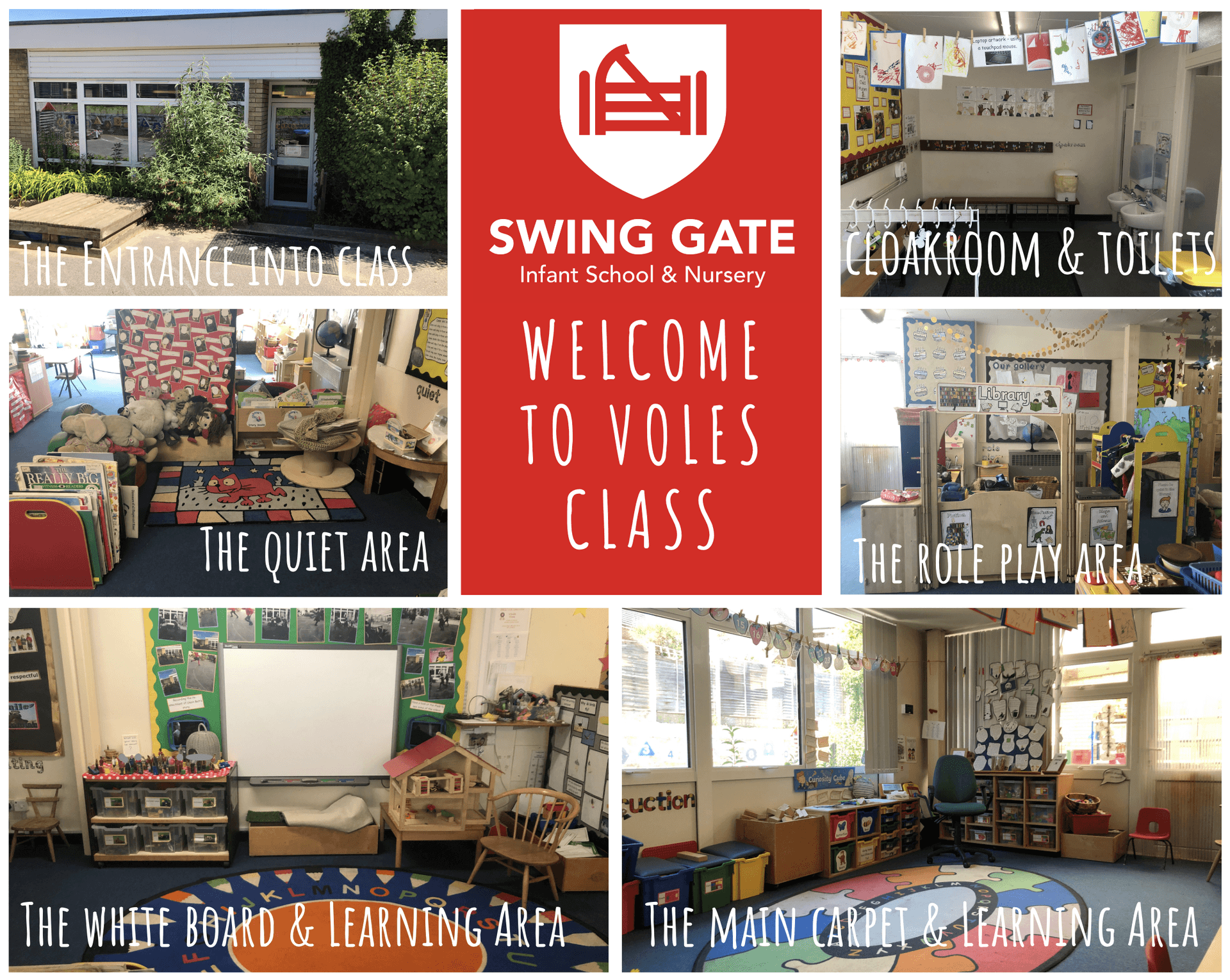 Our learning theme for each week is guided by the children.
Week beginning 26.9.22 - 'teeth'
These are some of the things we will be learning about and exploring this week:
Monday

Today we will explore printing to create a Christmas card design. This design will be sent home for parents, who will then be able to order copies of the design to be made into a variety of Christmas items. We will explain to the children that we are going to explore printing and remind the children of the shape and dinosaur printing they have explored independently. We will talk about the colours that we have available and show them how to add colour to their palette so that they are ready to print. We will show them an example of a completed card so that they know what theirs may look like. The children can then choose their own colours and print a series of baubles on the card. We will remind them how to create a clear print. Once they have finished they will need to add a little detail using a finger painting technique. Throughout we will remind them to be careful of other's work

Tuesday

Again, we will remind the children about visiting the hall and explain that today we are going to have another PE lesson with Game On. Then we will explain that today we are going to change into PE kits again. Once all the children are changed we will remind them of the skills they practised last week, working with a partner and a team, taking turns and bouncing and catching a ball. We will also remind them about being safe in the hall and listening to the instructions. After Game On and when we are back in the classroom the children will need to change back into their school clothes.

Later in the morning we will have a go at another physical skill and the children will be having a go at writing their names on whiteboards.

Wednesday

Today's activity is linked to Arthur's and Connies' queries about why we need to brush our teeth and Evie's and Tilly's questions about why we brush our teeth at the top AND the bottom. We will begin by discussing the information in a clip about teeth and talk about when we brush our teeth.

Then we will explain that today is about brushing teeth and finding out how careful you need to be when you brush your teeth to check that you don't leave any bits of food behind. We will begin by modelling this with a giant set of teeth. Then we will show the children some small toys that have got really grubby after a day of play. This is the same as teeth - they get grubby after a day or night's work and need cleaning. We will give each child a toothbrush to explore cleaning the toys, we will use soap as toothpaste (reminding the children that they wouldn't put soap in their mouths). Whilst they do this we will talk about why you need to brush your teeth carefully, both up the top and the bottom, and why you must use the correct pressure as you brush. We will discuss how it is harder getting dirt out of tricky corners and that this is the same with your teeth.

At story time this week we will also talk about why teeth fall out (Teddy's question) and what happens if they fall out (Archer's question). Georgie will also have the opportunity to talk about her brother's tooth coming out and Megan will be able to remind everyone that her brother's tooth came out even though he brushed it and that's OK.

Thursday

Emmie told us that she thinks that monkeys put toothpaste on their teeth and Arthur wants to know if monkeys have banana flavoured toothpaste. So today we are going to discuss this and then explore and investigate some different smells and tastes to see what we think and what we would like or not like as toothpaste. Following each taste or smell the children will need to move their mini me character into the circle that represents yes or no (reflecting whether they liked it or not). We will ask individual children to count how many in each group (children will be asked to represent [show] this quantity with their fingers) and then adults will model how this could be recorded. We will repeat this with different tastes or smells (reflecting on whether monkeys would really like banana flavour toothpaste) and find out at the end which was the most popular flavour or smell

Friday

Teddy and Arthur want to know more about the tooth fairy and why she leaves a present and how she flies. So today we are going to begin by watching a video about a tooth fairy

. When we have finished watching we will ask the children to talk about what they

remember

from the story, what was the

sequence

? We will ask them to

recall what happened

at

the beginning, the middle

and

the end

of the story. (We will remind them that this is just a story and it might not be what really happens). We will work together to create a

story map

of what happened so that we can

retell

the story. Once we have had a go at retelling the story using actions as well as words, we will explain to the children that they can change aspects of the story. We will model how to do this and then encourage them to make suggestions to, retelling new versions of the story. The story maps will be available for them to explore through play.
Word aware words: last week's words were: everyone mix more
Shared reading; Monday 3rd October - all welcome
The poem this week is: Breezy Weather
Our Counting Song this week is; 1,2,1,2,3,4,5
Show and tell: something about teeth
Phonics workshop for parents Wednesday 28th September 14:00
Class letter: click here
Home Learning links
The Hungry Little Minds campaign. It features tips and practical activities that parents can do at home with children to support their early learning. There are many simple ways to help children learn and it does not have to be formal. Having everyday conversations, make-believe play and reading together all make a big difference to children's development.
The BBC's Tiny Happy People and the

National Literacy Trust's Family Zone

.CBeebies have some suggestions too

- click here.
What the children say...

We ask the children about what they'd like to explore, play with and learn about over each week. All ideas are be interwoven through planning.
The children also have the opportunity to discuss what they would like for role play - this half term it is the Queen's house!
Other areas of learning in Nursery include....
Physical
PE day is Tuesday.
Please can all children have a named PE kit in a bag for the days we have other extra sessions.
Computing
Throughout the year we will be planning open-ended activities in a technology rich environment to enable the children to have opportunities to explore, tinker and develop their ideas through active learning. We will provide a range of simple technology resources, these will be available for children to explore through their play and during adult led activities. The resources will include real, play and safe/defunct devices to support children's understanding of technology in the world. We will promote safe and careful use of resources and understanding of who to tell if any use of technology makes them feel uncomfortable.
Other experiences will include
exploring programmes and games which require drag and drop skills

looking at different uses of technology in
school and at home
using chromebooks, iPads and Mini
mash (on Purple Mash).
RE
RE will be explored partly through short periods of Adult Directed Activities which highlight key festivals, celebrations, religious symbols and religious vocabulary with reference to children's own experiences and also through the children's own Child Initiated Play.
Each half term the children will have opportunities to explore aspects of the eight key areas of RE listed below.
Children will discover some religious words and ideas in the context of their experiences.
They will:
share their own beliefs, ideas and values

listen and respond to a range of stories that engage them, including faith stories

directly experience religion, its symbols and actions. Engage with artefacts, people and places

explore local places of importance, including at least one place of significance, for a religious family. They should share their own experiences of places which are important to them

learn about key figures in their own lives and key members of a local religious group. Listen and respond to visitors from faith communities. Talk about prayer and worship and experience times of quiet and stillness

explore how people know that they belong to a family and other groups, including religious groups

experience aspects of the natural world, using their imagination and curiosity about life and develop their appreciation and wonder of the world in which they live. Ask questions that are philosophically challenging and consider answers

explore some of the ways in which people express care and concern for each other and the importance of this for relationships. They should develop an awareness of their own value and that of others

understand what is right and wrong and why. Consider the consequences of their words and actions for themselves and others.
Swing Gate Lane, Berkhamsted, Hertfordshire HP4 2LJ
01442 863913
admin@swinggate.herts.sch.uk