**This week our learning theme is 'food and cooking'**
Welcome to Voles Class (EYFS Unit)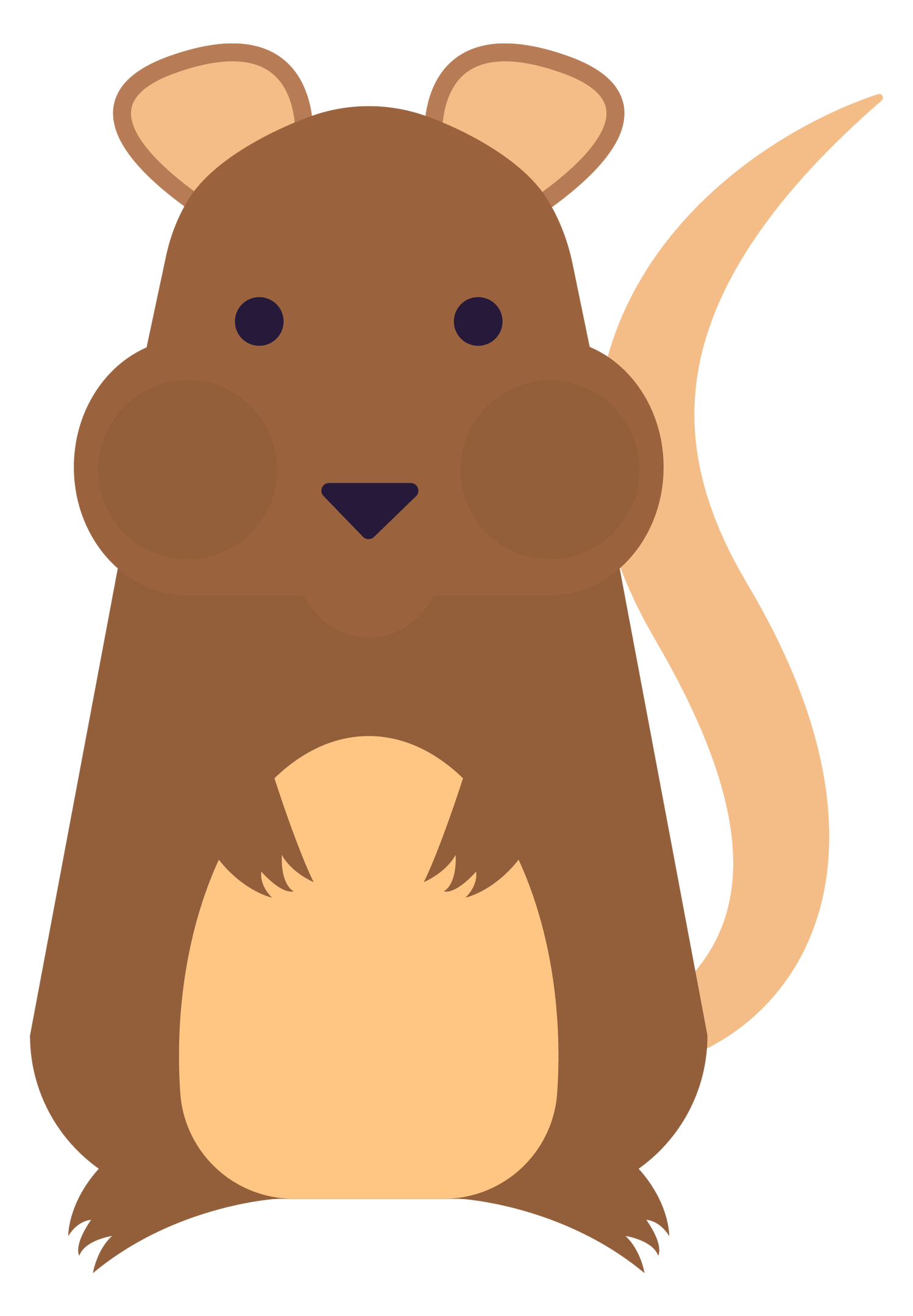 Teacher:

Mrs Hardwick




Early Years Practitioner:

Mrs Ray
Welcome to the autumn term in the Nursery class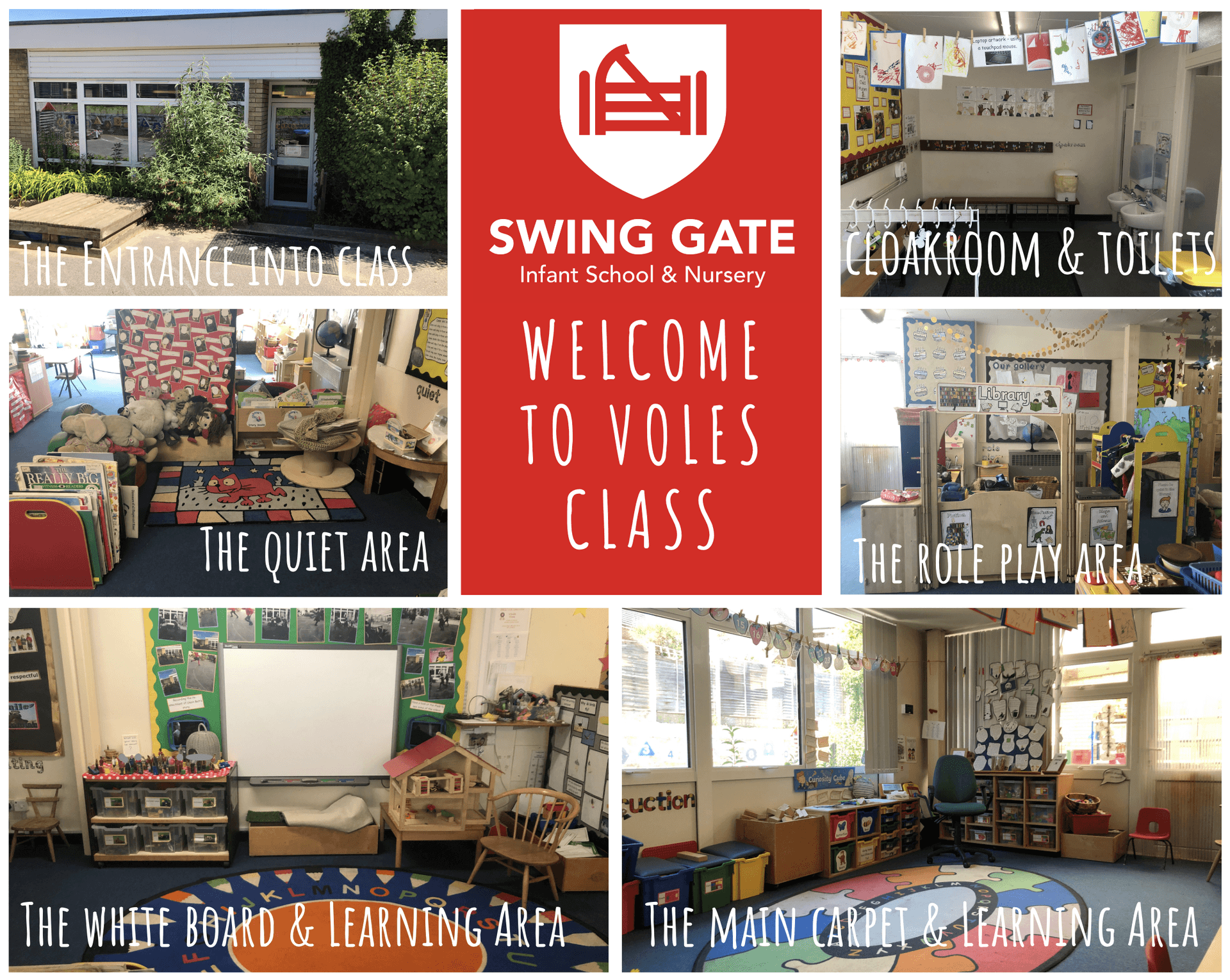 Our learning theme for each week is guided by the children.
Week beginning 2.10.23 - 'food and cooking'
These are some of the things we will be learning about and exploring:
Monday

Today we have PE. The children will be changing into PE kits today for the first time. Once we are in the hall we will have a warm up. We will talk to the children about the benefits of exercise and that they need to eat healthily to give them lots of energy. We will ask the children to show us all the different ways they can walk around the space safely. We will encourage the children to walk around the space avoiding others. We will also encourage them to listen to instructions and stop and start when asked to. We will use the colour spots to aid this. We will explain to children that the other children are 'defenders' who we need to avoid. Talk about … Where will we walk? Why will we walk there? Next we will ask the children to walk with their heads down, looking up, moving side to side and straight ahead. We will ask them which way of walking using our head feels better and why? We will explore walking using our arms, the children will need to walk with their arms swinging above their heads, still by their sides and then swinging backwards and forwards quickly. We will ask them which way of walking with our arms feels better and why? Finally we will explore walking focusing on our feet: the children need to walk with their toes pointed inwards like a pigeon, outwards like a penguin and then straight ahead. Again we will ask which way of walking with our legs feels better and why? Finally we will stroll around the hall as a cool down. We will return to the classroom to get changed.

Tuesday

Today we will be thinking about instructions. Charlie was keen to cook a burger, Emme thought that we could make a hamburger and Lily suggested that we could make a burger and put lots of different things in it. We will explain to the children that we are going to be using play food and play dough to make our burgers today. We will set the scenario that we are working in a burger shop and that we have customers coming in and placing orders (these will be puppets). We will explain that we have to give instructions to the chefs so that they know how to make the burger. We will ask the customer what sort of bread they would like, whether they would like a thin, flat burger or a big fat round burger. We will ask whether they would like cheese on it and if so - where? Also whether they would like salads etc. At each stage adults will model writing down the instructions for the chef (a child will be chosen to act as chef). We will encourage the children to 'have a go' at writing instructions on whiteboards. We will model and encourage use of the pinch and flick technique when writing and using a pen. We will also encourage mark making L-R across the page. Finally the chef will try out our instructions to check that they work.

Wednesday

Today we will revisit talking about healthy eating (for example are sweets healthy?) as we focus on the children's suggestions and queries regarding sweet pizza toppings. (Tamar would like to try banana, William would like to try apple on it, Poppy MB suggested jelly spiders). We will explain that we are going to be making 'no-cook' fruit pizzas today (we will be mindful of all allergies). We will talk to the children about hygiene and the importance of this when cooking. They will all be able to have a go at the following skills following adult modelling - cutting (bananas and peach slices), pulling (grapes from the vine), mashing raspberries, peeling (bananas and tangerines), and spreading (creamy topping). Once all the fruit is prepared the children will be given their pizza base and will need to spoon a cheese topping onto it. Then they will be able to choose which toppings they would like to add. However before they choose we will encourage each child to taste something that is new to them or that they think they don't like - we will ask them to explore it with all their senses and describe it before eating it. Finally they will be able to eat their delicious pizzas for snack.

Thursday

Today we are going to explore a music activity - linking this to the children's suggestions for savoury pizza toppings. We will begin by warming up our face muscles, massaging our faces and then pretending to eat and chew a dried apricot. Then to warm up our voices we will teach the children a name song (Hickety Tickety) and the children will have the chance to sing their name back to the group. Next we will teach them 'The Pizza Song - joining in with a video clip. Once the children have listened carefully and learnt the song and joined in with the body percussion - focusing on maintaining the pulse / beat throughout we will then adapt the song to incorporate the children's suggestions: Rishaan wants to know whether you could have pepperoni and omelette on a pizza, James suggested onion, Freddie J suggested margarita pizza toppings, Munro thought mushrooms would be good, Brooke thought cucumber was a good idea. We will sing each verse using one of the children's suggestions. We will also ask other children to suggest which body percussion we should use - again we will focus on maintaining the beat / pulse. Finally we will encourage the children to march around the room to the beat of a drum - different children will be invited to provide the beat.

Friday

Today is the Big Soup Share and all the children in the school will be preparing vegetables to make a gigantic soup to share at lunchtime (or in Nursery). All donations of vegetables welcomed - especially if they are home grown!

Today we will be exploring subitising again. We will link this to Emily's query: "What do people have in birthday cakes?" Our activity will begin by focusing on plates with groups of pieces of cake. We will explain to the children that we need to know quickly how many pieces are in the group on each plate (just like Shelley in the kitchen does). We will show them a plate of cake and then cover it again ( we don't want the flies to get to it!) and ask them how many there were and then to show this with their fingers. We will repeat this with different plates.

Then we will explain that we are going to talk more about Emily's query, also about Poppy L's ("Why do most people eat cucumber?") and Edie's about spaghetti. As we talk about each food item and varying cake flavours we will ask the children to put their 'mini me' figure next to the food item if they like it (we will do this in very small groups). Then we will ask the children to record on whiteboards how many people like each food (they will only focus on one food at a time). We will check their recording by counting how many people and how many marks they have made. We will repeat this with each food item.
Shared reading; - Thursday 5th
Word aware words: anxious excited
The poem this week is: cup of tea
Our Counting Song this week is; 5 currant buns
Show and tell: none due to the Big Soup event!
Class letter: click here
Home Learning links
The Hungry Little Minds campaign. It features tips and practical activities that parents can do at home with children to support their early learning. There are many simple ways to help children learn and it does not have to be formal. Having everyday conversations, make-believe play and reading together all make a big difference to children's development.
The BBC's Tiny Happy People and the

National Literacy Trust's Family Zone

.CBeebies have some suggestions too

- click here.
What the children say...

We ask the children about what they'd like to explore, play with and learn about over each week. All ideas are be interwoven through planning.
The children also have the opportunity to discuss what they would like for role play - this half term it is a home!
Other areas of learning in Nursery include....
Physical
PE day is usually Monday.
Please can all children have a named PE kit in a bag for the days we have other extra sessions.
Computing
Throughout the year we will be planning open-ended activities in a technology rich environment to enable the children to have opportunities to explore, tinker and develop their ideas through active learning. We will provide a range of simple technology resources, these will be available for children to explore through their play and during adult led activities. The resources will include real, play and safe/defunct devices to support children's understanding of technology in the world. We will promote safe and careful use of resources and understanding of who to tell if any use of technology makes them feel uncomfortable.
Other experiences will include
exploring programmes and games which require drag and drop skills

looking at different uses of technology in
school and at home
using chromebooks, iPads and Mini
mash (on Purple Mash).
RE
RE will be explored partly through short periods of Adult Directed Activities which highlight key festivals, celebrations, religious symbols and religious vocabulary with reference to children's own experiences and also through the children's own Child Initiated Play.
Each half term the children will have opportunities to explore aspects of the eight key areas of RE listed below.
Children will discover some religious words and ideas in the context of their experiences.
They will:
share their own beliefs, ideas and values

listen and respond to a range of stories that engage them, including faith stories

directly experience religion, its symbols and actions. Engage with artefacts, people and places

explore local places of importance, including at least one place of significance, for a religious family. They should share their own experiences of places which are important to them

learn about key figures in their own lives and key members of a local religious group. Listen and respond to visitors from faith communities. Talk about prayer and worship and experience times of quiet and stillness

explore how people know that they belong to a family and other groups, including religious groups

experience aspects of the natural world, using their imagination and curiosity about life and develop their appreciation and wonder of the world in which they live. Ask questions that are philosophically challenging and consider answers

explore some of the ways in which people express care and concern for each other and the importance of this for relationships. They should develop an awareness of their own value and that of others

understand what is right and wrong and why. Consider the consequences of their words and actions for themselves and others.
Swing Gate Lane, Berkhamsted, Hertfordshire HP4 2LJ
01442 863913
admin@swinggate.herts.sch.uk