**This week our learning theme is 'pergolas (and other structures)'**
Welcome to Voles Class (EYFS Unit)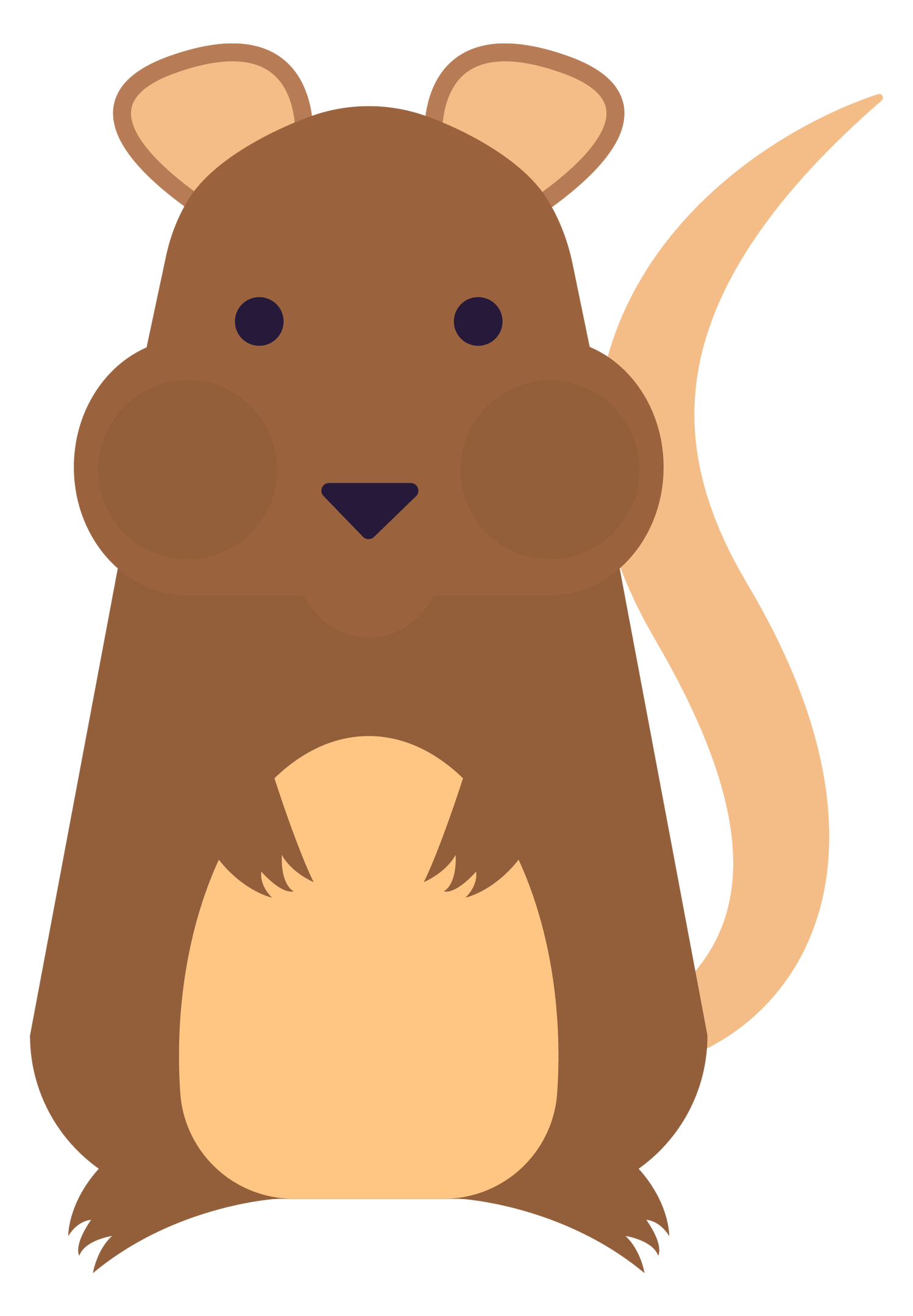 Teacher:

Mrs Hardwick




Early Years Practitioner:

Mrs Ray
Welcome to the spring term in the Nursery class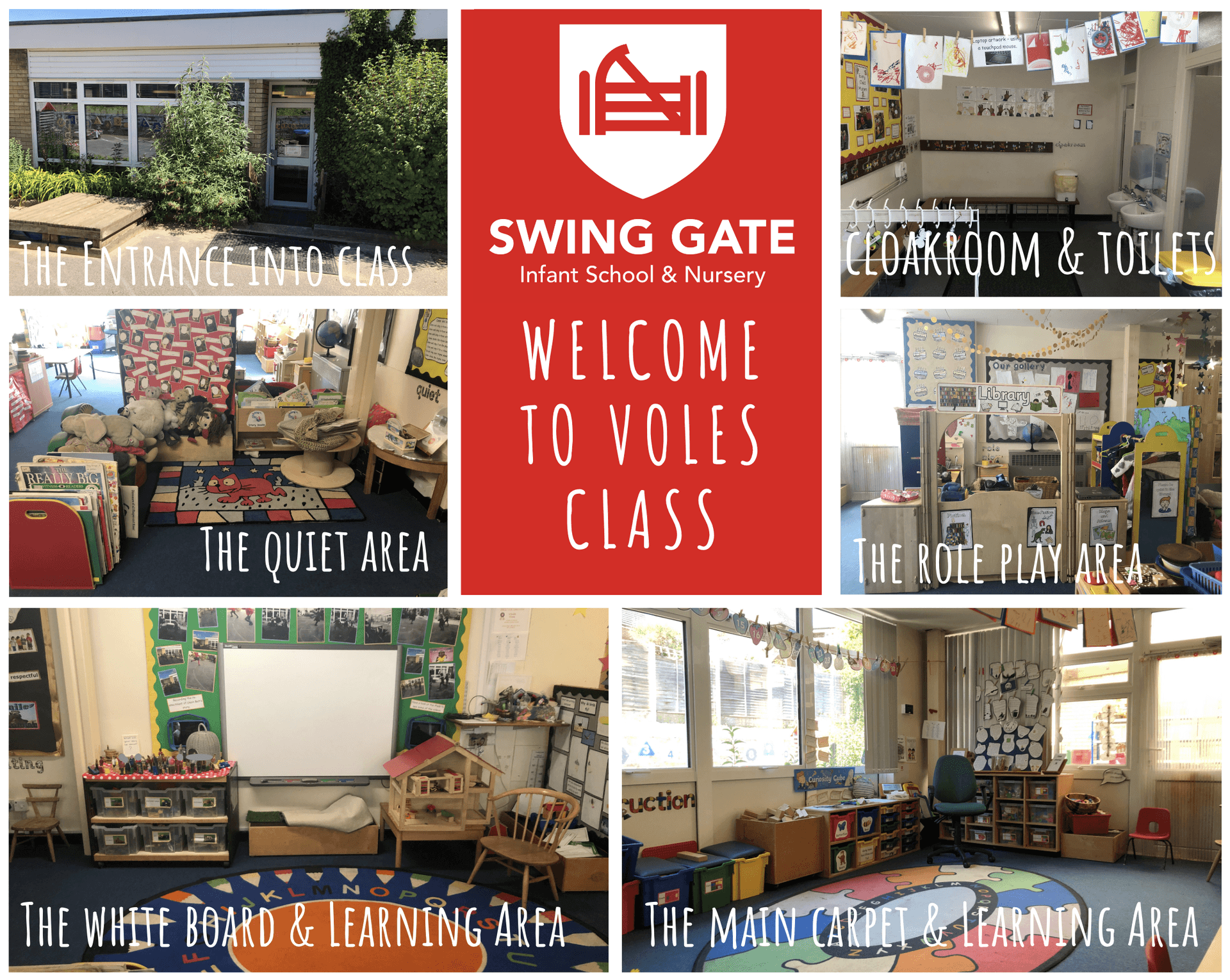 Our learning theme for each week is guided by the children.
Week beginning 30.1.23 - 'pergolas! (and other structures)'
This was inspired by our new construction kit, we all looked at structures that were similar to those that the children were building - the closest was a pergola!
These are some of the things we will be learning about and exploring this week:
Monday

Today we will explain about Number Day and our Enterprise Activity. The whole school are involved in this on Friday. We will remind the children of the recipes that they brought in on Friday. We will show them that these have now been typed up but look a little boring! The children will be set the challenge of drawing a picture to go with their recipe (their favourite healthy meal), we will remind them to think about the colours that they are using - are these the correct colour?. They will also need to write their name and add other decorations for their page of the recipe book. We will be reminding the children of grip and control throughout, modelling how to do the pinch and flick technique and maintain an appropriate grip.

Tuesday

Once the children are changed we will begin by having a warm up, playing the building game. Then we will revisit Explore rolling (some of the children found this quite tricky). The children will explore different ways of rolling a ball. We will ask them if they can roll the ball forwards, backwards with one hand and two hands into a space. Can they roll the ball and chase after it, stopping it before it rolls out of the space? We will encourage children to explore rolling different sized balls at different speeds. Can they describe what happens when the ball rolls quickly, can they describe what happens when the ball is rolled slowly? Do we need to change how quickly we run depending on how quickly or slowly we roll the ball? Why? Skittles: Develop rolling towards a target Children will explore rolling the ball towards a skittle. Can they roll the ball with control in the direction of the object? Can they roll the ball so that it knocks down the object? Do we need to roll the ball quickly or slowly to knock down the skittle? Why do we need to be accurate when rolling the ball? Finally we will introduce Skittles: Rolling in pairs Each child will still have their skittle (a plastic bottle). They need to take turns to roll their ball towards their partners' object, trying to knock it down. If children knock down their partners' skittle they score a point. We will ask questions such as: 'why do we need to be accurate when rolling the ball?' Can pupils count their own score? The pupil with the most points at the end of the game is the winner. We will finish off with a cool down

Wednesday

We will begin today by recapping the story we read yesterday (Noah's Ark) - we will remind the children that this a story from the bible, a special book for Christians. The prophet Nuh (known as Noah in English) is an important character in Islamic tradition, as well as in Christianity and Judaism. We will ask the children to recap key aspects of the story and the key characters. We will talk about the Ark being a sort of floating building. We will discuss the sequence of the story. Then the children will be able to reconstruct the story, for example, when Noah gets the animals onto the ark, using props (including ,materials to make a bridge or gangway - this is linked to Isaac's question about tricky bridges). Then we will ask them to retell the story in simple terms using the props and acting it out.

Thursday

We will carry out Show and Tell first this morning and will look at all the pictures of buildings that the children have brought in. The children had lots of questions about buildings and construction (for example, How do I build and make a space for chairs? [Connie]. How do I make a roof on a pergola? [Orla] How do I make a chimney? [Megan] How do buildings grow bigger? [Tilly] How do you make a house without hands or tools?)... so today we are going to use the Duplo construction kits to explore all their ideas. We will set them a challenge of making a hut type room (an enclosure), with a roof, spaces to place objects inside and a chimney on the top - we will model creating doorways in a form of arch. We will encourage them to share resources and share ideas throughout. They will have time to explore, adapt and rebuild their structures until they are happy with them, At the end we will ask the children what they would do differently next time (maybe nothing …).

Friday

Don't forget your child can come to school in something maths related today for Number Day - a repeating pattern, or something with numbers or shapes.

Ralph asked "how do I build a tall building?" We will begin by looking at photos of tall buildings. We will remind the children of the construction activities that they have explored this week and ask them to explain how they made them taller. Then we will explain that we are going to look at some other objects and we need to sort these from the shortest to the longest (or tallest if they can stand them up). We will put out some Numicon Shapes and ask the children to find the shortest Shape, then the next and the next until they have put the Shapes in order of length. (They look like a row of buildings - some are long / tall and some are short). Then we will give them the first four Numicon shapes and ask them to put them in order (reminding them that the bases have to be in the same place) - what do they notice, how have they ordered them and why? We will talk about 'how many', we will also note if any children recognise the group without counting. Can they find another one the same? How do they know it's the same? We will also give them Numicon pegs to place in each hole - counting one by one as they add them. What do they notice now?
We will have the real tools out again this week so that Rafa can explore how to fix things as he was interested in this.
Shared reading; Tuesday 31st - all welcome
Word aware words: tall short wide
The poem this week is: a little house
Our Counting Song this week is; Peter hammers with one hammer ….
Show and tell: THURSDAY this week - a picture, photo or website link to an interesting building!
Class letter: click here
Home Learning links
The Hungry Little Minds campaign. It features tips and practical activities that parents can do at home with children to support their early learning. There are many simple ways to help children learn and it does not have to be formal. Having everyday conversations, make-believe play and reading together all make a big difference to children's development.
The BBC's Tiny Happy People and the

National Literacy Trust's Family Zone

.CBeebies have some suggestions too

- click here.
What the children say...

We ask the children about what they'd like to explore, play with and learn about over each week. All ideas are be interwoven through planning.
The children also have the opportunity to discuss what they would like for role play - this half term it is the Queen's house!
Other areas of learning in Nursery include....
Physical
PE day is Tuesday.
Please can all children have a named PE kit in a bag for the days we have other extra sessions.
Computing
Throughout the year we will be planning open-ended activities in a technology rich environment to enable the children to have opportunities to explore, tinker and develop their ideas through active learning. We will provide a range of simple technology resources, these will be available for children to explore through their play and during adult led activities. The resources will include real, play and safe/defunct devices to support children's understanding of technology in the world. We will promote safe and careful use of resources and understanding of who to tell if any use of technology makes them feel uncomfortable.
Other experiences will include
exploring programmes and games which require drag and drop skills

looking at different uses of technology in
school and at home
using chromebooks, iPads and Mini
mash (on Purple Mash).
RE
RE will be explored partly through short periods of Adult Directed Activities which highlight key festivals, celebrations, religious symbols and religious vocabulary with reference to children's own experiences and also through the children's own Child Initiated Play.
Each half term the children will have opportunities to explore aspects of the eight key areas of RE listed below.
Children will discover some religious words and ideas in the context of their experiences.
They will:
share their own beliefs, ideas and values

listen and respond to a range of stories that engage them, including faith stories

directly experience religion, its symbols and actions. Engage with artefacts, people and places

explore local places of importance, including at least one place of significance, for a religious family. They should share their own experiences of places which are important to them

learn about key figures in their own lives and key members of a local religious group. Listen and respond to visitors from faith communities. Talk about prayer and worship and experience times of quiet and stillness

explore how people know that they belong to a family and other groups, including religious groups

experience aspects of the natural world, using their imagination and curiosity about life and develop their appreciation and wonder of the world in which they live. Ask questions that are philosophically challenging and consider answers

explore some of the ways in which people express care and concern for each other and the importance of this for relationships. They should develop an awareness of their own value and that of others

understand what is right and wrong and why. Consider the consequences of their words and actions for themselves and others.
Swing Gate Lane, Berkhamsted, Hertfordshire HP4 2LJ
01442 863913
admin@swinggate.herts.sch.uk