**This week our learning theme is 'inside'**
Welcome to Voles Class (EYFS Unit)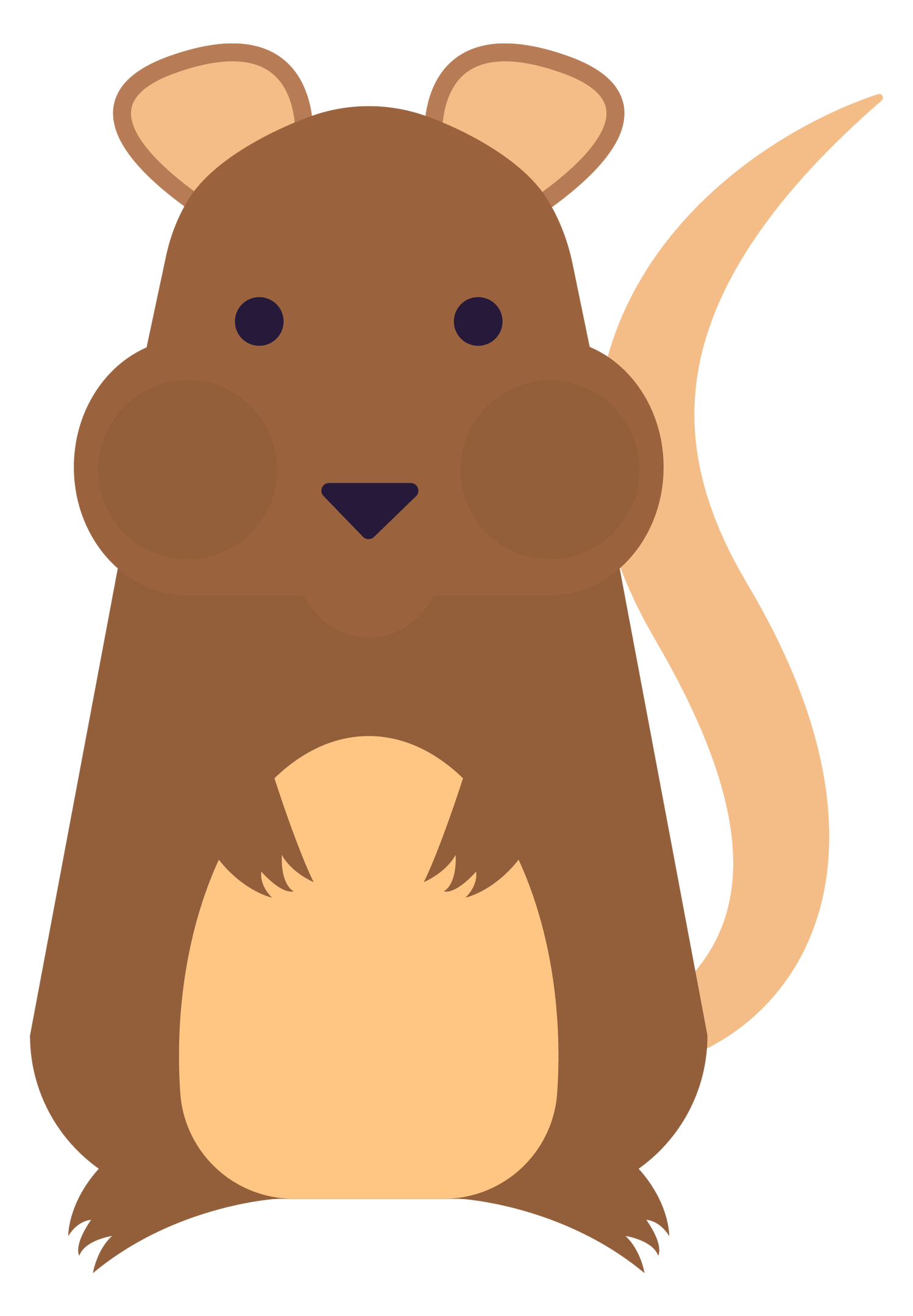 Teacher:

Mrs Hardwick




Early Years Practitioner:

Mrs Ray

Early Years Practitioner:

Mrs Henderson
Welcome to the summer term in the Nursery class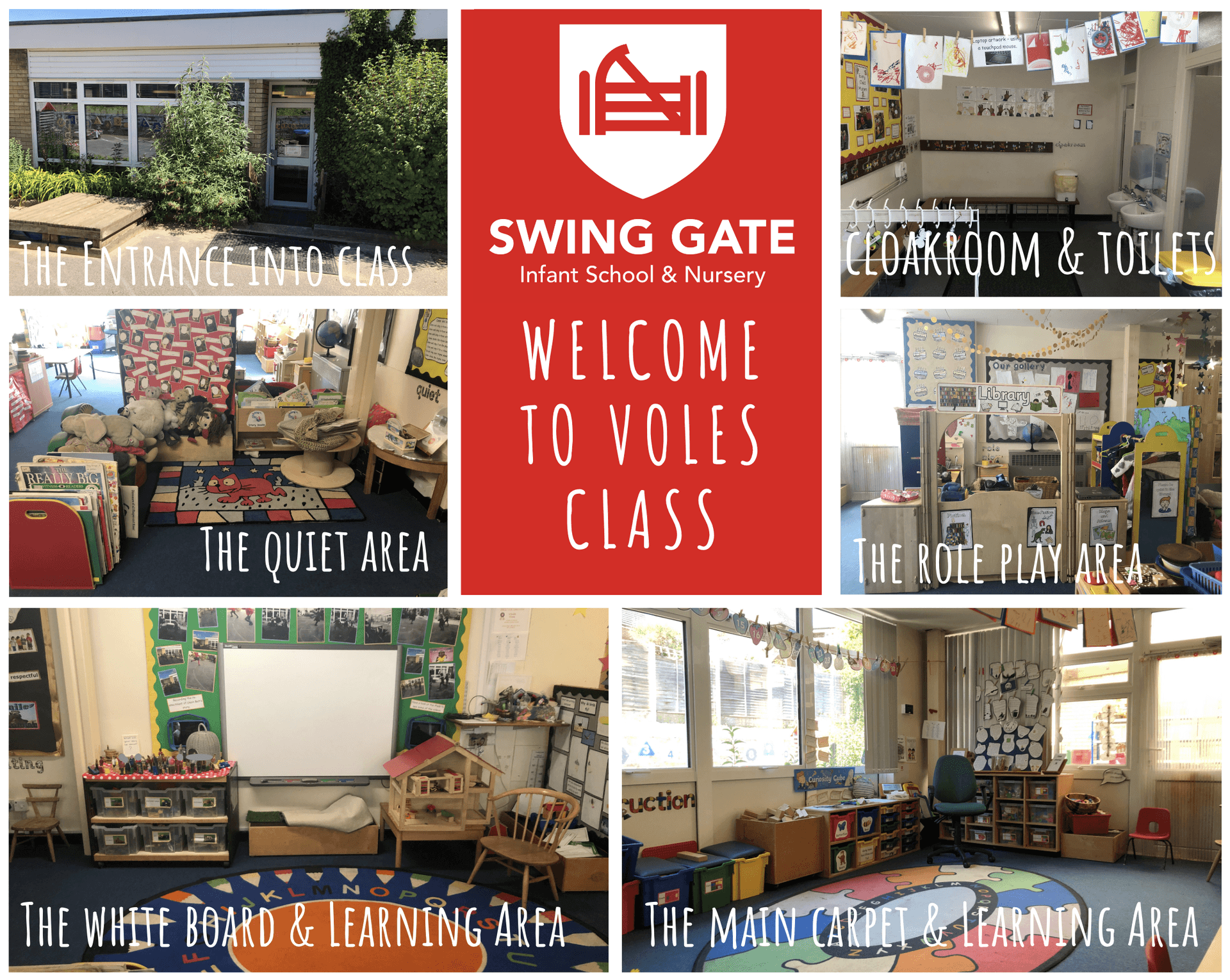 Our learning theme for each week is guided by the children.
Week beginning 16.5.22 - 'Inside'
These are some of the things we will be learning about and exploring this week:
Monday

At the start of the day we have someone visiting the class who is going to play a variety of piano music for the children to listen and move to,


Today we will begin by asking the children to change into PE kits. They haven't needed to do this for some time due to Balanceability so this may take longer than usual. Once the children are ready we will go into the hall. As a warm-up we will play: 'Superheroes need to be………': This warm-up will help the children understand the types of things Superheroes can do! We will ask the children to move around the space (they aren't allowed to bump into each other – Good Superheroes are very good at dodging) and wait for the commands. The adults will call out "Superheroes need to be able to…." followed by a verb related to Superheroes – Fly, Sprint, Jump, Hop etc and the children need to move in this way. WE will ask the children for further movement suggestions too. Next we will play: The water is rising!: In this game the superheroes need to cross some water that is constantly rising to save some of the crown jewels (bean bags). To get to these the children need to follow the rules accurately roll a ball under an arch, then collect it and throw it into a container … then they can collect a 'jewel' and return it to their team. Adults will model this before asking the children to try. Finally we will play Superhero licence – Protect your base: Before superheroes are allowed to save people they must get their Superhero's licence. To get this they must display the following superpower's (Stopping/Catching, Running, Throwing, Rolling) . The first skills to be trained are stopping/catching and throwing / rolling We will split the hall into thirds - 2 bases and a no man's land' in the middle! The children need to attempt to throw or roll their ball into the other team's base. We will model and encourage the children to attempt to stop or catch any balls that enter their base, then throw or roll them back! When we have finished we will cool down and reflect on the skills learnt.

Tuesday

Max asked "what animals lived inside the shells?" He was looking at the shells in our sandpit. Noah asked "how does a snail look inside his shell?" And Rupert asked "what's the colour of a crab inside its shell?" We will remind the children of the video clips that we watched yesterday about the creatures who live inside shells. We will share information that we learnt. Next we will show the children pictures of a hermit crab and a snail and explain that our job is to cut out and decorate a shell for them. The children can then choose which shell they would like to cut out. We will model scissor grip and encourage the children to adapt their grip if needed. We will remind them of safety as they work. Once they have completed cutting we will explain that they now need to decorate their shell using tissue paper so that it is textured. We will model how to tear the paper and then use the glue spreader carefully to spread glue where needed before decorating the shell.

Wednesday

Bobby and Olivia asked "do watermelon seeds grow inside your tummy if you eat them?" We will begin by listening to a story about a watermelon seed. Next we will explain that we are going to look at some seeds and talk about what we notice as we compare their features - talking about similarities and differences. We will encourage the children to share ideas with a friend and then feedback to the group. Once we have explored the seeds we will bring out some shapes and ask the children to compare the shapes and talk again about what they notice, what is the same and what is different. We will have 2D and 3D shapes and will encourage and model descriptive language throughout; tall, short, wide, small, big, pointy, corner, sides, edges. We will also encourage use of shapes names; triangle, square, circle, rectangle. The children will have the chance to work with a partner (SMSC BV;MR and then feedback to the group.

Thursday

Today we have a visitor, Daisy's Dad, who is coming to talk about cars and show us his car. We will ask the children to think of questions that they could ask. (The children told us that they are interested in what is inside the car). After the visit we will ask them to choose whether to draw a picture of the inside of the car - this may be the seats, the engine, the boot … anything that interests them., or to design a car that they would like. We will have taken photos to support them in remembering what it looked like if they choose to draw the car they have seen. We will use black pencils to draw the pictures so that they can concentrate on what they are drawing and not the colours needed (This will also support them in understanding the pressure needed when using pencils to ensure that the marks can be seen. They will need to draw an outline and add some details.

Friday

Today we will begin by talking about feelings (those we have inside us). We will show the children a video clip about happiness and ask them to share their views. Then we will explain that even if we feel happy, it doesn't mean we won't ever feel sad, angry or lonely but that we need to know how to deal with this so that we can be resilient. We will ask the children to give examples of when they have felt sad, angry or lonely - then we will talk about what they did to make themselves feel better. Who else helped them? Who did they talk to? What did they do next? We will explain that it's OK to have these feelings (we will share a simple analogy linked to a tree so that the children understand). We will talk through and practise some ideas for activities if children are feeling angry, upset or anxious. We will remind the children of mindful finger breathing and 'steps and slides' breathing. We will talk about doing something active (asking children for suggestions), asking for help, and doing something to take your mind of it. We will then give each child a whiteboard and model how they could distract themselves by drawing or mark making - adults will model handwriting patterns (reminding the children of using the pinch and flick technique) and ask the children to focus and concentrate on recreating the patterns, developing control and taking their minds of any worries. At the end we will recap what we have explored.
The children will also be able to continue to observe the tadpoles - this will answer Jude's question " how do tadpoles go inside the water?"
Last week's poem was: I have a little frog ...
Our Counting Song this week is; 'all about shapes'
Last week's Word Aware words: information speckled care
Show and tell is on Friday this week: something that keeps you safe
Home Learning links
The Hungry Little Minds campaign. It features tips and practical activities that parents can do at home with children to support their early learning. There are many simple ways to help children learn and it does not have to be formal. Having everyday conversations, make-believe play and reading together all make a big difference to children's development.
The BBC's Tiny Happy People and the

National Literacy Trust's Family Zone

.CBeebies have some suggestions too

- click here.
What the children say...

We ask the children about what they'd like to explore, play with and learn about over each week. All ideas are be interwoven through planning.
The children also have the opportunity to discuss what they would like for role play - this term it is a science laboratory!
Other areas of learning in Nursery include....
Physical
PE day is Monday.
IN PE this half term our theme is Superheroes. The children will be developing the skills of throwing and catching with beanbags and balls.
Please can all children have a named PE kit in a bag for the days we have other extra sessions.
Computing
During this half term and throughout the year we will be planning open-ended activities in a technology rich environment to enable the children to have opportunities to explore, tinker and develop their ideas through active learning. We will provide a range of simple technology resources, these will be available for children to explore through their play and during adult led activities. The resources will include real, play and safe/defunct devices to support children's understanding of technology in the world. We will promote safe and careful use of resources and understanding of who to tell if any use of technology makes them feel uncomfortable.
Other experiences will include
exploring programmes and games which require drag and drop skills

looking at different uses of technology in
school and at home
using chromebooks, iPads and Mini
mash (on Purple Mash).
RE
RE will be explored partly through short periods of Adult Directed Activities which highlight key festivals, celebrations, religious symbols and religious vocabulary with reference to children's own experiences and also through the children's own Child Initiated Play.
Each half term the children will have opportunities to explore aspects of the eight key areas of RE listed below.
Children will discover some religious words and ideas in the context of their experiences.
They will:
share their own beliefs, ideas and values

listen and respond to a range of stories that engage them, including faith stories

directly experience religion, its symbols and actions. Engage with artefacts, people and places

explore local places of importance, including at least one place of significance, for a religious family. They should share their own experiences of places which are important to them

learn about key figures in their own lives and key members of a local religious group. Listen and respond to visitors from faith communities. Talk about prayer and worship and experience times of quiet and stillness

explore how people know that they belong to a family and other groups, including religious groups

experience aspects of the natural world, using their imagination and curiosity about life and develop their appreciation and wonder of the world in which they live. Ask questions that are philosophically challenging and consider answers

explore some of the ways in which people express care and concern for each other and the importance of this for relationships. They should develop an awareness of their own value and that of others

understand what is right and wrong and why. Consider the consequences of their words and actions for themselves and others.
Swing Gate Lane, Berkhamsted, Hertfordshire HP4 2LJ
01442 863913
admin@swinggate.herts.sch.uk