** Daily work will be posted on Google Classroom **
Welcome to the Foxes Class (Year 2)
Teachers:

Mrs Hopper

Mrs Rockell

Teaching Assistants:

Mrs Batstone

Mrs Coleridge
Welcome to the Spring Term in Foxes Class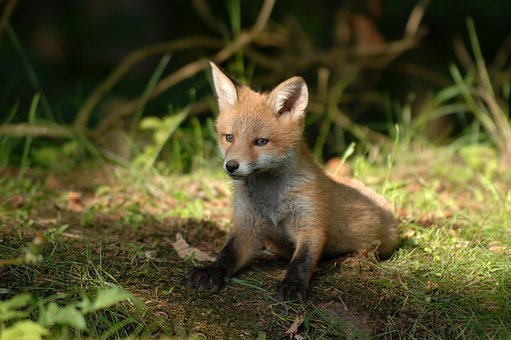 Year 2 Spring Learning
Dear Parents and Carers,
Welcome back. We hope you had a restful holiday and are ready for the new term.
As you are all aware we have again found ourselves in a situation where we need to deliver our school curriculum remotely to the majority of our children. Most of you have already managed to log onto Google Classrooms and are accessing the resources and work that is being set by the teachers. We have been absolutely delighted with the work that has already been sent in, and are really enjoying sharing the children's achievements with them.
If you are having any difficulties, please contact the school office (admin@swinggate.herts.sch.uk) as soon as possible, so that we can support you.
We know that 'home-schooling' is difficult, and want you to know that we think you are all doing a wonderful job. Together we will navigate our way through the next few weeks and make sure that the children have an enjoyable and productive half term.
This term our theme is Where do I live?
The children will be learning about where they live in relation to the rest of the world. They will begin by looking at the seven continents of the world, before learning about the four countries that make up the United Kingdom. They will then think about their local area and how they would describe where they live.
In English, the children will continue to follow the Talk for Writing program where they will start by reciting a story and plotting it onto a story map. The key text will be Jack and the Beanstalk, and the children will write their own version of this story, focusing on writing about characters. They will then write instructions for growing a bean.
In mathematics, the children will develop their understanding about multiplication and division, with a focus on multiples of 2s, 5s and 10s. They will then explore 2D and 3D shapes and talk about their properties including lines of symmetry.
In science, the children will be learning about animals including humans. They will discuss what animals need to survive and consider similarities and differences between living things.
As well as this, it is important that your child reads regularly, with an adult, while they are learning from home. Remember that your child has access to Bug Club, our online reading programme, and their log in details can be found in the front of their reading records. Please contact the school office, as soon as possible, if you are unable to log on. This programme runs better through the Chrome web browser.
Finally, we have produced a grid of activities that would usually be the children's weekly homework. If your child completes all the scheduled learning for the day on Google Classroom and is looking for another activity they might want to try some of these. We would love to see what they do.
Please follow the link below to see our Year 2 Homework Grid for this half term.
If you have any questions, please feel free to contact us and we will get back to you as soon as we can.
Thank you for your continued support in these strange times. We hope that you and your families stay healthy and well over the following weeks, and look forward to welcoming you all back to school soon.
Best wishes,
The Year 2 Team
While your child is learning from home, you might find it useful to follow a timetable similar to our school timetable. Click here for a suggested timetable that you might like to use or adapt. This is of course only a suggestion and we appreciate that this won't work for all families.
If you would like to look at the 'End of KS1 (Year 2) Expectations' for your children, please follow the link below where you will find information about Reading, Writing, Maths and Science.
End of KS1 Expectations (Teacher Assessment Frameworks)
Swing Gate Lane, Berkhamsted, Hertfordshire HP4 2LJ
01442 863913
admin@swinggate.herts.sch.uk