**Our learning theme this week will be - 'Africa'**
Welcome to the Owls class (EYFS Unit)
Teachers:

Miss Bruce

Mrs Halsey

Teaching Assistant:

Learning Support Assistant:

Mrs Bowers

Mrs Holmes
Spring Term in Owls class.
Week beginning: 8th March.
This week's theme is: Africa- This is based on India's question about the Maasai Tribe and their culture.
Monday
Phonics - the children will revise the Phase 3 tricky words that they learnt last week (we, he, she, be, me and you) and will learn three more - her, was, they.
Literacy - at school the children will be exploring a carousel of activities. There will be four activities happening in the classroom, the children will explore one activity during their literacy lesson. They will then explore the other activities in their upcoming literacy lessons throughout the week.
These activities are:
1. Making phonetic attempts at writing words with an adult.
'Boxing up' the events of The Very Hungry Caterpillar into 'beginning, middle and end' with an adult.

Making caterpillars and butterflies out of playdough and loose parts.




4. Engaging in a role play activity where they will pretend to be at a fruit and vegetable shop, the children will also have access to blank shopping lists which they will be encouraged to write on.
Maths- at school the children will continue with numbers bonds to 10 and finding pairs of numbers that make 10. We will revisit 10 Green Bottles as a nursery rhyme before moving on to different ways of making 10 based on our interest this week of 'Africa' that India would like to learn more about.
Personal, Social and Emotional Development - to support the children settling back into school, today the children will be reminded of the school rules: Be Safe, Be Kind, Be Respectful. There will then be a whole class discussion about what the children feel are appropriate rules that they can have and follow in the classroom.
Tuesday

Phonics - the children will revise the Phase 3 tricky words that they have learnt so far (we, he, she, be, me, you, her, was and they) and will learn three more - all, are, my.
PE - the PE unit of 'Growing and Changing' will continue today. The lesson will begin with a warm up activity of 'seed/stalk/flower' and will be followed by a Jack and the Beanstalk inspired obstacle course which the children may have covered last week during remote learning. After the obstacle course, the children will play a game called 'Search for Sunflowers'. Skipping ropes of different lengths will be laid on the floor, pretending to be sunflowers. The children will be asked to move around the room, avoiding stepping on the 'sunflowers' or bumping into each other. When the teacher calls "search for sunflowers!" the children must pick up a 'sunflower' as quickly as they can. They can then find a partner and compare to see whose 'sunflower' has grown the tallest.
RE - for this week and next, the children will be learning about Easter. Today, the children will discuss their own knowledge and experiences of Easter. They will learn about how Easter celebrates fresh starts and new beginnings. They will explore some of the key sights of Easter, for example daffodils and other flowers, baby animals and Easter eggs. They will then paint and decorate their own polystyrene Easter egg.
Maths- in school today the children will recap on using a ten frame and how this model can support finding number bonds to 10. We will encourage the children to explore and talk about the arrangement of a ten frame allowing space to count 10 concrete objects but we take an on object away, there is now going to be less than 10. They will work in partners using concrete resources to see how many different ways of making 10 using items of two different colours on their ten frames.
Wednesday
Phonics -We will revisit all the tricky words taught so far this week and will learn how to write some phase 2 tricky words using casual cursive handwriting.
Understanding of the World-the children will be looking more into the different cultures comparing them around the world. We will first, identify Africa as a continent and see if we can spot it on a globe and compare any similarities or differences between people, ways of life and their culture.
Literacy - the children will continue to explore their carousel of activities inspired by The Very Hungry Caterpillar.
Maths- today the children will be exploring moving from using concrete objects to find number bonds to make 10 to showing and representing this in pictures. They will be using counters that are double sided(red and yellow) which will allow them to find a number bond using the concrete objects before representing these using two different coloured crayons to draw pictorially (a picture) of what number bond they have found.
Thursday
Phonics - there will be a revision lesson today of some of the Phase 3 phonics sounds taught during remote learning.
Literacy - the children will continue to explore their carousel of activities inspired by The Very Hungry Caterpillar.
PE - today the children will be having a virtual PE lesson with Mr Miller.
Computing- at school the children will be introduced to gaining more independence with logging in to computer devices. Once they have logged in they will be able to choose an activity to play related to their exploration of Purple Mash.
Maths- we will today strengthen and deepen the children's concept of number bonds to 10 by seeing if we can find the missing number to the number pair. A practical focus of rolling a large dice and 1-6 before using concrete resources to count out the number that is rolled before encouraging the children to notice patterns about how the ten frame isn't full so we don't have a full ten frame with 10 concrete objects which means we need a find a number that pairs with the concrete objects to complete and fill in the ten frame. We will also be reinforcing the language of how many more do we need to make 10.
Friday
Phonics - there will be a revision lesson today of some of the Phase 3 phonics sounds taught during remote learning.
Literacy - the children will continue to explore their carousel of activities inspired by The Very Hungry Caterpillar.
Road Safety Day: as part of Road Safety Day, there will be a Google Meet lesson with a Sustainable Travel Officer from Hertfordshire County Council where they will read a road safety video to the children and discuss any of their questions.
Maths-As we approach the end of the week, we will be exploring recalling number bonds to 10 and seeing if the children can remember the number pairs or number bonds they have found this week. We will introduce a song called Magic Ten to the tune of Yellow Submarine in order to embed the different ways of making 10 using the number pairs over the week. We will also explore using fingers on our hands to represent different ways to make 10.
Expressive Arts and Design-the children today will be doing a self portrait of themselves thinking about using different colours for a purpose. The children painted one a self portrait when they first joined in September so it will be an opportunity for them to really notice differences and patterns in how to use colour for a purpose using the skills they have gained over the Autumn term.
Literacy and Mathematics
Our themes for Literacy and Maths follow a medium term plan, which details the skills in which we will be focussing on for each half term.
Literacy
We follow Talk For Writing in literacy lessons. This develops children as readers, writers, listeners and speakers. One of the core aspects of Talk For Writing is to learn the model text orally in order to acquire the language of reading and writing, and so children can internalise story patterns and add them to their linguistic competency. The model text or this term will be Owl Babies by Martin Waddell. The children will begin their literacy learning by creating a story map which outlines the characters, settings and events of the story. They will then verbally retell the story, using the story map as a visual prompt and will also create actions to go alongside the verbal retelling. They will be immersed into the story so they have an in-depth and thorough understanding of it. They will then 'innovate' Owl Babies, by replacing the characters with different ones or adapting the settings, so they begin to create an adapted tale. They will then 'invent' their own unique, individual story using language patterns previously taught.
The children will then have a non-fiction unit, where they will be creating a missing poster for the Runaway Pancake. They will be inspired by the traditional tale as well as having cross-curricular lessons where they will make pancakes to celebrate Shrove Tuesday.

Mathematics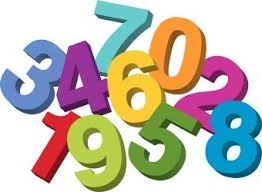 This half term we will continue to embed the principles of counting, securing one to one correspondence, counting to 20, ensuring ordering them in the correct order and begin to use more mathematical language within our learning including one more and one less than a given number and comparing groups of quantities (more and less). As we move further on into the half term we will begin to introduce the mathematical language of adding and subtracting in practical ways to allow the children to begin to make links between the foundations of counting and the concept of addition and subtraction. This will initially be exploring numbers up to five to really explore the concepts of one more and one less alongside the vocabulary of adding and subtracting groups. We will then transition into exploring numbers bigger than five and move onto numbers up to 10 and continue to explore the foundations of addition and subtraction.

Phonics
After an initial revision of what was taught last term, the children will begin Phase 3 phonics. They will also begin to learn tricky words which cannot be segmented and blended, such as: you, they, all, are, my, her, she, we, me, be, was and he. The phonemes, digraphs (two letters that make one sound) and trigraphs (three letters that make one sound) that they will learn are:
j, v, w, x, y, z

zz, qu, ch, sh, th, ng

ai, ee, igh, oa, oo (moon), oo (book)

ar, or, ur, ow, oi, ear

air, ure, er
Our termly Class letter can be found here
PE Days: Tuesday AM & Wednesday PM
Physical Learning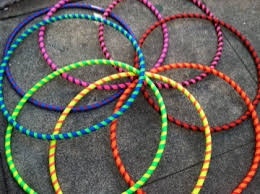 For PE, there will be a Games unit, including hoops, quoits and beanbags. They will learn to balance these on different parts of their bodies whilst walking in different directions. They will also practice jumping over these objects, passing them round their bodies, throwing, aiming and catching. PE lessons will also incorporate a variety of different experiences and activities which will be related to the children's interests.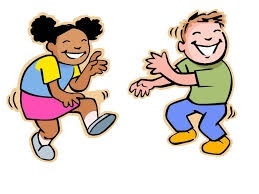 RE
In Religious Education, the children will also continue to explore different beliefs, cultures and faiths. We will explore world wide celebrations and explore the religious aspect of Shrove Tuesday.

What the children say...
At the start of each term and of a new learning theme, we spend time talking to the children about what they already know, what they would like to find out and any activities they would like to take part in. We then use these ideas to help us with the planning and preparation of activities.
Click here for the children's ideas.
Swing Gate Lane, Berkhamsted, Hertfordshire HP4 2LJ
01442 863913
admin@swinggate.herts.sch.uk